In this article, we are going to be mentioning what cache is and how to clean the cache. You might mix it with cash since the pronunciation is almost the same, but we talk about browser caches here. We are going to be explaining what exactly cache is, how you clear your cache, and indeed, why would you need to clear your cache. So let's go.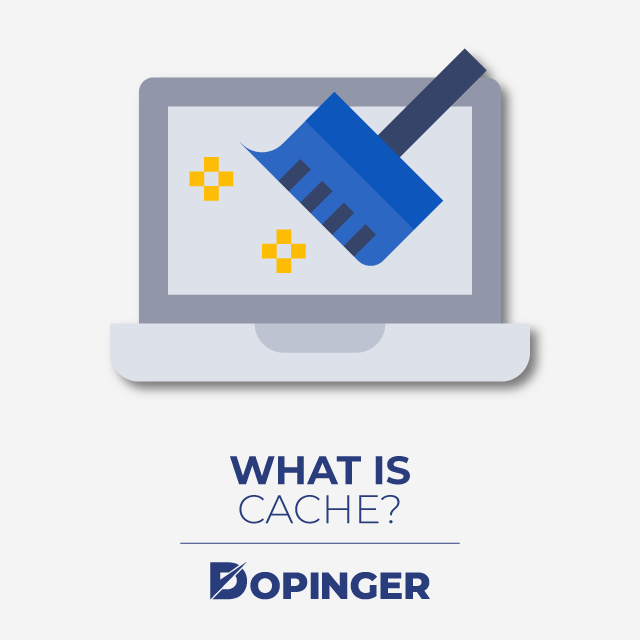 What Is Browser Cache?
The cache is a way of making websites load faster for you when you're browsing the internet. What happens is when you visit a website for the first time, your browser, that could be Chrome or Safari or Firefox, it basically downloads a copy of that website, and it stores it on your computer's hard drive.
This means that when you're browsing around that website, it loads really fast because a lot of the resources like images and scripts and other techy stuff is on your computer rather than having to be pulled down across the internet each time. It's generally a really good thing to have because it makes browsing the web a lot faster.
However, the cache can sometimes be a problem. You may be a web developer that sets up websites, especially WordPress websites, in particular. What can happen is that you can make some changes, maybe to the CSS or other elements on the page. Then, when you go to view that page, it may not look quite right. Or you may not see the changes that you have just done like it's broken. Generally, the webpage is pulling the images from your browser cache rather than downloading it from the internet, and therefore your changes aren't being reflected. Or it is kind of getting half of it from there and half of it from your computer, and it is breaking some stuff.
So when this type of error occurs, you need to clear your cache. This is basically just cleaning out all the websites that your browser has downloaded starting afresh, and when you go and visit a page, it will download the whole thing again. So you will be able to see exactly how it should look.
How to Clean the Cache?
Here we will direct and show you how you can clear your cache. We are going to show you how to do three different browsers: Google Chrome, Mozilla Firefox, and Apple Safari. Unfortunately, we don't have Internet Explorer, but it's going to be pretty much the same for that, as well. Does anyone even use Internet Explorer anymore?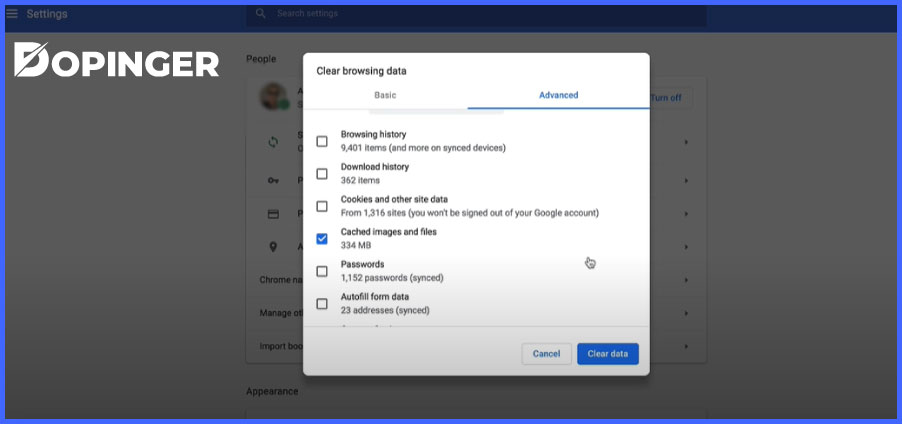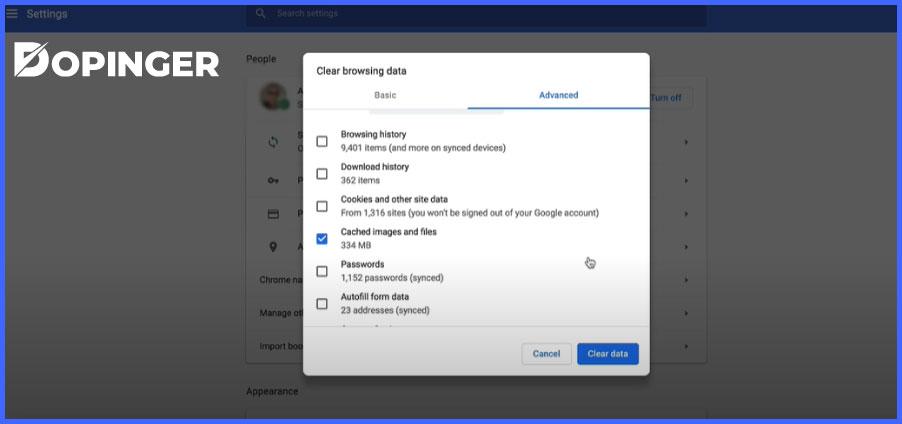 Cache Clearing on Google Chrome
Let's start with Google Chrome. To clear your cache, first, click on the three dots icon on the top-right. Then, go to Settings. On the settings page, on the left side, click on the Privacy and Security tab. Here, you should choose the Clear browsing data option. A box will pop-up. You will see a lot of small tick boxes, including the one that says Cached images and files. That's the one you want to choose when you're clearing your cache.
Keep in mind that choosing the Clear the cookies box is going to log you out of everything, most sites are going to forget all your settings. It can be a pain, so you can avoid that. If you want, you can clear your browsing history as well by ticking the relevant box. When you selected all the boxes you need, click on the Clear data button, and you are all set.
Generally, when it comes to testing out websites, you can see that some settings do not work correctly. That can be fixed by just clearing the cached images and files.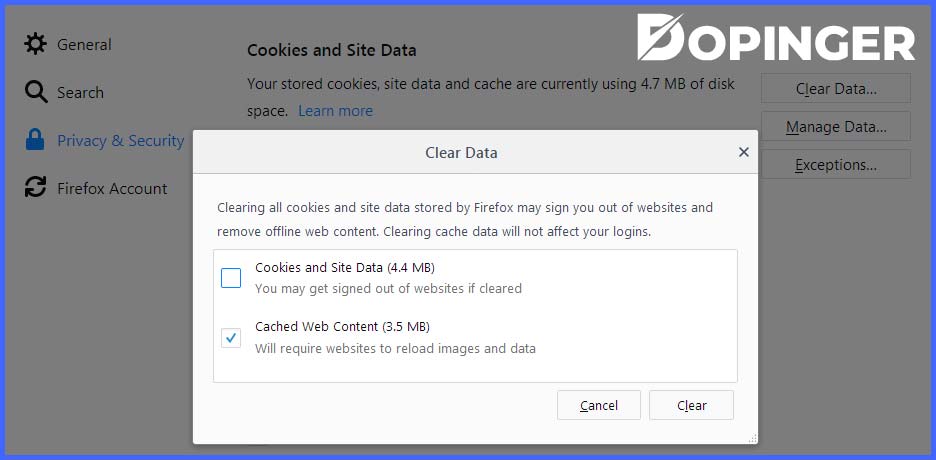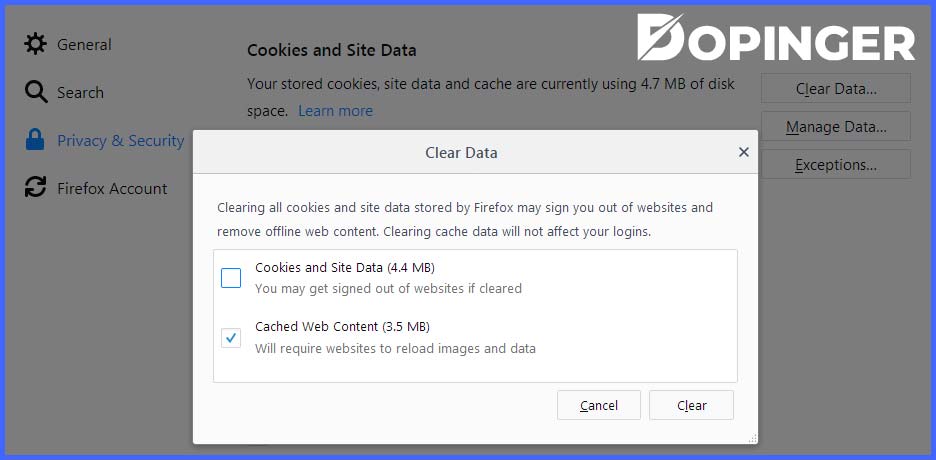 Cache Clearing on Mozilla Firefox
Next, let's have a look at Firefox. On the top right, you will see some icons. One of them is an icon that looks like three lines in a row. Click on that icon and choose Preferences. Once you're in the preferences, similar to Google Chrome, on the left side of the page, you will spot Privacy&Security. Click on this setting.
Scroll down a little, and you will see Cookies and site data. In that section, you should see the Clear data button. Click on it, and we've got two boxes here. You want to untick the cookies button for the same reason we mentioned. Just leave the Cached web content box ticked. Click on Clear, and you're all done.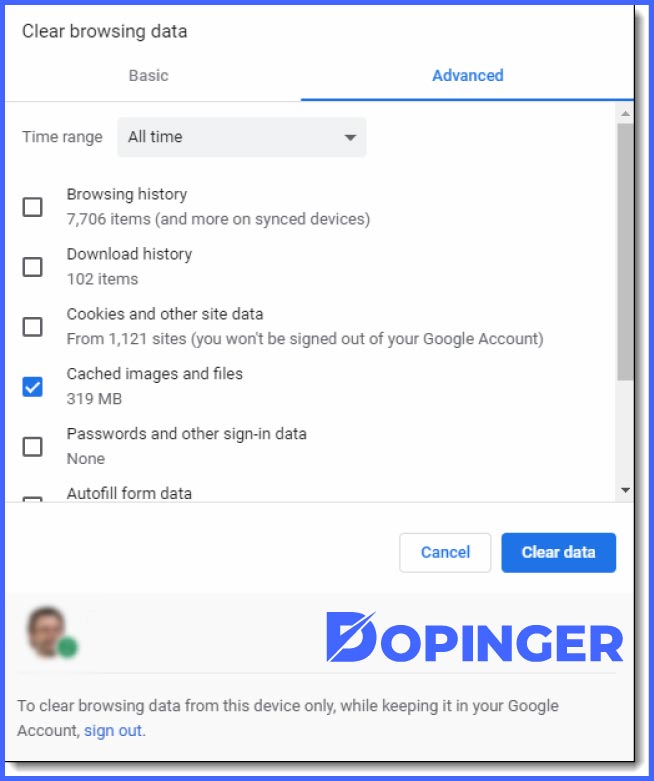 Cache Clearing on Safari
So here we are in Safari. On the top-left corner, next to the apple icon, you will see the Safari menu. Click on that and then to Preferences. A box will pop-up, here, click on the Privacy tab. Next to the Cookies and website data title, you will see the Manage website data button. Click on this button, and another screen will pop-up. Here, you can select Remove all and clear the cache. Now the problem with Safari is that it does not give you a choice whether you want to remove just the cache or just the Cookies. So this is going to remove cookies as well, which is a bit of a pain because you are going to log out of everything.
FAQs
Does cleaning my cache log me out from some sites?
No, clearing the cache does not log you out from sites like Facebook. However, if you clear your Cookies too, you will be logged out from every web site.
What does a cache do?
Cache, which pronounced the same way as cash, is a repository of some files that the browser uses to speed up loading the web pages. If you notice that it takes time to load a web page for the first time but if it gets significantly faster on the second time, that is the effect of the cache.
Is cached data important?
Cached data only helps you to load the web pages faster, so deleting them is harmless.
Conclusion
So that brings the end of this article. We hope you found these guides useful. Now you understand what cache is, how to clear it, and indeed why you need to clear it. If you like this article and want to read more about SEO related topics, we highly recommend you to check other Dopinger articles. Also, you may like the article about how to add expires headers.