CTR, also known as Click Through Rate, is the ratio of people who clicked your link to the number of total people who viewed your page. It's important in digital marketing. It's the percentage of the number of click-throughs and the number of impressions. Today, we are going to talk about CTR and answer the question "what is click-through rate?"
Why Does It Matter?
As search engines use pay per click method, good CTR starts affecting your Quality Score. Another thing to consider is most of the search marketing platforms like Google ads offer discounts for relevant ads. A good quality score helps you maintain an add position for cheaper. Thus rendering the number of clicks and number of viewers on the page important.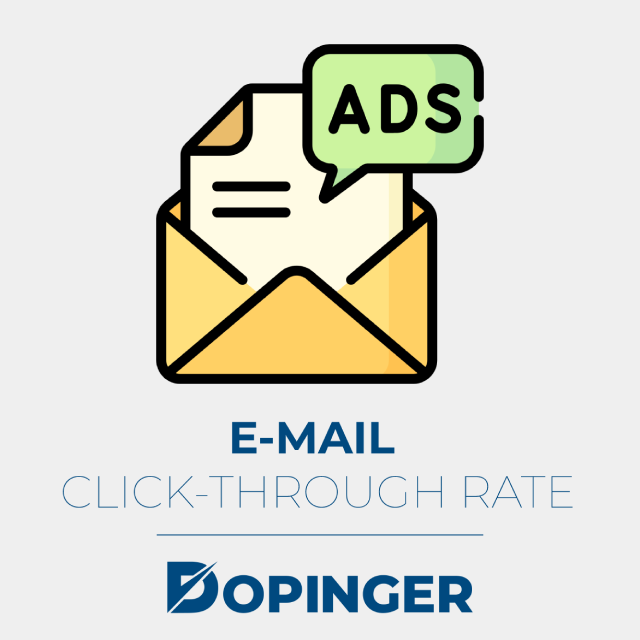 E-Mail Click-Through Rate
CTR can also impact the links in your E-mails. Although it's similar to the CTR in a website, it is calculated by taking the total number of clicks on your E-Mail and dividing it by the total number of delivered messages. E-Mail Click Through Rate is important since an E-Mail Click Through Rate can show the engagement of your E-Mail, making it a good tool for e-mail campaigns and digital marketing. E-Mail success will always come in handy when you want to see how you can improve your e-mail marketing as well as digital marketing skills.
What is PPC?
PPC stands for Pay Per Click. It is the most important marketing tool for entities trying to reach their audience. PPC advertisement is especially important for new entities on the internet, trying to find their audience. Pricing can vary according to the payment method. These include CPC (Cost per Click), CPM (Cost per Mile), and CPA (Cost per Action).
How Can I Get a Good CTR?
A Good CTR depends on various subjects like which industry you are working in and which keywords you are using. You can, however, try to improve your CTR by using ad extensions, using symbols to attract attention, putting the keyword you are using in the URL of your ad, calling your audience to action, and most importantly, getting to know your audience. Search engines use this method quite a lot. If your ad for the shoes you are selling shows up on a page about shoes, you will get more clicks to your ads.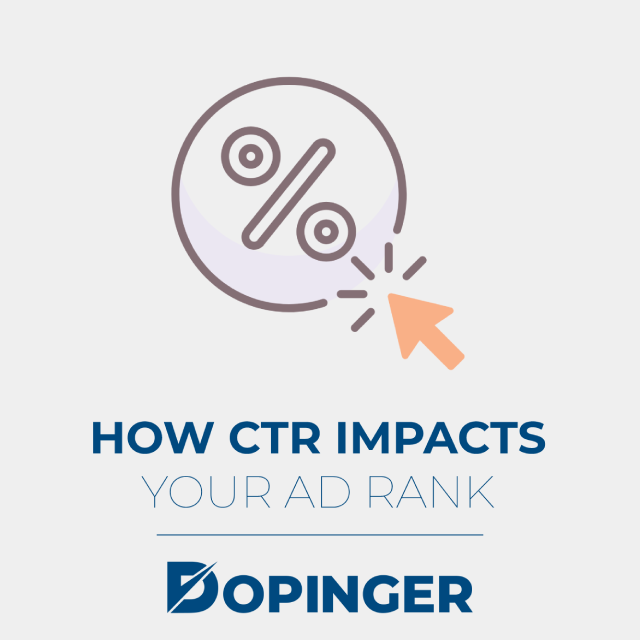 How CTR Impacts Your Ad Rank?
Search engines value relevant ads; your advertisement won't show up on the top of a search even if you are paying more than your competition, unlike an auction. Here's where your ad rank comes into perspective. Ad rank determines whether your advertisement will show up higher in a search result. Yet, search engines like Google determine your ad rank by putting your CTR against an expected, average click-through rate. If your previous advertisements had bad CTR, search engines would assume your future advertisements will also have similar results and will place them further and further down in the search results. Bad CTR can lead to lower advertisement positions, no matter how much you pay for your advertisements.
Is a Low CTR Okay?
Like anything, there is not an exact easy answer to this question. Optimizing all your advertisements to CTR and forgetting about other important aspects like conversion rate is a common mistake. Your success in marketing is not all dependent on CTR and your Ad Rank; they are only useful tools. You should always focus on your business model and then your CTR and ad ranking. Sometimes being on point is the solution, and a lot of people will use different keywords to search for your product or service.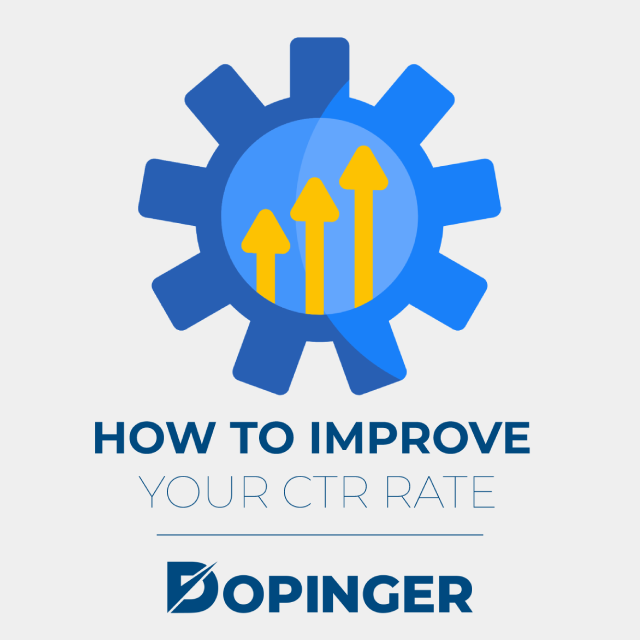 How to Improve Your CTR Rate
Now, after we talked about CTR, let's see how we can improve your CTR rate. Follow these steps, and you will see the change immediately.
Time needed: 1 hour.
Here are the steps you need to take in order to improve your CTR rate
Write creative headlines that are not clickbait

Creating a powerful headline is the core of SEO and content marketing. You have to be able to catch your audience's attention with a powerful headline.

Write a meta description with your primary keywords

A meta description is a piece of information that tells what your webpage is about. Try to brief people with your meta description without giving too much information. Otherwise, people will just read the description and won't look at your webpage.

Improve your quality score

I have talked about quality score affecting your future ads. You can improve your quality score. The best way to do this is to find relative ads and try to give your audience a better experience when they click the link.

Test different ad types

Always posting the same, overly used ads is not always a good idea. You should try to find your type by experimenting with different ad types. Responsive text ads, for example, can be a great start since they have been proved to increase click-through rate greatly.

Mention pricing in your ads

Although it seems obvious, this is a great point. Mentioning your prices in your ads can improve your CTR rate.
FAQ About CTR
What is CTR?
It's the percentage of people clicking your advertisement versus people who view the web page. This metric can also be used in E-Mail CTR.
Why is it so important?
A good CTR leads to better ad ranks for you; this, in turn, helps your advertisements show up on top of those with bad ad rankings.
How do search engines like Google rank my CTR?
Ad rankings are complicated; search engines like Google rank your CTR against an average CTR. You should always keep this in mind when optimizing your CTR for ad rankings.
Should I only focus on optimizing my CTR?
Only focusing on your CTR and not minding other aspects of marketing is always a bad idea. Plus, there are times low CTR is more beneficial for your service or product.
Can CTR and ad rankings save me money?
Since search engines award better ad rankings with advertisement discounts, it can save you money in the long run.
Conclusion on CTR
CTR is an important measurement for you to understand. You should utilize optimizing your CTR while optimizing your other business metrics, and you are sure to succeed in your digital marketing campaign. CTR can also be used to understand your audience, like in E-Mail CTR. Remember, if all these sound too complicated, then you can simply hire a digital marketing consultant. Find out how on our other article.