Conversion Rate Optimization, one of the most important aspects of digital marketing today, is the entire process of removing bugs to conversion on a page. CRO is the process of increasing the conversion rate on a website or mobile app. It typically involves generating ideas on how to improve your website or app and then validating those ideas through A/B testing and multivariate testing.
This optimization is carried out by examining the actions and studying the input of the users. You can perform conversion rate optimization by correctly optimizing the size and position of a call-to-action button on the page, the length or shortness of a conversion-oriented landing page, and the keywords used on the page.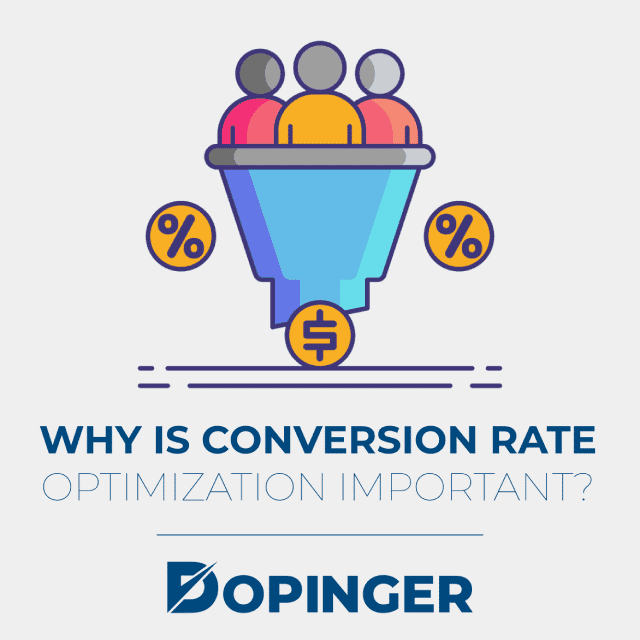 Why is Conversion Rate Optimization Important?
Conversion rate optimization is important because it allows you to decrease your customer conversion costs by getting more from the visitors and current users you have. By optimizing your conversion rate, you can increase your revenue per visitor, gain more customers, and grow your business. There are a couple of more benefits you can get from CRO:
You Can Always Upgrade Your Website
No matter how well designed your website is, you can always increase your conversion rates. At the same time, you can regularly update your website according to the user-oriented, changing customer behavior. It is easier and more effective than switching to a new website design.
You Can Identify the Target Customer's Behavior
CRO determines how visitors behave on your website by analyzing the movements of your website visitors. Increasing the chance of a conversion is the ultimate goal. CRO enables conversion by making arrangements in user movement paths and benefiting from the user experience (UX). CRO grows businesses by showing the best or the right audiences and ways to make the best business websites.
It Is Affordable
CRO takes full advantage of your website visitor traffic. So, you do not have to constantly invest money in paid advertising campaigns. You only need to do a better job converting your website visitors into customers. CRO will increase the conversion rate on your current market expense, and it will also bump up the conversion rate percentage of your existing visitors. Thus, you can provide more resources for other expenditures.
CRO Increases Your Income
The higher the conversion rate, the more you sell. With the best conversion rates, you reach more conversions without having to reach more potential customers.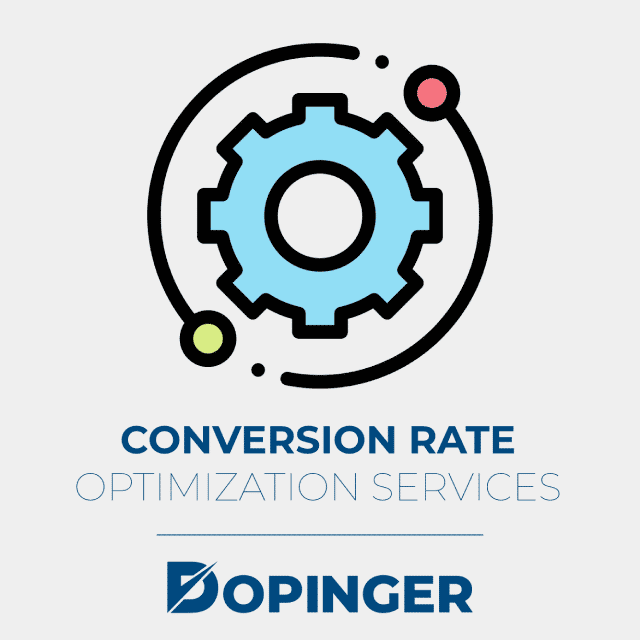 Conversion Rate Optimization Services
These are only some of the conversion rate optimization services. However, these are the most used without a doubt.
Time needed: 1 hour.
Here is an overview of the conversion rate optimization services that are deemed useful.
A/B Testing

The A/B test determines which version attracts more visitors by making changes to your website. A/B testing helps us understand how the user welcomes the two different versions.

HeatMaps

Heatmap is a research technique that is frequently used in Conversion Rate Optimization to examine where users click on the page in order to make more use of the existing traffic of the website.

Multivariate Testing

CRO uses multivariate testing to run a successful SEO. It is a technique that has a high impact on the bounce rate used to increase the conversion rate of your website.
A/B Testing
This test carries out necessary tests to protect the number of existing users and increase the number of incoming visitors. A/B testing helps take measures to increase the conversion rate on the website. It increases the revenue obtained by increasing the conversion
While starting A/B tests, the pages where the income is least should be picked up. CRO examines the most inefficient pages and applies the A/B test to the pages with the worst performance.
CRO specifies the highest and lowest conversion rate pages on your website. By using Google Analytics and other tools, CRO analyses the user movements to find out why the potential customers are leaving the page. In order to understand why the pages are not performing well, the test points are determined by using heatmaps.
HeatMaps
With the heatmap, you can see where the user clicks on your page, where they stand, and how long they stay on your page. Basically, you analyze the navigation of its users on your website to determine how user experience (UX) can be improved. The changes to be made at this point will bring us one step closer to the expectations of the customer.
Multivariate Testing
Multivariate Test is a method that allows seeing the effects of different elements and content combinations on your website. The main and trial versions of the page are shown to some of the visitors to your site. Multivariate testing observes their attraction to the page. This test method has developed a comprehensive comparison of the combinations of elements and contents that make up the page to achieve the best results.
Multivariate testing is a must-have method in Conversion rate optimization. It allows analyzing how visitors interact with your site with other tools and technical methods used. As a result, it allows making changes that will result in more sales for your business.
How Conversion Rate Optimization Works
Optimizing your conversion rate will quickly increase your income. Conversion optimization allows you to get more sales from any marketing campaign, regardless of which channels your site visitors come from. Here are four steps CRO uses during the optimization: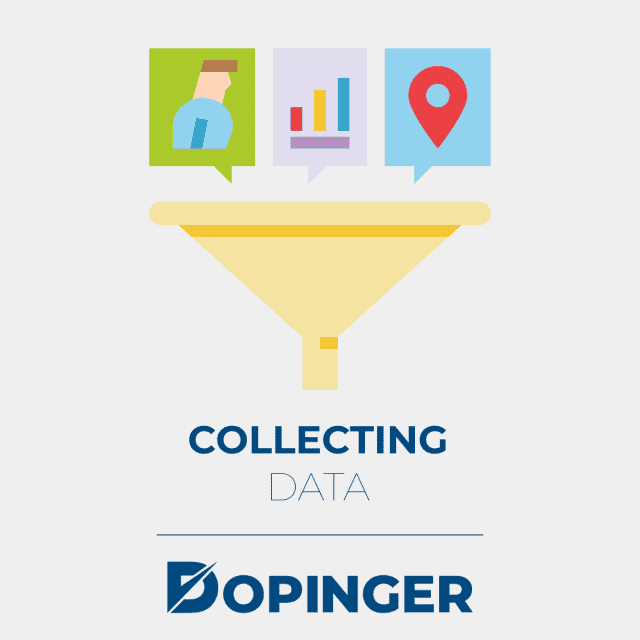 Collecting Data
By examining your website, you can identify possible causes of poor performance. You can perform analysis with Web Analytics (Google Analytics, etc.), Form Analysis, Heatmaps (Heatmaps), Session Replay, and Recording Tools to discover possible reasons why your visitors are leaving your website.
You can also operate usability (UX) tests and surveys to provide extra context to quantitative data. This information enables creating personas for your most profitable audience segments that you can target with Conversion Optimization tests in the next step.
Prioritized Test Plan
CRO provides a test plan that determines the order of tests wanted to be performed based on your website traffic, marketing, and page importance.
CRO designs this test plan to provide the highest potential impact on income. This test plan allows testing multiple hypotheses on key pages (product page, shopping cart) or page items (title, Call To Action – CTA buttons, etc.) in your sales.
Publishing and Monitoring Tests
CRO runs these tests with the Google Optimize test tool. It monitors each test daily. Some tests will bring significant increases in conversion rate, while some tests will not produce the results originally expected.
Analyzing Results and Applying Changes
Each test, whether successful or not, will increase the understanding of your visitors and let you know how they responded to conversion rate changes. The experiences from each test (via heatmap and session replay) will be used in some tests.
CRO reviews failed tests and uses them to build better ones, and it considers successful tests to try more extensive changes.
FAQs on Conversion Rate Optimization
When should you use CRO?
CRO should be a part of the improvement of your website. Monthly, you should aim to analyze your website, try to come up with new testing theories, and carry on a new test. If you are planning to create a new website, use CRO to test ideas on your current website. If you have already invested in a new website, closely monitor performance and get testing as soon as you can.
What is a good conversion rate?
It is higher than your current rate. You should always try to improve what you have now. It can be useful using tools like eBenchmarkers and Fireclick to set a realistic target, but the main aim should always be to continually improve.
How is CRO different from UX?
CRO is the process of processing and improving your current website via A/B testing and optimization (it also typically focuses on your business goals). At the same time, UX is the process of researching the most effective way to make a unique change while building a new website (and it usually focuses more on customer objectives).
How much does it cost to use CRO?
Compared to the media costs and website development expenses, CRO is fairly cheaper.
What should you do before you start CRO?
You can try to understand your target audience. Before you start CRO, you can test your website in various aspects.
Conclusion on Conversion Rate Optimization
In the article above, we have guided you through how to improve your website and boost your sales using Conversion Rate Optimization. By following those steps, you can target your audience and attract more potential customers. You now know an important SEO metric, however, keep in mind that there are many more like this. You can learn about these important SEO metrics by reading our other guide.
We think that you may also be interested in
Majestic SEO
which is our previous post about
SEO
.