Digital advertising has become one of the pillars of marketing since the 1990s. The term is quite self-explanatory. It encompasses all promotional activities carried out through the Internet, electronic devices, and mediums. This is why it's also labeled as digital marketing, Internet advertising, online advertising, or web advertising. Considering the highly technological era we are living in, it has undoubtedly become of paramount importance for almost every job sector. Mobility and connectivity are the two keywords ruling the marketer's way of life nowadays. Ideas and products evolve. So do their promotional counterparts or the efforts to sell them.
In this article, we will first present the main advantages of digital marketing strategies. You probably want to know why you should prefer it over more traditional forms of marketing, right? Then we will follow with some specific ad examples. Namely email marketing, search engine marketing, social media advertising, display advertising, and native advertising. Our list is certainly not exhaustive. It rather covers the most accessible marketing strategies, even for beginners.  
What Are the Advantages?
Digital advertising offers several advantages to businessmen and entrepreneurs:
It's usually low-cost. Have you been thinking about ways to reduce your marketing expenses? Digital ads could be a game-changer for you. Even just with a proper Internet connection, you can reach a larger target audience without spending big amounts. In a few clicks and seconds, you can send and spread your digital ads on a worldwide scale. No more need to worry about some costs like printing and postal charges.
It's widespread(able). Speaking of worldwide scale, online advertisement allows you to find new customers and partners from literally anywhere. Are you tired of complicated face-to-face appointment processes? Or simply reluctant to travel, especially in the current sanitary context? Well, you've got your solution. 
It's personalizable. Say goodbye to uniformity. You can model your marketing content according to the uniqueness of each customer or group of customers. Online platforms and tools are flexible enough to ensure higher levels of customization. From buyer personas to special offers based on specific consuming habits, there are many options to help design a more client-centered methodology. Bonus: it's much more fun for you as well. 
It's traceable. Simply put, you get the chance to know exactly what does what. One of the assets of Internet marketing is its clear measurability. Do you want to figure out the exact impact of your latest campaign? Looking for ways to calculate your return on investment (ROI)? A multitude of analytics and metric tools are available on the Web to help you out. 
It can result in more conversion rates. Digital undertakings make life easier for your audience too. They can sign up for your initiatives or make purchases from your online store quickly, anytime, anywhere. 
Let's keep going with digital advertising examples.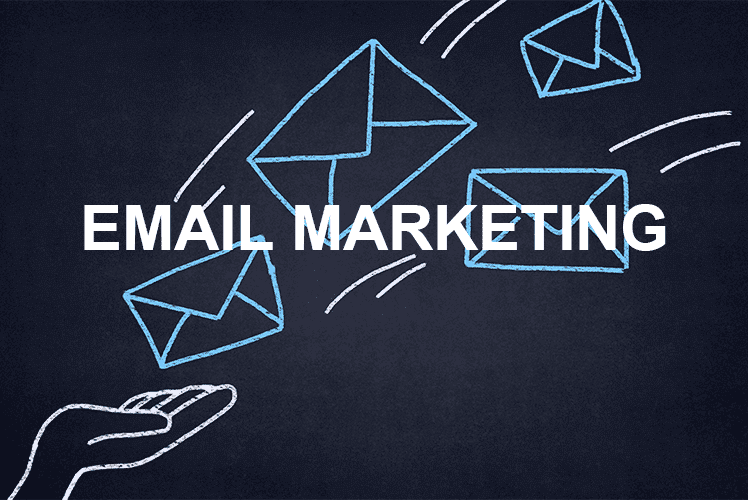 Email Marketing
Here's an almost vintage yet still efficient one. More than being sociable, email marketing is also a way to add an individualized touch. You can use it to establish a one-on-one form of communication with your customers (which they will probably appreciate). Or well, at least you can make it look so. Haven't you heard about them for a while? Send a reactivating 'we miss you' email. Want to prove how much you value their contributions? Insert some user-generated content in your emails. It's also a good intermediary to redirect the recipients to your website and links, send newsletters and calls-to-action (CTA). It can be a vehicle for transmitting announcements, event invitations, special and/or limited offers. Not to mention that your business email address can become an important part of your customer service and any other follow-up processes. Surveys are one of the most typical examples. 
Search Engine Marketing
Digital advertising is closely related to search engines. Indeed, this is how people discover your business most of the time. This type of marketing is largely based on Search Engine Marketing (SEM). One basic principle here is to pay for ads in order to improve your visibility. In other words, you compete in ranking higher in the search engine results pages (SERPs). The most common examples of ads in SEM are pay-per-click (PPC) and cost per mille (CPM). The latter doesn't care much about the number of clicks but rather pays for every 1000 views or impressions of the ads. With a couple of reasonable investments, you can turn SEM into a quite profitable strategy. These may or may not include Search Engine Optimization (SEO). In our somewhat realistic opinion, though, it's most likely better to familiarize yourself with SEO. Think of it as your search engine traffic pass.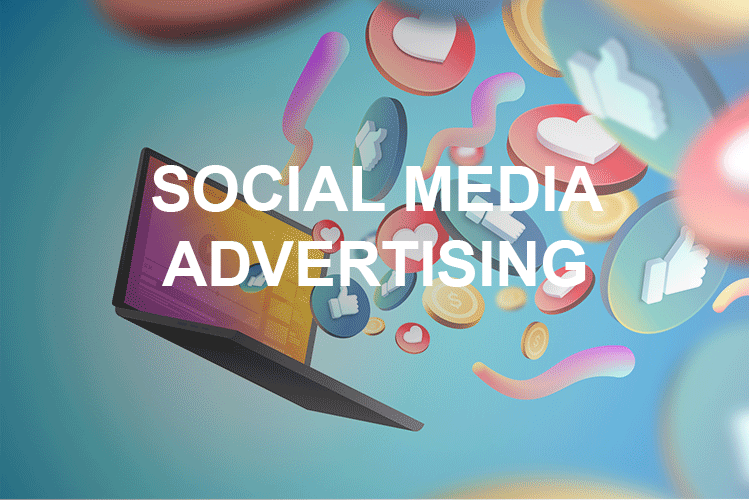 Social Media Advertising
As of October 2021, the number of social media users worldwide has been estimated to be around 4.55 billion. What does this concretely mean for your business? A cartoonishly high probability of reaching out to people to share your promotional content with. Social media is not only for virtual fun lovers, time killers, or desperate stalkers. It's also a place where you can see your marketing efforts flourish quickly.
Facebook, Instagram, LinkedIn, Twitter, or YouTube, or even all of them at once? It's totally up to you. Vast choice as well for advertising formats: images, videos, or combo formulas (stories, carousels). You can build your own community of followers and easily interact with them. Even a few viral posts can be enough to attract a considerable number of leads to your website and e-commerce. You can also provide more elaborated information about your products and services by organizing live events. All in all, these platforms are a modern-time El Dorado for imaginative business owners and marketers. And because of the big reach potential, it's way easier to attract audiences from various age groups and backgrounds.      
Display Advertising
Here's a popular one among digital ads examples. When visiting a website, you probably often notice some banner ads disseminated here and there on different pages. It can even be nothing but a minimal image with a short text and an URL inserted in it. As you click, you may find yourself landing on another company's page. That's precisely the core of display ads. You usually have one or several third parties that place ads on a hosting website. The main idea is to design these ads according to the preferences and habits of people who visit the hosting platform. This information is usually collected through remarketing ads. Trackers and codes are placed onto the website in order to analyze how the visitors are using it.
So what you have to do is find some collaborators willing to display your banners, offers, etc., on their site. That's obviously what even the most giant companies are doing. You can also opt for self-hosting and redirect your visitors to any other content of yours. The main goal is to keep the audience in a constantly alert state. No matter if they are busy exploring X business at a certain moment. Y business still maintains a chance to be noticed or remembered.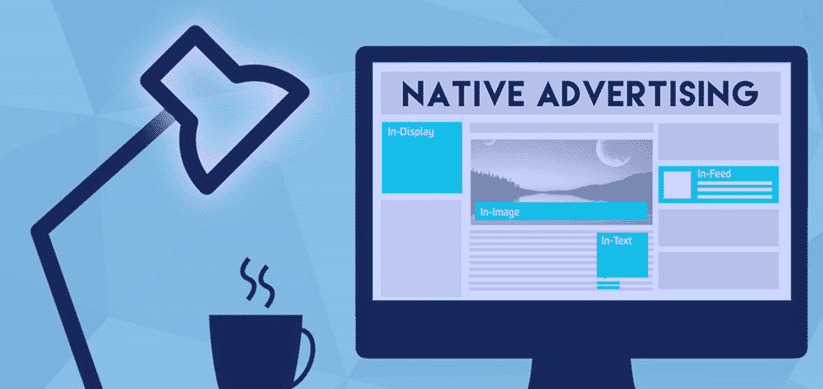 Native Advertising
Younger sister of the previous one. Native advertisement is indeed still new when compared to other marketing types. It's a milder version of display advertisement in the sense that it blends more harmoniously with the rest of the page content. So much so that they are often barely visible. Because as a matter of fact, digital marketing ads can sometimes get really wild and even irritate some consumers. Thus no more bombing nor indecent intrusion here.
Native ads are designed in the same style, colors, fonts, etc., as the site, they appear on. Social media in-feed ads are typical examples. They look almost identical to regular posts. One can't even tell at first sight that they are promoting anything. So what we have eventually is a more natural and consumer-friendly form of marketing. Now, the downside is mostly of an ethical kind. Some marketers don't bother to add any hint about their brand. They don't use any signaling label such as 'sponsored content' either. Users click on the ad, believing that they are dealing with some ordinary content. When they finally figure out the superchery, who can blame them for feeling betrayed and not trusting the brand anymore? 
Verdict? You can definitely go for native advertisement as long as you adopt a minimum of transparency.
FAQs about Digital Advertising
What is a copywriter? Do I need one?
A copywriter is basically a professional that can design any kind of written material (articles, blogs, newsletters, etc.). If you don't trust your own literary skills as a marketer, you may hire one. Same thing if you happen to have a huge company and work volume, 
I'm interested in display advertising. Is there some place I can get help with it?
Yes, and a solid one: Google, with a dedicated service called Display Network. It allows you to decide the context and location on which you would like to place your ads. You can also choose your audience. Indeed, the system is based on categorization. So it makes you promote only within the categories and topics that you consider relevant. You can get more information on Google Ads Help. 
There are, of course, many other online tools likely to help your display projects. 
What is a digital marketing agency? Is that supposed to be me as a digital marketer?
You can use digital advertising without owning an agency. A digital marketing agency is a business that helps other people with their online marketing projects. You can either be your own marketer or hire the services of an agency. 
Where do I start?
It depends on your current situation. If you are a complete beginner, then you should first decide what you intend to sell. If you already have your brand and products, you can start launching some pre-promotional content on social media. You can evaluate your initial social impact. 
Is there a way to measure the effects of my digital campaigns on Twitter?
Yes, certainly. Like most social media platforms, Twitter provides tools specifically tailored to marketers: Twitter Ads and Twitter Analytics.     
Digital Advertising in a Wrap
Our little trip to digital advertising comes to an end here. You have probably noticed how diversified can get this contemporary form of marketing. Your main investment would be nothing but a performing device like a laptop, tablet, or smartphone. Once combined with reliable Internet access and a few spot-on ideas, you have the key to opening the doors of your online business. Digital marketing is flexible, cost-effective, interactive, and definitely creativity-oriented. So do welcome new promotion opportunities and make the most of them.