Nowadays, there are hundreds of search engines out there. That's a fact. In this article, we are going to talk about one of these search engines: DuckDuckGo.
Google is the most popular search engine that is effective and useful. Besides, it is relied on by most people all over the world. However, there are always competitors who try to attract internet users' attention to outperform their competitors with their own search engines. Moreover, most of the time, there will be more satisfying search engines to meet users' demands. DuckDuckGo may be one of these lovely search engines in many ways. If you are looking for the best web search engine for you, keep reading this article!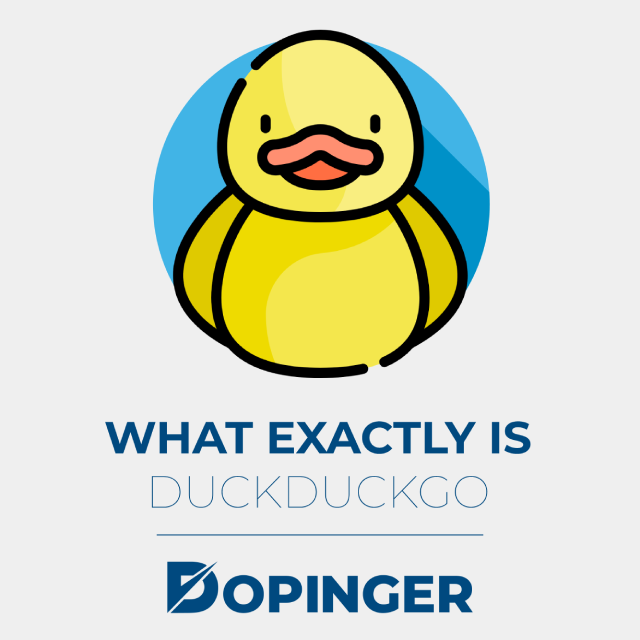 What Exactly Is DuckDuckGo?
DuckDuckGo is a search engine that makes personal information safer, and it allows the filter bubble of searches privacy. This web search engine was launched by Gabriel Weinberg on February 29, 2008, in Pennsylvania.
DuckDuckGo vs Google
Now we will look at the advantages and disadvantages of both Google and DuckDuckGo in more detail one by one. Let's get started on our comparison!
First of all, it is evident that there is only a minority out there that likes advertisements. It means that many people don't enjoy watching ads, and even they find them annoying. Most of the time, these ads would be worse on mobile devices, unfortunately. Unlike, DuckDuckGo keeps ads services minimum, and they are likely to be non-tracking ads because it does not store your search history and track your IP address. Besides, as stated above, this web search engine has no personal information to use.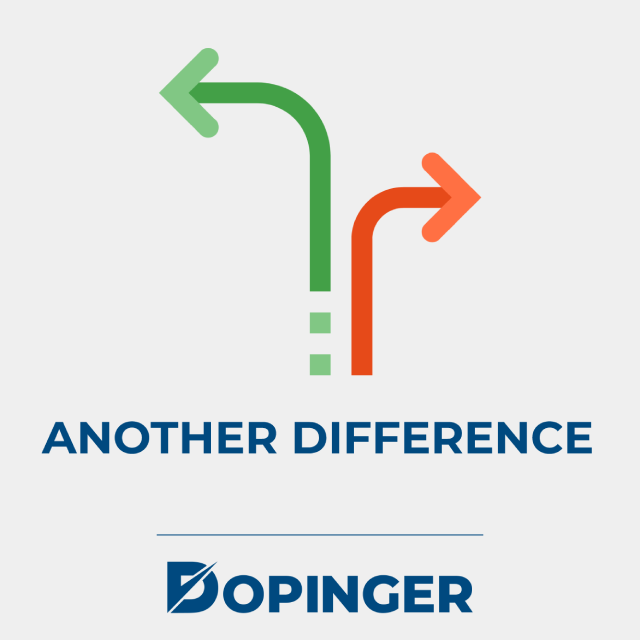 Another Difference
Another difference between them is about social media bio. DuckDuckGo allows us to see people's social media profiles, and you can do this without leaving the page that you are on. Therefore, DuckDuckGo might be the best option for you if you want to talk or just take a look at someone's profiles without opening a new page. In addition to this, unlike Google, DuckDuckGo lets you search other sites without leaving the page that you're using. Of course, on Google, you can explore other sites, but regardless of what you use as an extension or addons, you still have to switch between pages.
There is one more advantage: its popularity is increasing with each passing day. In other words, every day, more users are getting benefits of this search engine, which brings more resources and profits.
When we look at the background, it was self-funded until October 2011. At this time, Union Square Ventures and angel investors invested in this search engine because they thought it was time to change the competition between the search engines. Some companies have also changed their default search engine as DuckDuckGo like Trisquel, Linux Mint, and the Midori web browser. However, we cannot pass without saying that it is still not as financially supported as Google.
We can compare their search numbers per day. Google handles 5.6 billion searches per day. On the other hand, DuckDuckGo takes just 100 million searches per day, but this number is continuously increasing, as we said above.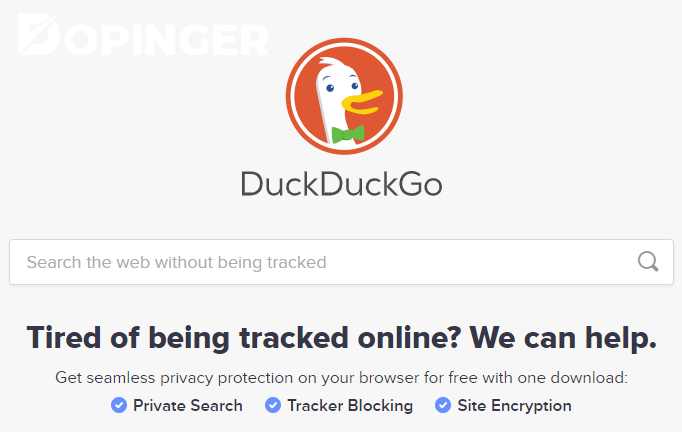 Is DuckDuckGo Better Than Google?
Some features and differences can be compared to Google. For instance, as mentioned above, privacy policies are different for both search engines. It means that it doesn't collect your data or search history because they don't track your IP address. On the other side, Google stores your personal data and search history to provide a better user experience. To be more clear, Google filters your search results based on the sites you visited before.
There is one more difference that can be counted as very important. This difference is that you can switch between pages. If you want to deal with just one page but more web sites, your choice should be DuckDuckGo. Because unlike Google, it allows you to surf between sites easily without leaving the page that you're on. Of course, it is not impossible for Google, and you can handle this to use some addons and extensions but not completely. The choice is up to you: You can select safer and more private options according to your situation, or you can choose the other option that can be more convenient as many times.
FAQ About DuckDuckGo
Is DuckDuckGo safe?
It is a safe browser because its privacy policy protects you. They do not store searchers' history and personal data, but using DuckDuckGo won't keep you completely safe from malware, viruses like other browsers.
Is DuckDuckGo owned by Google?
No, there is no relevance between DuckDuckGo and Google. Also, DuckDuckGo was launched in 2008 to give people a different perspective.
Can anybody see your IP address while you are using DuckDuckGo?
DuckDuckGo identifies itself as "the web search engine that does not track you." It shows us the answer is NO; your IP address will be hidden while you're using this search engine.
Why should you prefer DuckDuckGo instead of Google?
Web search engines are made to give people the information that they need. To provide this, their purpose should be to make it easier when they are used. DuckDuckGo has a straightforward interface, and this makes it easy to use this search engine. Besides, it provides the same results for a search term to all internet users, unlike Google. In addition to all these advantages, Google tracks you, but DuckDuckGo doesn't.
Is DuckDuckGo free?
Yes, DuckDuckGo is completely free for both iOS and Android devices.
Final Thoughts on DuckDuckGo
In this article, we have covered DuckDuckGo and this search engine features. As mentioned above, we have compared it with Google in many ways, such as protecting personal data policy, ease of use, and its simple interface. We have also discussed the positive side of using this search engine and its growing popularity. However, like other search engines, it has some advantages and disadvantages. Evaluate existing search engines and make a decision about which one of them is going to be your default search engine. Speaking of search engines, you can read more about how search engines work.
We think that you may also be interested in
What Is Viral Marketing?
which is our previous post about
Digital Marketing
.