Content marketing is one of the most effective and efficient strategies whenever you want to market your brand, business, or website. However, after a certain point, the value of your content will become irrelevant or even die because of your unstable, changeable, and unpredictable industry in which you operate. Because of this, you need to catch something that helps you capture readers' attention always. Well, in this post, we are going to explain what evergreen content is and what it is important.
Evergreen content is a type of content that is great for capturing readers' attention. This content is always fresh and up-to-date. It means that it does not have an expiration date. As you know, we all live in the technology world, and everything changes too fast. Each video, photo, article, or podcast on the internet has a limited life span. At this point, you can get benefit from evergreen content.
Some Advantages of Evergreen Content
Timelessness is one of the most important advantages of evergreen content, as we said before.
You can attract new readers' attention and drive more traffic to your website.
Evergreen content can help you improve your SEO strategy and increase your website quality. If you want to increase your Google rankings, you need to satisfy readers.
It is less costly, and you can save time. When you have well-written evergreen content, you always attract attention. Thus, you do not need to make the extra effort and spend additional money in order to create new content.
Evergreen content helps you increase your website's reputation because it is usually high-quality content. In general, a reader who's searching for informative content has the potential to become a loyal reader.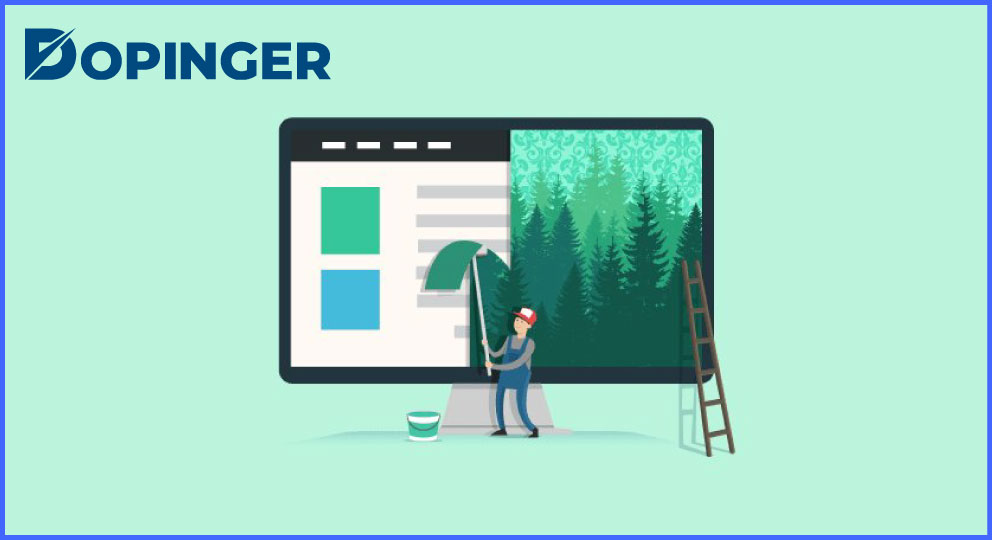 How to Create Evergreen Content
As we mentioned above, there are a lot of advantages of evergreen content. Now that you know more about this type of content, the time is to create it.
Choose Your Topics
You need to focus on readers' wants and needs. For instance, your topic would be "How to Make A Graphic Design Portfolio," " The History Of Coffee," or " 101 Ways To Use Olive Oil." These specific topics serve specific types of readers and give them what they want.
Determine Your Target Readers
You need to write for beginners instead of professionals. For instance, if your content is related to coffee, coffee experts do not look for this type of information because they have already known. Therefore, you need to focus on beginners who wish to learn about coffee beans and the methods of coffee brewing, for example.
Find the Keywords You Will Use in the Content
Once you create your potential topics, before creating the content, you need to find the keywords.
Don't Use Too Many Technical Terms
In order to keep your potential readers on your website longer, you should avoid using too many technical terms; otherwise, they will never become loyal readers, as you hope.
Create Unique and Informative Content
Your content can be a photo, video, text, or article, but the most important thing is that the content must be unique and informative in order to catch the timelessness of the digital world.
Make Sure the Content Is Comprehensive
Make sure your readers do not need to look at other sources to find more information about the topic you've written about. To be successful, elaborate on the subject, and use reliable resources.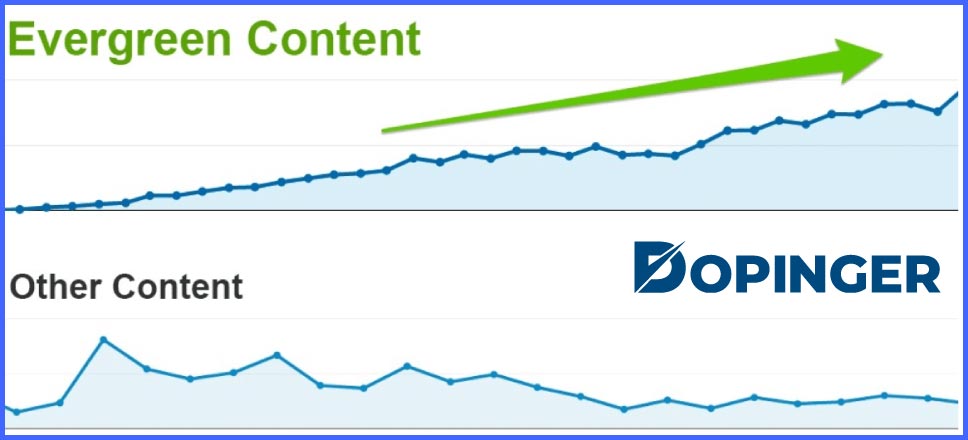 Optimize the Content for Search Engines
Use the keyword naturally, use SEO-friendly URLs, add relevant both external and internal links to support your SEO efforts, write relevant keywords, and use them naturally in the content. You can also use SEO tools in order to make sure your optimization.
Make Your Green Content Mobile-Friendly
As you guess, the number of people who're reading content on their mobile phones is increasing from day to day. With mobile-friendly content, you will be able to reach a high reader experience.
Stay Updated and Relevant
Over time, you may meet new information and research. That's why you need to update your evergreen content regularly, like other types of content. It is the only way to stay relevant to the new information.
Promote the Content on the Right Social Media Networks
Once you create the content, you haven't finished your work yet. There are still some additional considerations. You may have perfect comprehensive content, but no one knows it is there. How can you reach target readers? Social media platforms are excellent channels that you can use in order to promote your content. Choose the right social media platforms, and start to promote your content at the right time.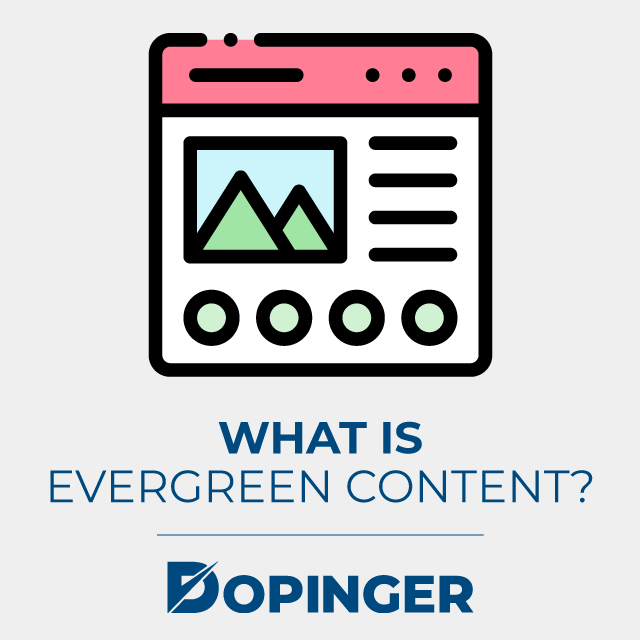 14 Examples of Evergreen Content
'How to' guides
Frequently asked questions and their solutions.
History of 'x.'
Medicine articles
Definitions
Social media guides
Top lists
Case Studies
Brand books
Product or service reviews
Comparison
Common mistakes in 'x.'
Advantages and disadvantages of 'x.'
Success stories
What Are the Disadvantages of Evergreen Content?
In this post, we have focused on the advantages of this content. However, it also has some disadvantages. Let's look at them one by one.
Evergreen Content May Become Boring
In the long run, this type of content may become boring to your readers. They may want to look at other sources to find new faces.
Evergreen Content Requires Comprehensive Research
Unlike seasonal content, you have to find informative and engaging information to create the content. Your focus should be on the quality, uniqueness, and timelessness of the content. However, we have to admit; it is not easy to do.
Don't Ignore Your Competitors
As you know, there is a high level of competition within your industry. Almost everyone prefers evergreen content for their websites. Your and your competitors' purpose is the same because you will cover the same topics as them. At this point, you should hurry up and do something different than your competitors in order to stand out from your content.
Limited Ideas
At the end of a certain time, you may not find new topics. If you do not be careful, your content will lose its efficiency and originality. Because of this, evergreen content requires longsightedness and a lot of creativity.
FAQ About Evergreen Content
What is the opposite of evergreen content?
The answer is 'seasonal content.' This type of content is time-sensitive, unlike evergreen content. It means that the content can only be used during a specific period. After a certain time, it will become irrelevant or die, such as breaking news, holiday topics, or seasonal events. 
What is the difference between evergreen and seasonal content?
Evergreen content may not show immediate results, unlike seasonal content, but it continuously helps you grow and become stronger in the long run. On the other side, readers don't want to read seasonal content after a while.
How did evergreen content get its name?
Evergreen refers to plants that stay green during all four seasons; hence, evergreen content stays relevant indefinitely.
What are the most popular evergreen keywords?
Creating a perfect title to stay updated is very important. Besides, in order to optimize the content for your SEO strategy, you can prefer some essential keywords like how, tips, guide, list, why, what, and tutorial.
What are the most popular evergreen sites?
There are a lot of websites where you can find many examples of evergreen content. 'Wikipedia.org' is the most famous example. You can also look at 'imdb.com,' 'quora.com,' 'wikihow.com,' and 'history.com.'
Evergreen Content In Short
Evergreen content always attracts new readers' attention because the information never goes out-of-date. Keep it in your mind that this type of content helps you grow awareness on your website, brand, and business and make it more visible to potential readers. There are hundreds of content ideas, but you should very carefully choose them to operate in the long run. However, you shouldn't ignore your competitors because they are also trying to do the same thing as you. Good luck! By the way, if you ever feel stagnant make sure you read our article on how to find new content ideas to get inspired.
We think that you may also be interested in
What Is Earned Media?
which is our previous post about
Digital Marketing
.