GoDaddy is an American web hosting company founded in 1997 in Baltimore, Maryland. An almost quarter-century of history with a constant expansion: that seems to be the motto. Throughout the period in question, the company has acquired many other brands and signed contracts with prestigious partners. We are talking about the journey of an ambitious giant that ended up with worldwide notoriety. In this article, we will try to understand what it proposes concretely in terms of services and functionalities. 
Web Hosting Diversity to Suit All Tastes
Let's be clear right from the start: we are aware of the controversies and speculations about GoDaddy. Nobody is perfect, after all. That being said, one can simply not deny the advantages that the company keeps offering. Especially when it comes to web hosting, the brand has a few tricks up its sleeve. It adopts a flexible approach by letting customers choose among 4 hosting plans, depending on their needs and budget.
Shared Hosting Plans
Those are the most affordable and basic options. Ideal for modest website owners who don't mind sharing server spaces with other websites. Prices are subject to change but generally speaking, the monthly fee for shared plans is approximately between 11 and 30 dollars. The cost will also depend on the additional features that you decide to include in your package. The pricing alternatives are Economy, Deluxe, Ultimate, and Maximum.
VPS Hosting Plan
GoDaddy also proposes virtual private server (VPS) plans. The price range remains affordable here as well (a few dozens of dollars per month at most). However, VPS is noticeably better than shared hosting in terms of performance. Plus, it gives you the chance to obtain a personalized server configuration. The storage capacity can go up to 200 GB. So this kind of hosting can be particularly handy for eCommerce websites and complex applications.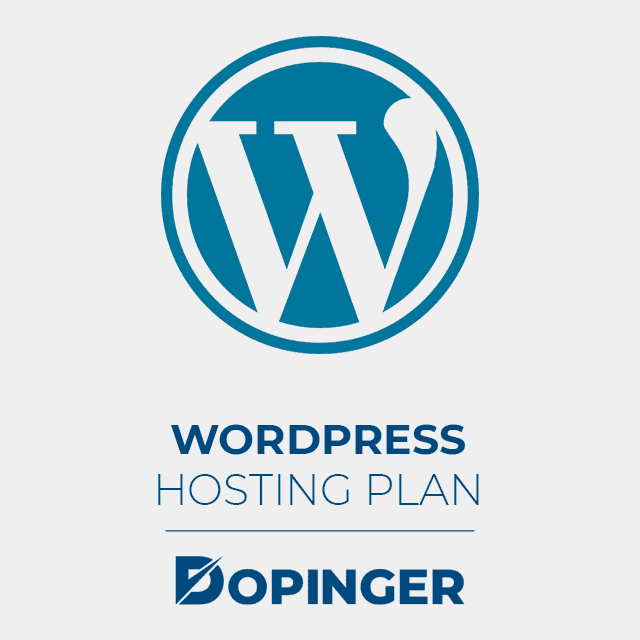 WordPress Hosting Plan
That's probably one of the best choices for WordPress sites. Here again, you have different pricing alternatives/packages (including a Pro 5+ plan for 'advanced' sites). You can decide according to the amount of your monthly traffic. If you subscribe to at least a 1-year plan, you get a domain for free. Besides, this kind of hosting plan takes care of several aspects on your behalf, such as backups and updates. It also comes with signup forms ready to be used so that you can track your visitors.
Business Hosting Plans
It is a professional solution that combines some of the advantages of shared plans and VPS plans. The fees remain still affordable, approximately between 20 and 60 dollars per month, depending on the services you purchase. Name your choice: Launch, Enhance, Grow, or Expand. This list goes in ascending order. So the more you pay, the more storage, RAM (random access memory), and CPU (central processing unit) you get. Those plans also give you a standard SSL certificate and the possibility to manage several websites.
We may include reseller plans in the business category as well. Indeed, those are another professionalized option for people engaged in reselling activities. They allow you to sell GoDaddy servers to your own clients. You can go for the basic reseller plan if you have less than 25 clients. If you have more, opt for the pro plan with which you can host an unlimited number of clients.
Dedicated Hosting Plan
Also known as the crème de la crème among the various hosting possibilities. Dedicated plans are noticeably more expensive (several hundreds of dollars per month, depending on the package). However, the freedom and control that they offer are truly worth it. You get optimal performance, copious storage, and RAM, in addition to full autonomy. As indicated by the name, you can assign a dedicated server to specific web tools. All in all, that's the best plan for those of you who have higher amounts of traffic and online content.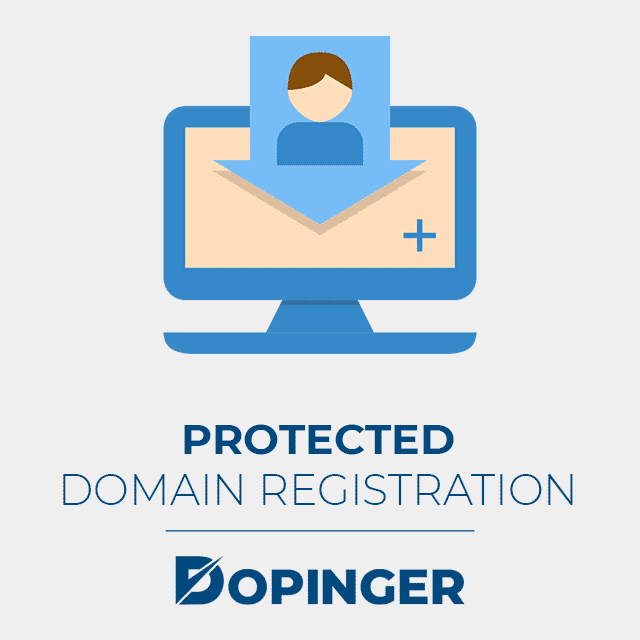 Protected Domain Registration
No doubt that domain registration is one of the main specialties of GoDaddy. Those who buy a web host plan from the company automatically get a free domain name. It needs to be renewed every year, though, in exchange for a fee (approximately a dozen of dollars). One also has the possibility to buy a domain name only, without the obligation to purchase any other services. The yearly price can vary, depending on the chosen extension. For instance, a domain name with a .com extension is usually more expensive than others. Another advantage is that GoDaddy offers basic domain protection to every customer. In case you need a higher level of protection, there are two paid plans that can secure different aspects of your account.
Note of Caution
We would like to bring to your attention a quite controversial topic. Maybe it has already caught your attention while searching on the Internet. There are many people reporting credit card charge issues labeled as DNH GoDaddy. More precisely, those customers complain about unexpected payments automatically debited from their accounts. We strongly recommend you discuss this point directly with a GoDaddy employee. Most of the time, the problem is about the customers themselves who forget to double-check the costs of the purchased services. Simply put, don't forget to examine your contract with GoDaddy carefully right from the start. Also, always keep an eye on the evolution of your subscription. This can prevent any conflicts in the long run.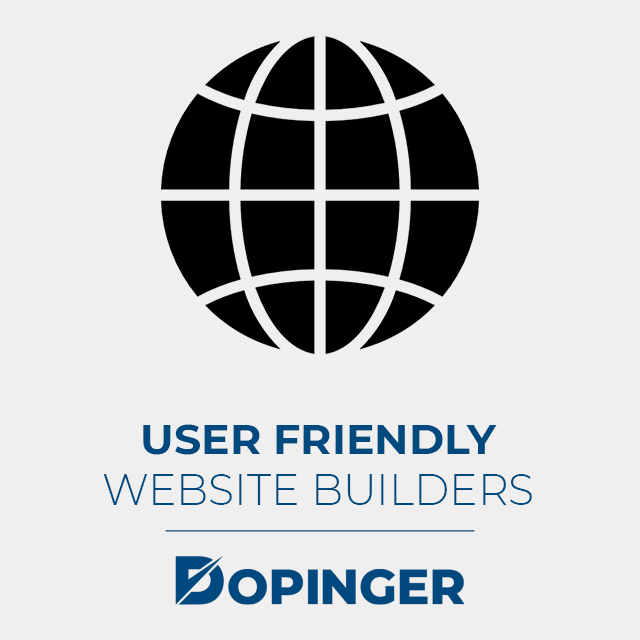 User-Friendly Website Builders
Still wondering what GoDaddy used for is? You are right because, indeed, we aren't done yet. The website builder is one of the products the American company is obviously proud of. Quite understandable, judging from the efforts that the web giant is trying to make. For example, it has taken into account some long-time critics and finally decided to offer a free builder plan.
Time needed: 5 minutes.
As for the paid options, here's a simplified list:
Basic plan

With this approximately 10-dollar option (per month), you can get rid of GoDaddy advertisements and use your own domain name.

Standard plan

This one will cost you a few dollars more. It comes with some helpful tools for SEO and includes 500 email sends along with 20 social media posts.

Premium plan

The monthly price is around 20 dollars. The email sends limit climbs up to 25,000, and social media posts become unlimited. This plan also allows you to accept payments and track recurrent events. 

eCommerce plan

If you are willing to pay a few bucks more, you can unlock additional features. In effect, this commercial package takes care of credit card and shopping cart management, among others.
The online reviews and ratings for GoDaddy website builders are generally good. One of the acclaimed characteristics is inter-device flexibility. This means that you can easily build and use your website on your smartphone as well. The other advantages include a user-friendly interface, wide choice of themes and templates, in-house tutorials, efficient customer support, among others.
FAQs about GoDaddy
Is that all? Or does GoDaddy offer any other services?
In this article, we have only mentioned the main services. However, you can get several other services from GoDaddy, such as a professional email address or SSL certificates. 

Is the customer support really as good as reviews say?
Generally speaking, yes. Dedicated personnel remains at your service 24/7. You can contact them by phone and/or live chat. Let's not forget their numerous and detailed online tutorials available in many languages.  
Where do I find the nameservers?
You can access them via your control panel. It's all the more important to check them if your domain name was registered somewhere else. In GoDaddy, default DNS nameservers look like: ns01.domaincontrol.com, and premium DNS nameservers are more like: pdns01.domaincontrol.com. Make sure to verify this information and make the necessary adjustments through your panel. 
Which social media platforms can I connect to my GoDaddy site?
We are tempted to say 'all of them.' Indeed, GoDaddy supports many platforms (Facebook, Instagram, LinkedIn, Twitter, YouTube, etc.). Just follow the linking instructions on your site.
Would GoDaddy SEO tools be enough for my business?
The answer will really depend on the kind of business you are involved in. You should also consider your current level of familiarization with SEO. If you are looking for advanced strategies, it is best to work with a specialized agency or expert.            
Last View on GoDaddy
GoDaddy still looks like a safe bet today, despite the presence of more performant concurrents. The company does obviously not give up and works hard to improve its services. Let's admit that the catalog remains quite rich and satisfactory, with various options. As you could see in our article, you can get almost anything you need for your website without having to pay a fortune. GoDaddy looks like a suitable choice, especially for beginner entrepreneurs.
We hope you have enjoyed our article. If you liked it, you may also be interested in the best domain registrar options as well.