As we know, the world is in the digital age, and it keeps developing. If you have a business and you're not using the internet, you don't stand a chance for a long time. Becoming digital is the key to success in any work. Yet, there is something even more important, becoming mobile-friendly. It is a fact that most of the internet users use their mobile to reach websites. The number of mobile internet users is rising day by day. If you don't make your website mobile-friendly, it wouldn't look very professional when someone visits your website through a mobile phone. That is why we are going to explain what Google AMP is in this article.
AMP stands for; Accelerated Mobile Pages. It is a coding method that enables mobile pages to open faster, depending on the guidelines developed by Google. Verified pages that comply with the Google AMP guidelines are stored in the Google cache and aim to increase the mobile user experience by loading faster on the user side.
The biggest advantage of this project is its open-source code, so anyone can create customized pages by following the directives.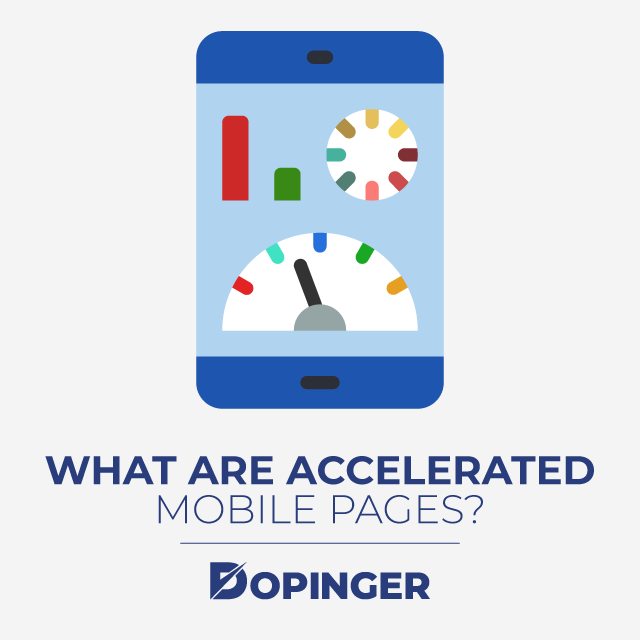 What Are Accelerated Mobile Pages?
Accelerated Mobile Pages (AMP) are HTML copies of web page content that have faster load time standard HTML5 documents. If you want to use it for your website, you can do it by implementing the rel=amphtml tag into the HTML of the website.
AMPs come with many benefits. It speeds up your website for mobile. So, how does it do that? It speeds up your website by reducing the need for additional CSS requests and eliminates harmful on-page elements such as bulky pictures and CTAs. That is why it is very useful when it comes to SEO. If you implement AMP to your website, you can get rid of unnecessary elements, and this results in optimizing your web pages according to the search engines and speeding up your website. So, it is safe to say; it is a win-win situation.
Implementing AMP is not necessary for all websites, but there are some websites that should do it because Google forces them to. These websites are usually article publishers, such as news publishers. If these websites don't use AMP, their content is unlikely to appear on the search results. That is why it is a must for websites that have written content to implement it.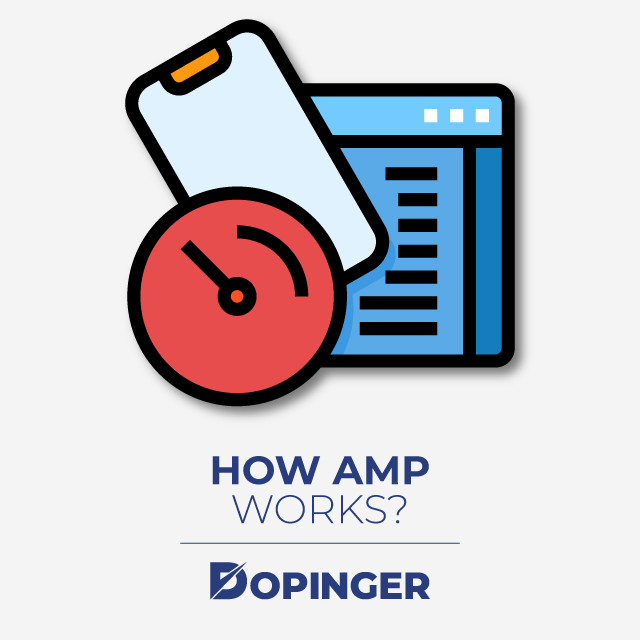 How AMP Works?
The AMP project is a project of Google in order to create faster loading and more compatible pages for mobile devices. It is recognized immediately when the code system in the instructions is used, and this situation is reported to Google. Since AMP versions of the pages are stored in Google memory, they will be able to load immediately when someone triggers it by a search term.
A web page can have both a standard and AMP versions. We can say that this is completely a matter of preference. You can also publish your pages as an AMP version only. However, we advise you to publish your pages to have both versions. If you are publishing your pages in both standard and AMP versions, it is useful to report this to Google on the page. Here, you can find some of the necessary codes when using Accelerated Mobile Pages below:
Let Google know that the page has an AMP version by adding the following code to the standard page:
<link rel = "amphtml" href = "https://www.example.com/url/to/amp-version.html" />
Refer to the AMP page from the standard page that adds the following code:
<link rel = "canonical" href = "https://www.example.com/url/to/regular-html-version.html" />
If your page only has an AMP version, let Google know that the page is always a priority, using the following code:
<link rel = "canonical" href = "https://www.example.com/url/to/amp-document.html" />
* For pages that only have AMP version but are planned to have a standard version later, don't forget to delete the code we mentioned above and use the first two sets of codes.
After creating your pages in accordance with AMP standards, you can report your pages to Google through Google Search Console and use them to detect errors. You can find AMP error reports in Google Search Console under the search view heading.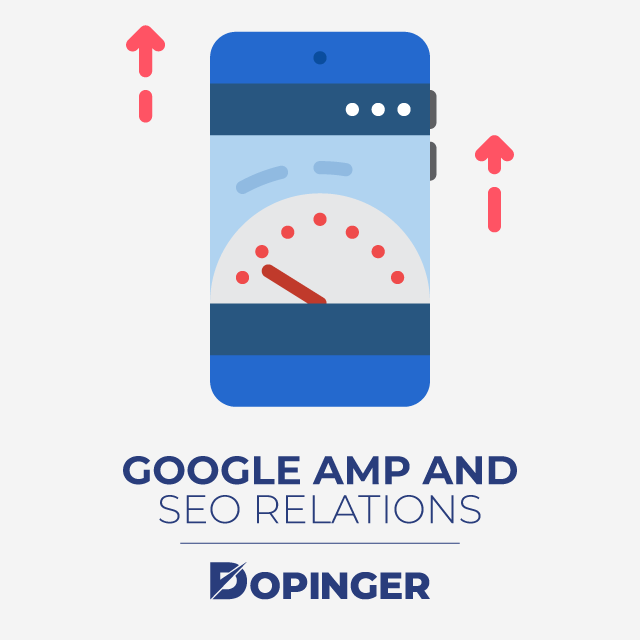 Google AMP and SEO Relations
Although it is not a strict necessary rule for websites, it actually comes with many benefits in terms of SEO. First of all, it increases the page speed of your website for mobile users. Offering a good page speed and user experience are counted as ranking factors by Google.
AMP is becoming effective not only in these two issues but also in content quality. Google released an update that stated pages serving AMP should match the content of pages with and without AMP as of February 2018. In other words, if there is a content difference between the pages presented with AMP and the non-AMP pages, this can be considered as contrary to the quality guidelines. In addition, when the user comes to a page created with Accelerated Mobile Pages, redirecting another page to see the entire page content is also considered to be against the quality guidelines.
FAQs
How can I use Google Accelerated Pages?
You can follow the Google Search guidelines to use it. We have also stated some of the necessary codes to implement AMP.
Can I disable Google AMP?
Unfortunately, there is no way to disable it. There are some difficulties for end-users, and these make people want to disable it. Yet, there is no way.
Should you use AMP?
It helps web pages to load faster. Doing so increases the user experience and it can result in reducing the bounce rate. So it might be a great reason to use it.
Conclusion
In this article, we have covered what Google AMP is. It is something more than just making your website mobile-friendly. If you have written content on your website, it is a must to implement Google Accelerated Mobile Pages.
If you want to learn more about SEO, please check out our latest articles about it. You may like a more in-depth article about page speed.