If you are making business on the internet, you have probably heard Google Analytics before. Today we live in a digital world. Almost all businesses are taking part in the internet with their websites. It doesn't matter whether your business is small or large; it is almost like a must to use the internet for your business. So what is Google Analytics?
So you have come up with a brilliant website, and even created a good SEO strategy for your business; yet, how are you going to measure your success on the internet? The very first tool that everyone is familiar with is Google Analytics. With this tool, you can see all kinds of insights about your websites. Then you can come up with different marketing strategies regarding the statistics you see on the program.
With Google Analytics, it is possible to evaluate the performance of your strategies. It offers information that only Google can give you, so it is pretty useful, especially if you are working with Google's tools. Analytics works with Google's advertising and publishing products. So you can connect these tools easily and transform your insights to results.
How to Install Google Analytics?
So it is all good with this tool, but how do you install it? How much is it? First of all, Google offers two versions of Analytics; standard version and the premium version called Google Analytics 360. The standard version is free of charge, and the 360 version starts at $150 a year.
Here is a step by step guide to install Google Analytics:
Connect Your Website
To connect your website, you will need to set up Google Tag Manager. It is a free tag program that lets you connect Google Analytics or Facebook Analytics to your website. It takes the data from your website and sends it to the Analytics. Google Tag Manager is completely free of charge.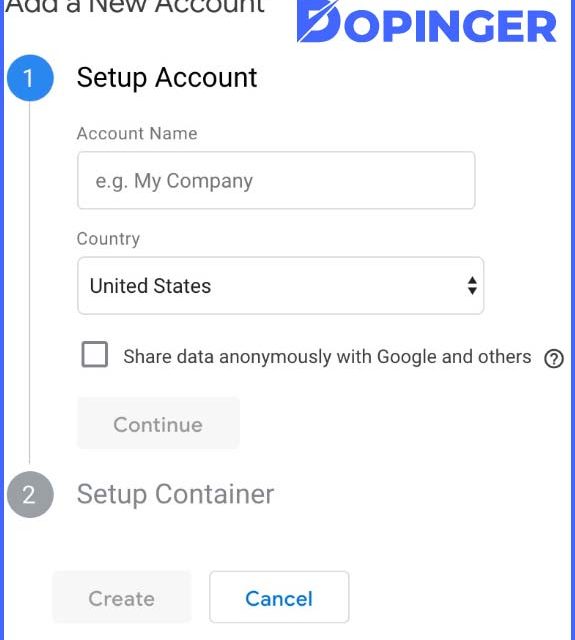 You have to install Tag Manager to use Analytics. First, you need to create an account. Once that is done, you will have to set up a container. A container is something that contains all of the macros, rules, and tags for your website. Give your container a name, and it will be associated with Web, iOS, Android, or AMP.
Once it is done, you will need to enter the installation code snippet given by the container to the back end of your website.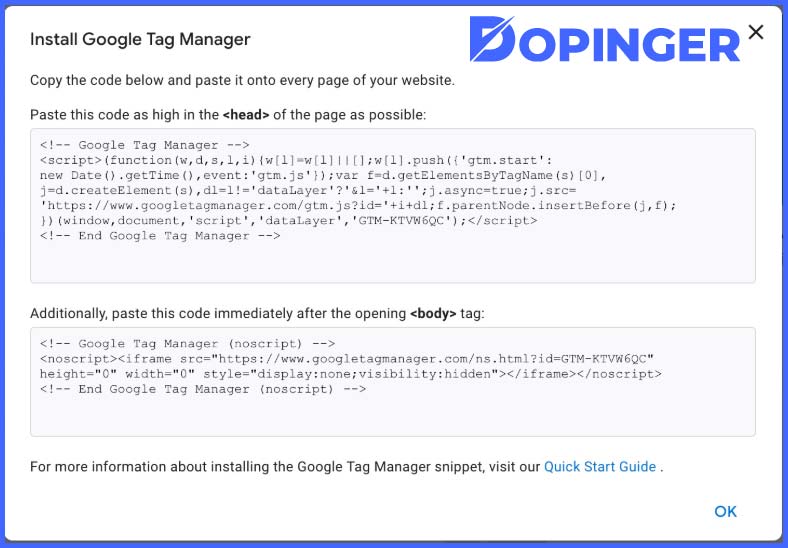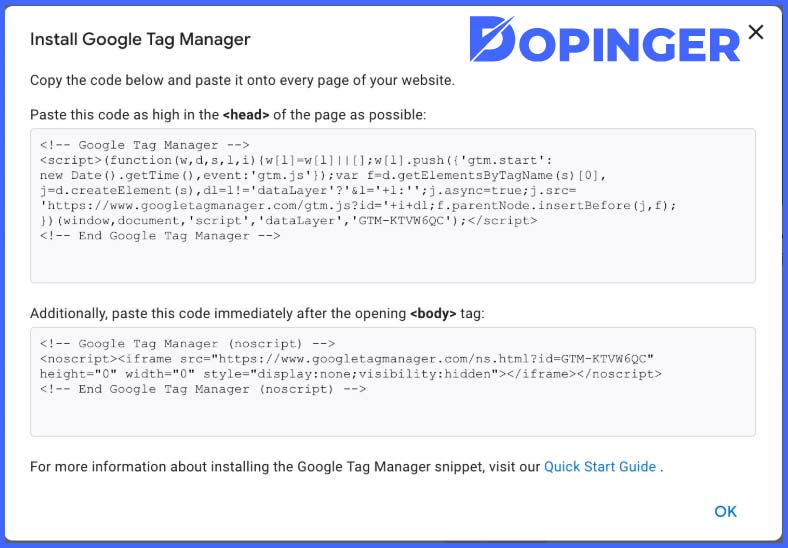 Copy and paste the two snippets of code onto every page of your website. You can paste it either on the header or the footer file on your website. If you're adding the tracking code on the header file, make sure it is before the </head> tag. If you're adding to the footer file, make sure it is before the </html> tag.
How to Add Google Analytics to WordPress?
If you are using WordPress, it is quite simple to connect it to Google Analytics. You just need to paste the two pieces of code into your WordPress theme. To make it easier, you can install Insert Headers and Footers plugin for WordPress. This way you can add any script to the header and footer of your website, and you will only need to copy and paste the code once.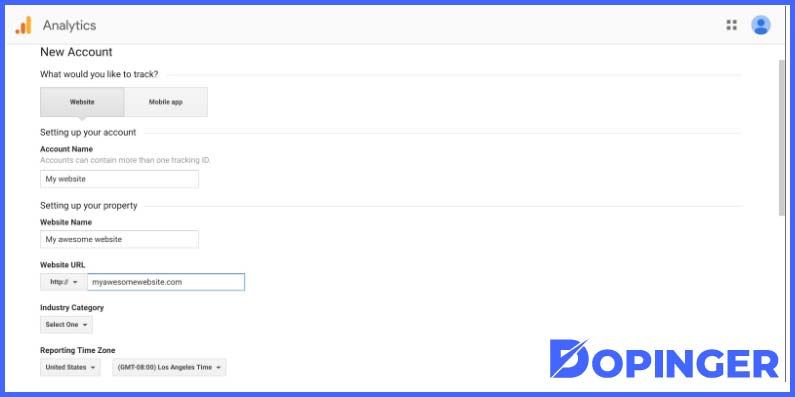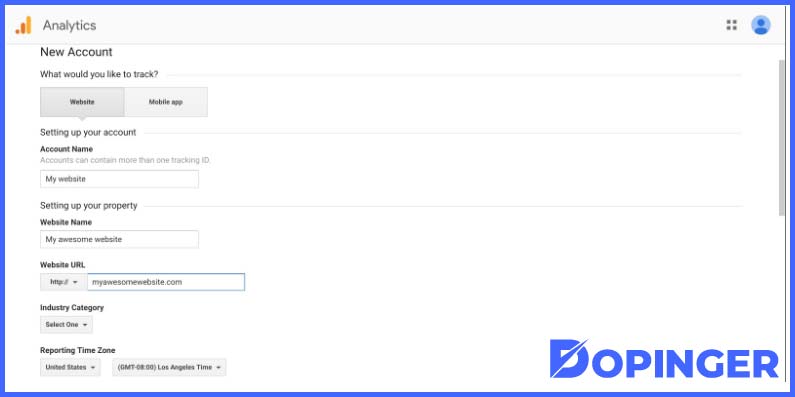 Create a Google Analytics Account
After creating a Tag Manager account, you need to create a Google Analytics Account. Here are the steps to create an account for Analytics:
When you are signing up, enter your account name, website name, and the URL of your website.
Select an Industry Category and time zone for your website.
Get your tracking ID by agreeing to the Terms and Services.
How to set up Tag Manager with Analytics:
Go to the dashboard on Tag Manager and click on the Add a new tag button.
You will see two options. Tag Configuration and Triggering. Tag Configuration is where the data collected by the tag will go, and Triggering is what type of data you want to collect.
Click on Tag Configuration and select the type of tag you want to create.
Select 'Universal Analytics' to create a tag for Google Analytics.
Choose the type of data you want to track and go to Google Analytics Setting.
Select 'New Variable' from the drop-down menu.
Enter your Google Analytics tracking ID.
Then go to Triggering option to select the data you want to send to Analytics.
When choosing a trigger, click on the All pages option to send data from all your web pages.
Lastly, click on save, and you will have successfully set up Tag Manager with Google Analytics.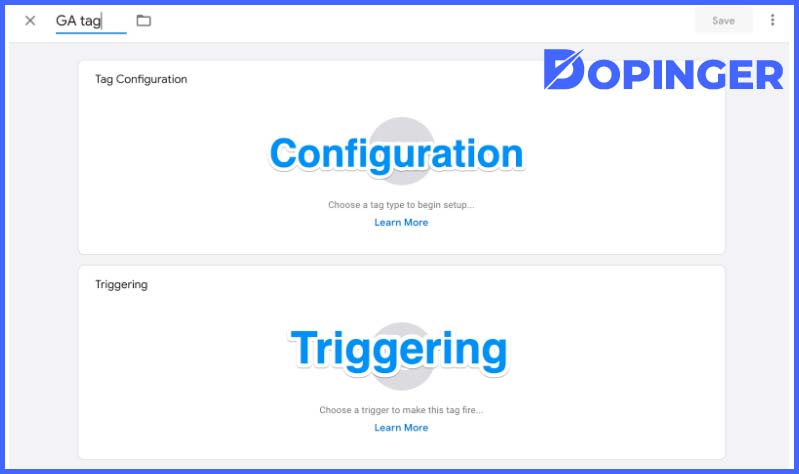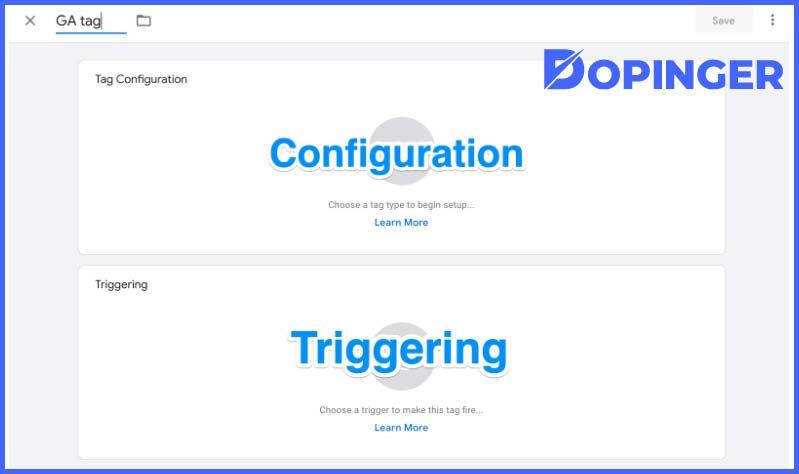 How to Use Google Analytics?
Now that you have set up your pages with Google Analytics let's see how to use it effectively. First thing you need to do is set up goals for your business. This way, you can let Google Analytics know your KPIs. To set up goals, follow the steps below:
Click on the Admin button from the bottom left corner of the main page.
Then click on the Goals button from the right side of the page.
Select '+New Goal' and add Goal types such as destination, duration, pages/screens by session, and event.
Once you have adjusted your goal, save it, and Google Analytics will start to track it.
It is possible to analyze insights in every manner. You can narrow your reports down to real-time, audience, acquisition, behavior, conversions, and you can even create custom reports for yourself.
However, let's take a look at what kind of information Google Analytics offers on its main page.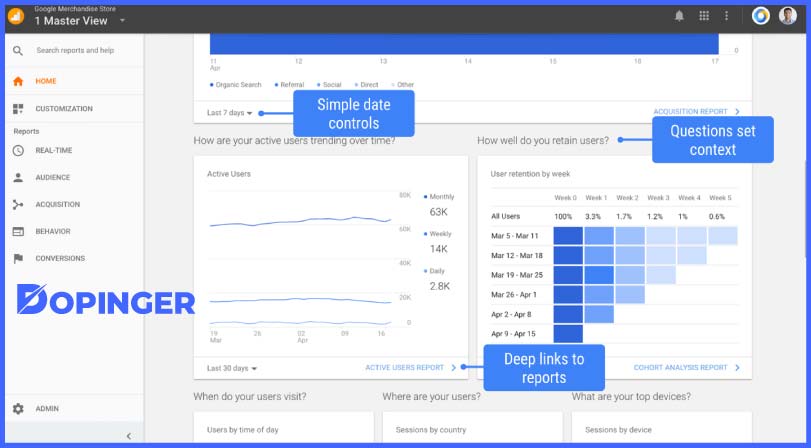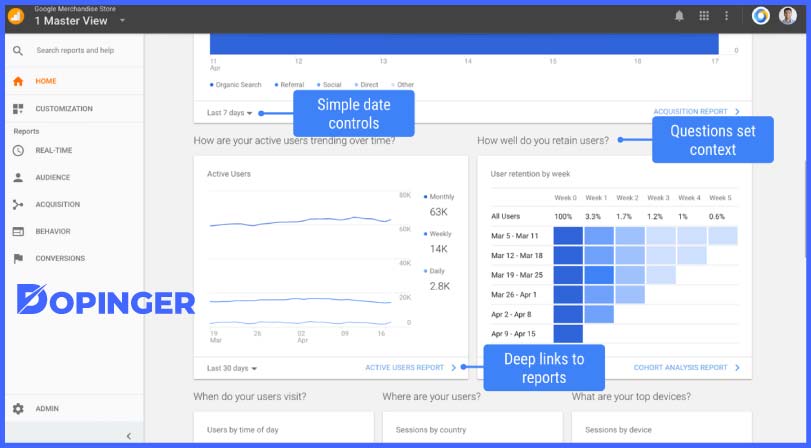 Statistics About Users
Here it shows the user number your website has and the percentage of its rise or fall. It also shows the income, conversion rate, and sessions. You can see the real-time user number and the most effective pages as well.
You can see the traffic channels, sources, and referrals through dates. It will show a world map that shows the sessions according to the countries and the dates and times your users visiting the website. You can see your most visited pages, the tendency of your most effective users, and which are the best performing devices (mobile, desktop, tablet) for your website.
Statistics About Your Goals
Here you can find your user retention rates by dates. You can adjust it to show the last 7 days, last 3 weeks, last 6 weeks, and the last 3 months. It is possible to see the cohort analysis report as well.
Another report about your goals is that your performance according to your goals. Here it is possible to see the number of achieved goals, the goal value, and the goad conversion rate. Again you can adjust it to show today, yesterday, last 7 days, last 28 days, last 90 days, last 30 days, last 60 days, and the last 90 days. If you want, you can set up a custom period for this report.
Your Best Selling Products
Here you can find your best selling products. It shows the name of the product, the income you get from that product and unique purchases. You can adjust the period just like other reports as well. From here, it is possible to see the Ecommerce Overview if you are running an e-commerce website.
Google Ads Campaigns Performances
Here you can find a chart that shows your best campaigns, clicks, cost, and Google Ads income.
How to Connect Google Ads to Analytics?
Speaking of Google Ads. Here is how to connect it to your Analytics account:
Click on the gear icon to go to the Admin page.
Select Google Ads Linking in the Property Column.
Click on 'New Link Group.'
Select the Google Ads accounts you want to link.
Then click on 'Continue.'
Lastly, click on 'Link accounts.'
Now you have successfully linked Google Ads to Analytics. It is quite simple as you can see.
FAQs
Is Google Analytics free to use?
The standard version of Google Analytics is free, however, the premium version called 'Google Analytics 360' costs $150 per year. Of course, the premium offers a wider range of insights.
Is Google Analytics Certification worth it?
Of course, you will learn details of Google Analytics and how to interpret the statistics you will see there. It is also a useful asset for job interviews.
What can be tracked with Google Analytics?
Google Analytics tracks many data for you to interpret and come up with better marketing strategies. It simply includes acquisition, behavior, and conversion data.
Conclusion
We have answered the question of what is Google Analytics. We touched upon some of the key points of Google Analytics for installing and connecting it to your website. Hope this article has been helpful for you and answered what Google Analytics is.
If you want to learn more about Google products, visit our other articles about it. You might be interested in 'What is Google Search Console.'