Let's say you are in the business of online marketing or have an idea of new entrepreneurship or even your own business. Especially when you are in advertising or marketing, basically, when you need to sell people's ideas, you need to deal with a lot of data to prove your point. In some sectors, the data can get overwhelming and hard to visualize. Here comes Google Data Studio to your rescue.
Data visualization is already hard enough, even with small amounts of data. Any type of complex data you have, this little tool called Google Data will help you visualize it in any graphics, diagram, or whatever you have in mind. Like any other Google tool, it's not so easy to figure out at first, but it's worth it. To put it very simply, it's a hyper-improved version of the Google Analytics dashboard. It's s much more than that, obviously, and it lets you in a new way of customizable, easy to read, and beautiful reporting. Let's get into it and try to get the basics of it.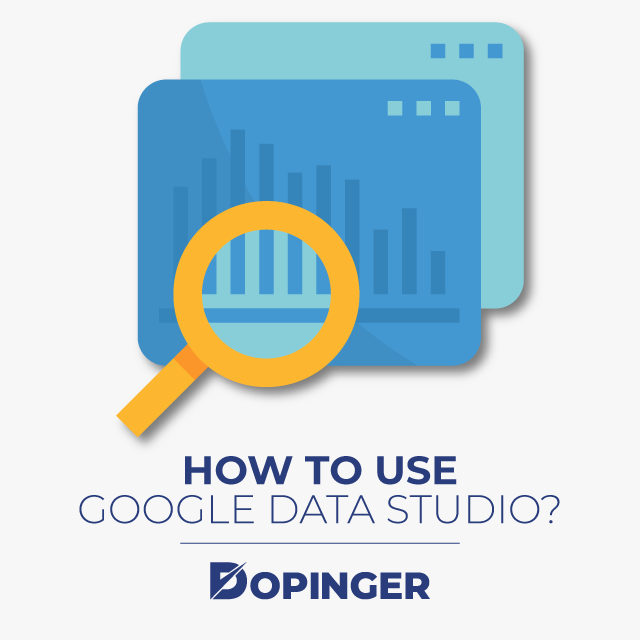 How to Use Google Data Studio?
There is not much to explain if you are familiar with the dashboard and the features of the tool. Here is a short step-by-step guide to making your first report:
Open your account on data.studio.google.com
Get used to the dashboard and discover it a little bit.
Choose and connect your data source.
Create a report.
Throw in some charts.
Add title and captions.
Customize your format.
Share and present the final result.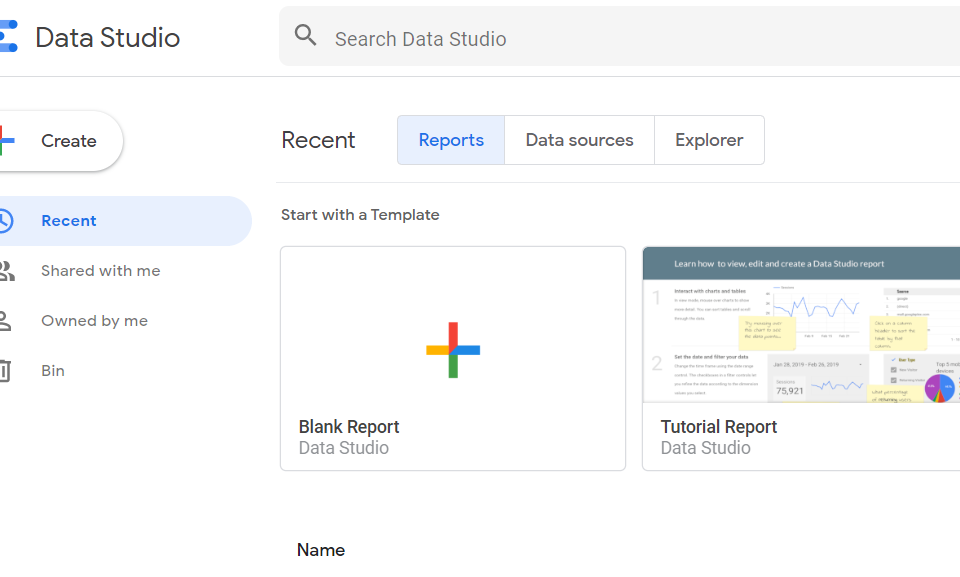 This might seem like an easy data studio tutorial, but the trick is not creating the report, Google Studio offers so much customization, features, and widgets that you can create such complex figures and statistics into very simple, easy to share reports for your business decisions and ideas, once you get to know it.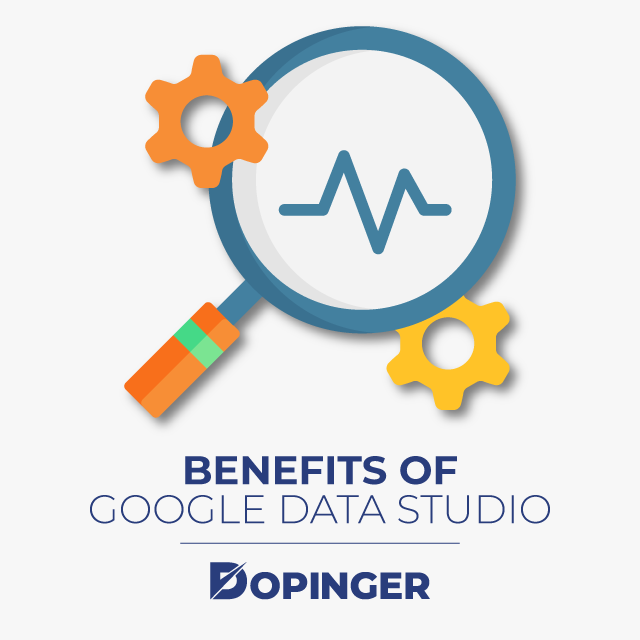 Benefits of Google Data Studio
We have already listed some of the advantages that come with using Data Studio, but if we were to go in a little bit deeper, there are countless more benefits of using it. First of all, the variety of data sources from Google Ads to YouTube and more, including Google-owned other tools. The interactive dashboard brings in simplicity and your creativity together, making your reports unique and keeping it understandable.
This little helper lets you turn your data into custom reports and build interactive presentations. A few of the features I would like to talk about is, for example, the dynamic controls. This lets viewers see the data in each kind of dimension and date range selector, without you having to update the data.

One last thing that I can not leave without mentioning is that you can make changes in real-time, even while sharing the report with others.

Google Studio FAQs
What is the best way to learn Google Data Studio?
Google offers you free Data Studio tutorials and videos; you can find it from the help menu.
Can I share my reports on social media?
Yes, this tool also lets you share your reports on social media pages; with a simple step you can embed your reports from the platform.
Is there a limit of widgets that I can use?
Absolutely not, you can use as many widgets from pie charts to heat graphs using demographics as you like.
Concluding Google Data Studio
With this short article, we tried to introduce you to Google Data Studio. This is barely a guide to use it, but it's definitely a start. If you liked this article, please check out our other articles about Google. You may also like Google Analytics.