Google is a popular search engine that has been successful since it was released. It is used by more than 4.5 billion people in the world. It is one of the most preferred search engines ever. That is why Google has an enormous budged to develop itself. Along with the search engine, Google offers other software programs such as Analytics, Search Console and such. Google Discover is one of them. So what is Google Discover?
In 2017, Google launched a new service called 'Google Feed.' Google Feed offered relevant content to its users according to the previous searches they made. The success of this service grew dramatically in 2017, and it became one of the most used features of Google with more than 800 million people.
When Google saw that the Feed feature is a promising one, they decided to develop this feature a little in the next year and gave it a new name; Google Discover.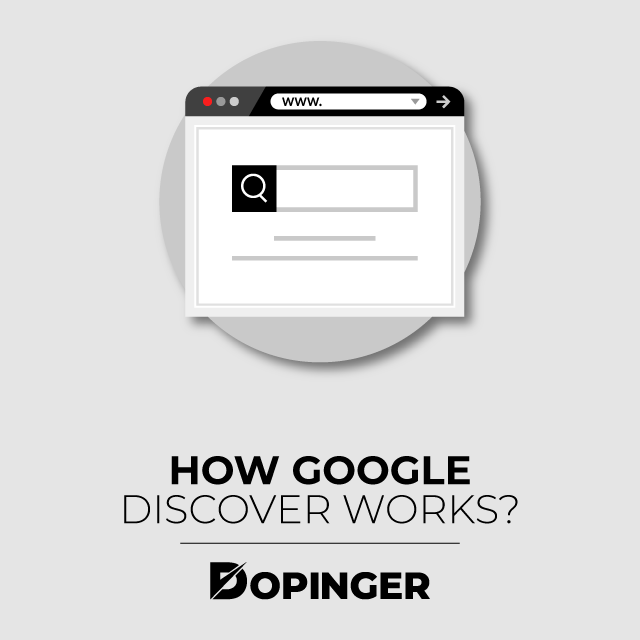 How Google Discover Works?
Google Discover is a feature for mobile users. It offers relevant content to the users according to their previous searches in the Google Application.
The structure is similar to the normal Google page. There is a search bar at the top of the page. You can use the microphone search as well. Under the search bar, you can find the weather cast for your location. Under the weathercast, there is the discover feed. Here you can discover articles, products, services and many things related to your searches.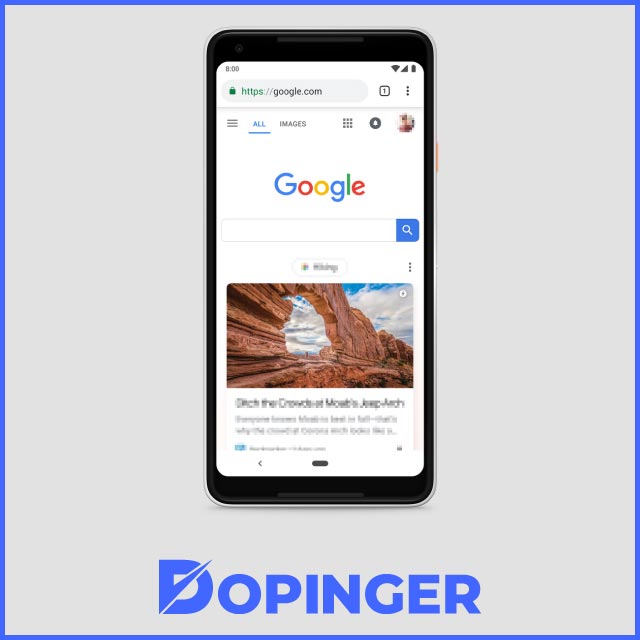 The content you can find on Google Discover does not have to be up to date. Yet, it offers breaking news in your feed as well. You also have the option to customize the discover feed for yourself from settings. There is a Collection page for you to save your desired documents such as links and images. It is possible to see your downloaded content here.
How Do You Optimize for Google Discover?
Google Discover is something like the social media feed of Google. Unlike a search engine, the content shown here is not a part of search results. That is why having an SEO strategy and including relevant keywords will not be effective here.
So, how can you rank high on Google Discover? Instead of search basis, people's personal interests play an important role in Google Discover. You need to increase your website's interactions to be featured in this platform. That is why you should promote your website in the best way to attract interactions and take place in the discovery feed.
Long story short, it is pretty difficult to optimize a website for Google Discover all the way from the beginning. You have a better chance if you already have a successful website and have a lot of traffic. Yet there are still some things you can do to get your website in the discover feed.
How Can You Increase Your Chances of Being Featured?
Although Google Discover does not support classical SEO strategies to stand out your website, there are some crucial points that you need to apply for your website to take part in Google Discover. So, let's take a look at some of the key points to be successful in Google Discover.
A Mobile-Friendly Website
Since Google Discover is a feature for mobile devices, you need to have a mobile-friendly website to take part in this platform. Accelerated Mobile Pages (AMP) are a great way to optimize your website for mobile. They allow fast loading and full-screen user experiences, that is why it is a good way to rank higher in the discovery feed.
Create Quality Content
The discovery feed is all about personal interests. This includes hobbies, sports, and entertaining content. That is why creating quality content is a key point for this platform.
Include topics that would attract the attention of your audience. The discover feed has a similar principle as a social media feed. The major difference is that users cannot like, comment, and share posts like in social media. However, you should consider making content similar to the ones in social media; entertaining and easy to read.
Use Images and Videos
When Google announced its new feature, they mentioned that users would see more images and visual content in the Discover feed. This might be a hint for website owners that are thinking to get their websites in the discovery feed.
When users scroll through the feed, there is no website without a featured image. So, be sure to feature at least one image for your website to be seen on the feed. Same thing can be said for videos as well.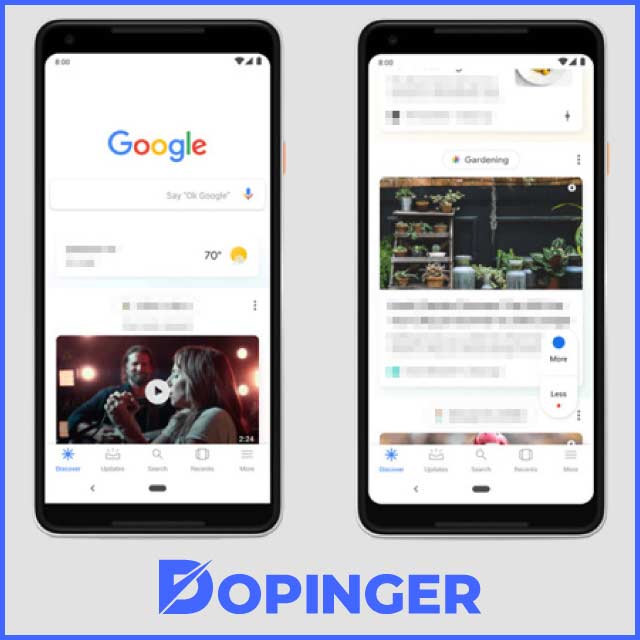 Note: If you are using Google Search Console, you can see reports from Google Discover as well. These reports will work as a feedback for you, and you can make changes according to them.
FAQs
How can I turn off Google Discover?
Once you open the Google app, go to Settings and tap on General. Then turn off Discover from its switch.
Is Google Discover free?
Yes, it is completely free and available in Google's mobile app.
Is Google Discover available only in the US?
Google Discover is available in multiple countries. It is also available in many languages as well.
Conclusion
We have touched upon what is Google Discover. Formerly known as Google Feed, Discover is a feature of Google where you can see content related to your previous searches. It has a similar algorithm like a social media platform; however, you can't like, comment, and share posts.
If you want to learn more about SEO and Google's programs and features, please read our other articles as well. You might be interested in how to write an SEO friendly article.