Throughout recent years Google has developed itself big time. Today, Google offers many services and products. When Google saw the potential of the commerce in their search engine, they have started to create systems and applications related to do commerce in their search engine. Google My Business (GMB) is one of those services. In this article, we are going to answer the question of; what is Gooogle My Business?
If you are using Google Maps, you probably know what Google My Business is, but there is a high chance that you didn't know what it was called. Whenever you search for a business on Google Maps, you get to see multiple alternative businesses around your area. When you click on one of them, you can see the details of that business. That page you see is called Google My Business.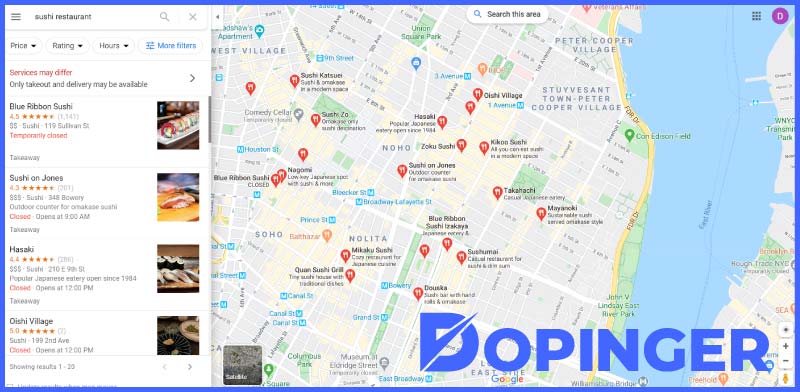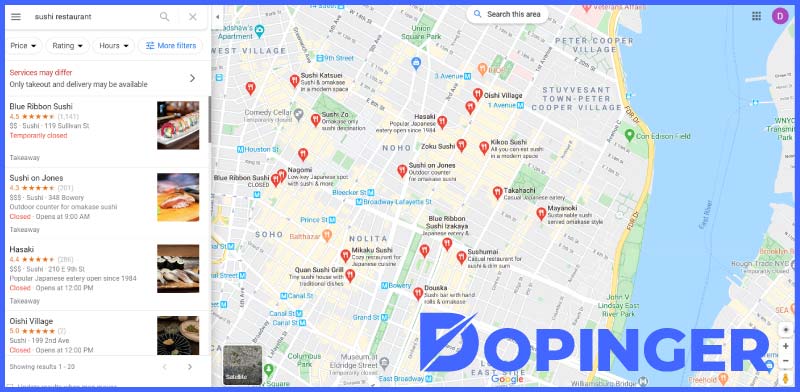 Of course, GMB is not only used in Google Maps. You can see the same business pages on the Google search engine page results as well. If you search for a business, for example, Chinese restaurant, you will see the nearest Chinese restaurants to your location, including their locations on the map.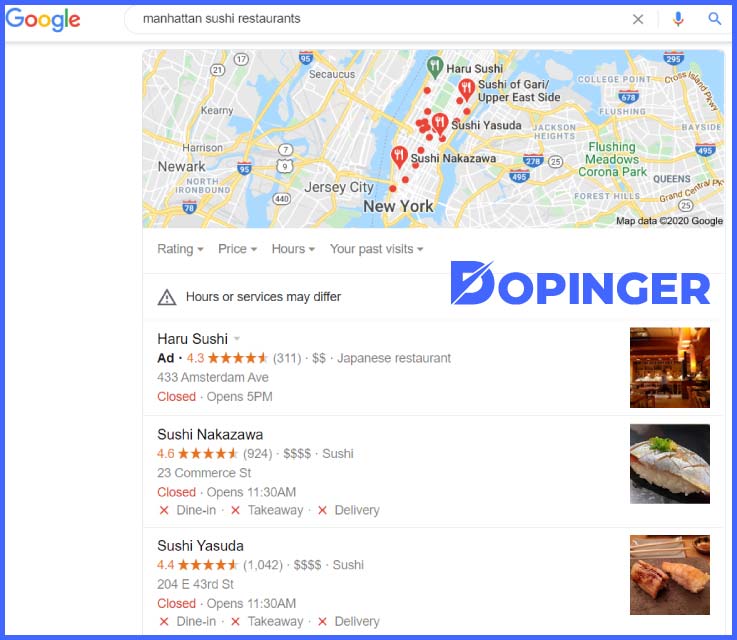 Google My Business is a free tool that every business owner can use. It lets you introduce your business on Google Maps and SERPs. The details on your business page is up to you. Another good thing about this tool is that people can interact with your business from GMB. People can comment and rate your business. That is why you can consider this tool as a good way to get feedback.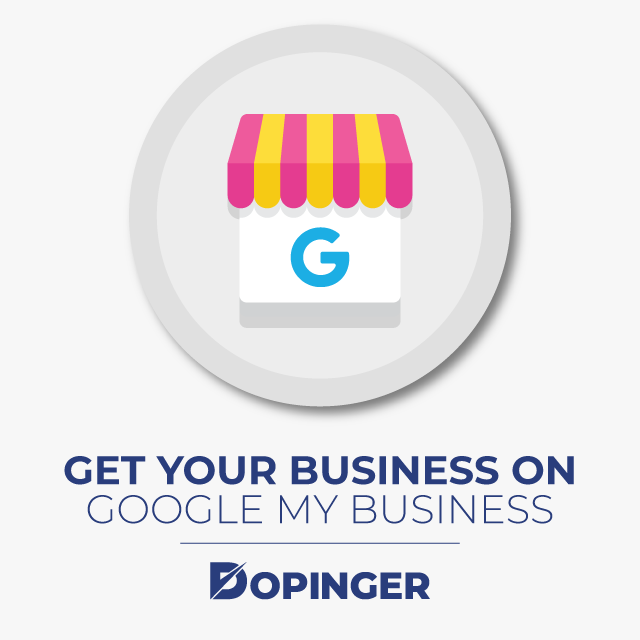 How to Get Your Business on Google My Business
If you own a business, having a GMB account will help you to increase the awareness of your business, and also it will help the people who are trying to find it. Now, let's take a look at how to get your business on Google.
How to Get an Account
The first thing you should do to get your business on Google is to set up an account for Google My Business. Here are the steps to create an account:
Add your business information. You can start by adding the name, address, phone number, work hours, and industry type.
You can also add photos of your business, or some of your products.
Verify your business via 1-mail, phone, or Google Search Console. If you verify with phone or e-mail, Google will send you a verification code.
Once you receive the verification code, enter it on your My Business account, then you will successfully add your business on Google.
If you have more than one place, you have to click on the 'Chain' feature to verify for multiple addresses. You have to fill the verification information with the following information:
Business name.
Country or countries your business operates.
Names of all the contacts who have access to Google My Business in your company.
Contact phone number.
E-mail address of the business manager (someone who can verify other representatives of the business)
E-mail address of the Google Account Manager.
Note: Even if your business does not have an address, you can still use My Business.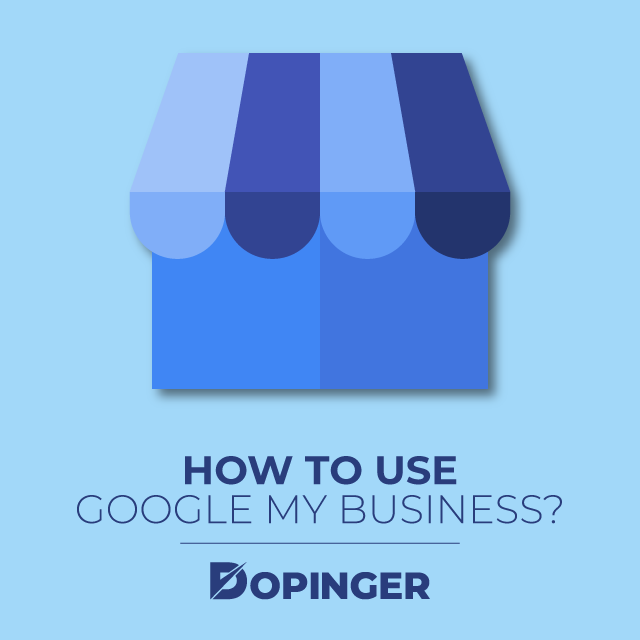 How to Use Google My Business?
You can use My Business via a web browser or the mobile application. However, there are some differences between them. You can only make changes about your listings and transferring the ownership from the web browser.
If your business is operating in multiple locations (as a chain) you can still use this tool to optimize your business without having multiple accounts. There is something called GMB listing for multiple addresses. Like any GMB users, your GMB listings appear in the Google SERPs and Google Maps.
Once you have created an account successfully, you have to use this account to improve your business. If you change your address, working hours, etc. you have to update the GMB as soon as possible. There are many occasions that people are wrongfully directed to an ex-spot.
Review management is also crucial in GMB. You can answer comments and review your rates through this tool. If you don't have time to do it, you may hire a social media manager to do it for you. When people search for your business and see that you are active and responding to the customers, it will be very beneficial for your business.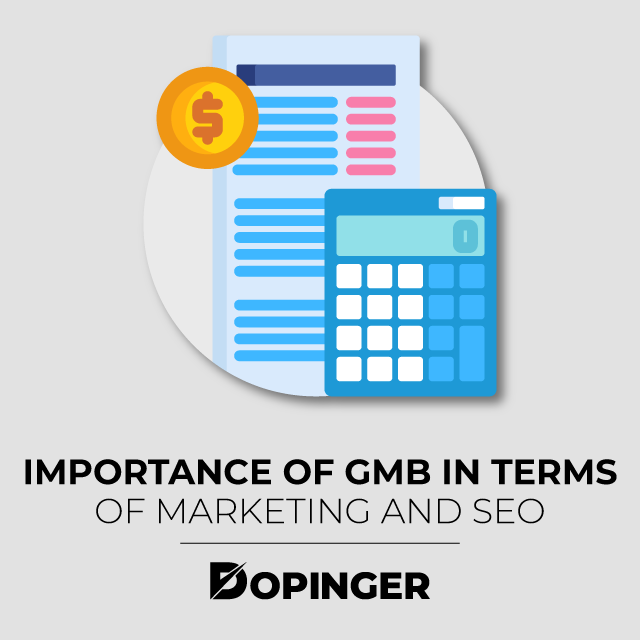 Importance of GMB In Terms of Marketing and SEO
If you want your business to show up on Google Maps and SERPs, you have to optimize the right way to do that. For example, when someone searches for a carwash, they can see multiple options around their location. How does it happen? By being active enough to qualify for local listings. If you use GMB and interact with your customers during your work hours, you will have a higher chance of being shown on the local listings.
The rules of SEO apply here, as well. If you create a business profile with the right keywords and original content that can actually help your potential customers, your business is one step ahead of all others near your area. So, to have a name in the local market, it is better to pay attention to your GMB profile.
FAQs
What is the difference between Google My Business, Google Listings, and Google Places?
All of these platforms are a part of Google My Business now. So there is no difference between them. Google My Business used to be called Google Local and Google Places, yet it is the same tool.
Can you have more than one GMB Listing?
If your business operates in multiple addresses like a chain business, you can create multiple listings. Yet, you cannot create multiple listings for one location. It would be seen as spam by Google.
Why can't I see my business on Google?
The main reason for this is your business is lacking location authority. You have to be close or at the exact spot where your business is to get location authority from Google.
Conclusion
We have covered the answer to the question: what is Google My Business. We have mentioned the features of GMB and why it is crucial for businesses. In this article, we have also touched upon how to get your business on GMB by creating an account, and how to use GMB after you have created your account.
If you want to learn more about Google and its products, please check out our latest articles about it. You may be interested in what is local SEO.