Instagram was originally developed for iPhone in October 2010 by Kevin Systrom and Mike Krieger. The application was later made available for Android devices in 2012. So, have you ever wondered what is Instagram that we spend hours every day? Instagram, which was introduced as an application for sharing photos and videos, became very popular with its high-quality filters and social networking features. Instagram started to be used frequently, gaining popularity among users with its launch in 2010. The application was loved by iOS users in the beginning. On this interest, it took its place in the Google Play Store to make available for Android-based smart device owners in 2012. The application, which has been in use for about 10 years since its launch, is among the most popular applications in the world.
Since its launch, the number of Instagram users has reached 10 million in a year. In these years, Instagram could only be downloaded from the app store. According to research conducted in 2017, nearly 700 million users started using the Instagram app. To answer the question of what is Instagram, a very long article must be written. This is because Instagram has been reached the top among all social media platforms. Instagram has become so popular that; Currently, half a billion people, mostly young people, are actively using Instagram. Also, 80 million photos are sharing in a day, 3 and a half billion likes are making. Most importantly, these values are rising rapidly. The market value of Instagram is over 10 billion dollars.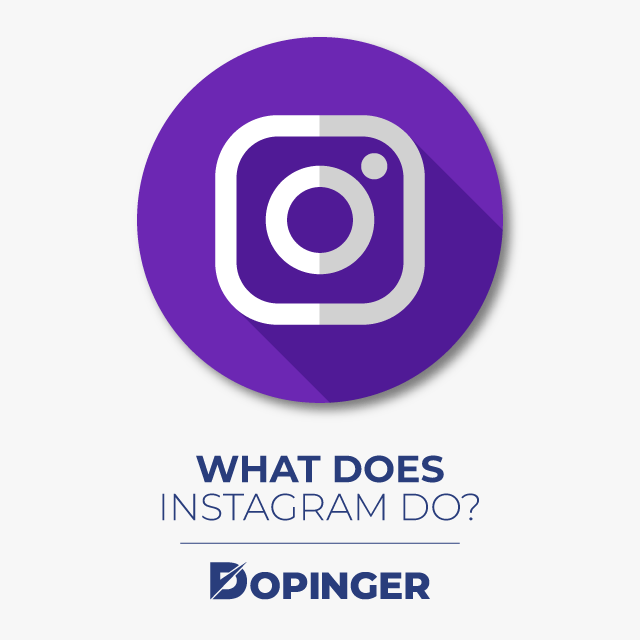 What Does Instagram Do?
Instagram allows its users to upload photos and short videos with various effects. Users may also share location on the photos or videos they post, depending on their choice. Users may include their own posts in many posts combined under the same tag by adding a hashtag to their shares. Thus, users may promote their Instagram account to many people. You may see the profiles of many different users in the "Discovery" tab, and also you may frequently encounter the most followed topics İn this section. "Direct message" allows you private messaging with other users. With this feature, you can communicate with other users and send them private messages. With the stories feature, you can share photos and videos that will appear for 24 hours. In Instagram stories, posts can only be shared via the mobile app. Instagram also allows all users to broadcast live. You may include your friends while streaming live.
Many users who download the mobile app wonder the answer to the question of "What is Instagram." So this may be an answer to this question. But there is one more answer to this question. If you ask a question about what is Instagram, you might hear this in response:
Before the digital world, the technology world was proud of instant cameras. The second part of Instagram's name, gram, comes from telegram. The telegram was also a form of sending. When we look at the phrase Instant Telegram, it means instant (photo) sending. This is how the name Instagram was born.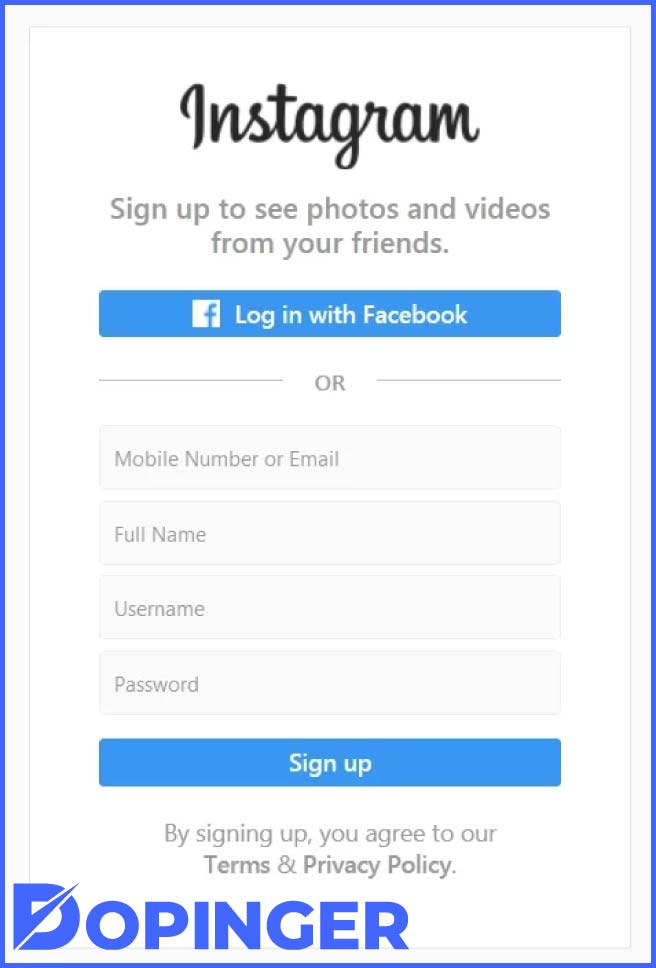 How to Sign Up For Instagram?
To register to the Instagram App from Android devices:
After the application is opened, Instagram login and Instagram register options will appear on the screen. From these options, tap "Sign up with e-mail" or "phone number." You may also register with your Facebook account.
If you register by phone or e-mail, you will receive a confirmation code in your mailbox. After filling in the required information, tap on the "Next."
After completing the necessary procedures, set a suitable username and password to create an account. Your password should not consist of consecutive numbers or letters.
After specifying a password and username, you can make a profile picture you want with the edit profile option. You may also fill in the biography section according to your wishes.
Click or tap on the "Next" button that will appear after this process.
This is how to sign up for Instagram from your Android device. To sign up for Instagram via an iOS device:
After accessing the application, tap the "Create New Account" option that appears on the screen.
Then, choose the phone or e-mail option from the options that will appear on the screen and fill in the necessary information. You may also connect via Facebook according to your wishes.
If you register by phone or e-mail, you will receive a confirmation code. After filling in the required information, tap or click on the "Next" button.
Set a suitable username and password to create an account. Then, fill in your required profile information.
After completing this process, tap the "Next" button.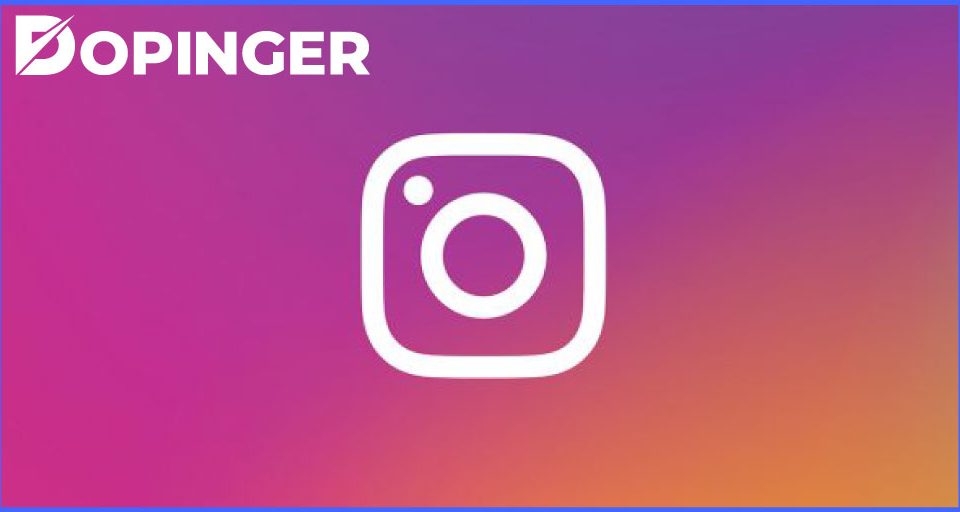 How Does Instagram Work?
We have answered the question of what Instagram is. Now we may explain how Instagram works. To download the Instagram application, you must first have a smartphone. You cannot create an Instagram account from your computer. During registration, you must also read and approve the terms of service of the Instagram application. As we mentioned in our article, you can use Instagram after your registration on the Instagram application.
The "House" sign is in the lower-left corner of your screen. When you tap the "House" sign, the shares of the people you have added to the friends' list appear as a timeline. The magnifying glass button next to the house sign at the bottom is called the "Explore" tab. The posts here are of worldwide interest. These posts may also be attractive to you. As Instagram learns your interests, it includes posts based on your interests in this section. You may follow the Instagram accounts you like. If you type your friends' usernames in the search section at the top of this page, you can find and follow them. You can upload your posts to the platform with the plus button in the middle at the bottom of the screen. You will be able to organize your posts with various effects of the application.
With the balloon with a heart inside, you can see the likes and comments of the photos you post. With the settings button in the upper right corner, there are arrangements such as which social media accounts you can share your posts with.
As you can see, using Instagram is quite simple. So, now you might ask that: Is Instagram free? Yes, it is free. Instagram is a social media platform that allows users to share their posts for free.
FAQs About Instagram And How to Use It?
Can I keep my Instagram stories on my profile longer?
You can make the stories you shared on Instagram permanent on your profile with the highlight option.
Can everyone see the posts I posted on my Instagram account?
If your Instagram profile is not private, anyone who visits your profile page can view your posts. If your Instagram profile is private, only those who follow you can view your posts.
Can I remove someone from my Instagram followers?
First, go to your profile page and tap the "Followers" section at the top of the screen. Then, tap "Remove" to the right of the follower you want to remove and tap remove again to confirm.
Will my account be closed if I do not log in to my Instagram account for a long time?
Your Instagram account will never close unless you temporarily deactivate it or delete it permanently.
What if Instagram community guidelines are broken?
If Instagram's community guidelines are violated, the account breaking the rules will receive a warning. If the same account, despite being warned, continues to violate Instagram's community guidelines persistently, that account will be closed.
A Brief Overview of What Instagram Is
In our article, we tried to give a clear answer to the question of What is Instagram. Instagram is a social media application established in 2010 for iOS-based mobile devices. As a result of the great interest in the application, it was made available for Android-based mobile devices in 2012. Instagram has become the most popular social media application by rapidly increasing the number of users since its establishment. To use the Instagram application, you must first register on Instagram by following some steps. The Instagram application is extremely simple to use, as you can see in the section "How Does Instagram Work."