International SEO is a process that allows you to attract (increasingly qualified) traffic to your website. And consequently, increase the recognition and positioning of your brand to generate qualified leads from search engines from different countries in the world.
Suppose the architects, designers, or contract professionals who visit your website speak multiple languages and come from multiple countries. In that case, it is appropriate to make some changes to your website to offer them a better and personalized experience by intercepting their searches with international SEO activity.
It's like geotargeting, except you optimize your website for different countries and different languages.
How to Make Your Website International?
In order to make your website international, you will have some key points to take into your to-do list. Below we listed what is needed to perform to make your website International.
Start With the Search Engines
The first step is to research the country market's potential regarding the business you deal with so that you can define your priorities and set your goals.
Here are some questions you need to ask yourself:
Where do the users who land on the website through organic search come from? 
What language do they use?
Are you able to understand what trend your company site's visibility will follow in the target countries?
Which keywords and which pages have proved effective to be reached by the research of the main international markets?
What is CTR of organic search deriving from each of these markets?
What is the conversion rate; and what actions do users of each of the international markets usually perform on your website?
With these questions asked, you need to know where to look for the answers.
Using the Google Analytics "Geo", "Audience", and "Search Query" report; you will be able to partially find the answers you are looking for and identify the most important international and linguistic markets. With the relative behavior trends of those who visit your site; you can decide where to start to lay the foundations for your international SEO.
The data you get from this analysis may show you that your website has little visibility and minimal organic search traffic.
This does not mean that you cannot consider these markets for a potential internationalization of your site. It simply means that you just need a little more time and resources to gain more visibility in the search.
Search by Keywords
Have you identified which are the most relevant potential foreign markets and the main countries to consider for your targeting?
To do this, you need to carry out a keyword search, which will help you recognize:
The relevant keywords and phrases that international audiences use as queries to find your business
The volume of these queries in the organic search by country
What is your current ranking for these keywords
Start by basing yourself on the keywords you have identified with Google Analytics. Complete it using tools such as Google Keyword Planner if the target country has Google as its reference search engine. Otherwise, look for the one used by your target market. (e.g., in Russia it is Yandex).
By selecting your country and language; these tools show you the most relevant keywords and provide you with organic search volume statistics and search engine trends.
To use the tools most effectively, you will need support for the native language of the target countries to search for keywords correctly. Even if it is the same language but localized in different countries.
One of the most popular supports is Market Finder by Google; but the idiomatic accuracy of this tool refers to Google's automatic translator. Therefore, rather than online linguistic support, we recommend that you rely on a native speaker.
Another fundamental action to take is to check the competitiveness level of the keywords found. Moz's Keyword Explorer shows you the popularity and relevance for each keyword entered.
Additionally, you can check your keyword rankings for target markets through ranking tools such as AuthorityLabs and Advanced Web Ranking.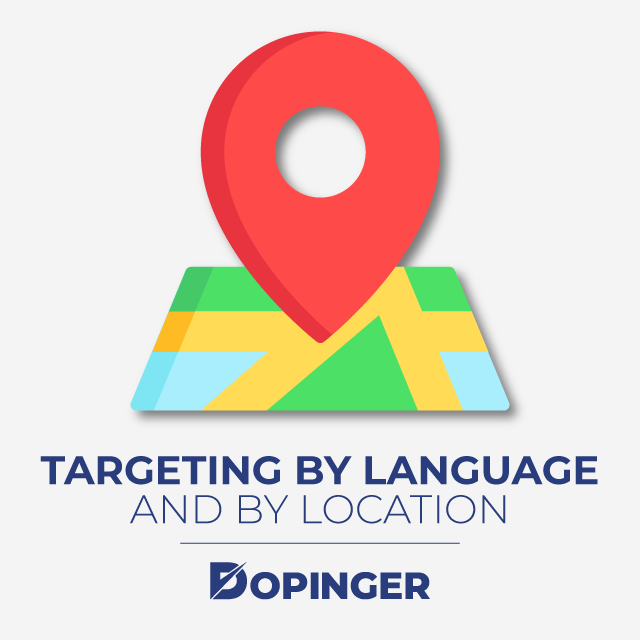 Targeting by Language and by Location
To understand the mechanism, let's put it simply.
If you consider location a relevant factor for your operations and see enough traffic and conversions from each target country, choose your target by location. If not, choose it by language.
This gives us the first idea of how to go about understanding which type of targeting is best suited to your market. Targeting is essential to target the countries identified through the methods analyzed previously.
Let's see what the differences and the utilities of three targeting tools are:
Location Targeting is specific to the destination country with an international URL
Language targeting determines which languages your pages should be translated into
Language content, essential for target users
You may need to use just one of these three methods. If, for example, your company produces furniture accessories for countries with a strong Spanish influence, location targeting penalizes you here. In contrast, language targeting allows you to understand all the countries where Spanish is spoken.
What URL Structures Can Be Used to Make an International Website:
Top-level domain with the ccTLD country code. This is the ideal structure for country targeting, although it requires more effort to grow your popularity from scratch. The ccTLD code consists of two letters and indicates the country in which a website is registered, eg., www.example.es. Google treats some ccTLDs as gTLDs (Generic Top Level Domains); in which a URL parameter is added to the main domain for the selected language, eg., www.example.com/?lang=es-es. For languages ​​such as English in which we have two versions; one American and one English, if we select American English, this extension becomes www.example.com/?lang=en-us.
Subdomain, where the content is placed in a separate domain. This structure meets the need not to add additional levels of depth to the Web structure. Being viewed by search engines as independent entities, it may require more effort to gain popularity, eg., es.example.com.
Subdirectory linked to the main domain. Starting with this structure is your best bet if you already have a gTLD, as they inherit its popularity, eg., www.example.com/es.
Completely different domain, in which the content is placed in a domain other than the main one, eg., www.examplesiteinspanish.com.
For location targeting, you can rely on both the ccTLD and the subdirectory & subdomain.
For language targeting, you can opt for the subdirectory if you don't have a high volume of content. Your resources are small, as it will be easier to consolidate popularity as a single entity within the domain.
A subdomain is the best alternative for language marketing if you want to index your content without altering your website's structure.
Examples of Websites That Use Location Targeting:
ccTLD: Amazon
Subdirectory: Spotify
Subdomain: AliExpress
Examples of Websites That Use Language Targeting:
Subdirectory: Skype
Subdomain: WordPress
ccTLDs, Subdomains, Subdirectories: Pros and Cons
We have defined what ccTLDs, subdomains, and subdirectories are. Now it's time to list their pros and cons individually.
ccTLD (www.example.es)
A country code top-level domain is a top-level domain used for a country with a country code.
PRO:
It offers a more precise signal to search engines.
It is the easiest way to increase your local rank.
CON:
Expensive to maintain.
Each website has a separate domain authority.
Subdomains (es.example.com)
A subdomain is a domain that is a part of another domain.
PRO:
CON:
It offers a weaker signal to search engines.
It can dilute the domain authority.
Users prefer local browsing.
Subdirectory (www.example.com/es)
A directory contained inside another directory.
PRO:
Cheaper than ccTLD.
It has an established domain authority.
CON:
It offers a weaker signal to search engines.
Users prefer local browsing.
As of 2018, international SEO consultants recommend using subdirectories. Google does not treat it as a separate site; and very importantly, it uses the domain name to advance the website ranking.
For language targeting, the company in our example will use the following hreflang, to tell Google that there is a Spanish version of the content:
<link rel = "alternate" href = "http://www.example.com/es" hreflang = "es-es" />
Some Additional Tips for International SEO
All parts of the website must be in the target language.
Don't rely on machine translations, as they aren't good enough yet.
Suggest the site with the alternative language, but do not automatically redirect users based on their location. They could be an ex-pat, a foreign language learner, or another.
Do not use cookies or scripts to show page options in different languages. Besides it may not be visible to users, search engines cannot crawl that type of dynamic content.
Another important recommendation is: pay attention to the culture of the target language.
Having particular attention and deepening the culture of the places that interest your business will help you avoid the very unpleasant stumbling block of misunderstanding, as the famous story of a clash between Dolce and Gabbana and China teaches.
In the past, a company needed 10-15 years of success in their country before taking the plunge to become international.
Today, however, thanks to technology, a company's growth processes are increasingly exponential, so much so that companies become international within just one year of activity.
In the process of internationalization, the simple translation is only one step in transforming your site, which will have to be modeled according to the different regions of the same country to optimize the customer journey.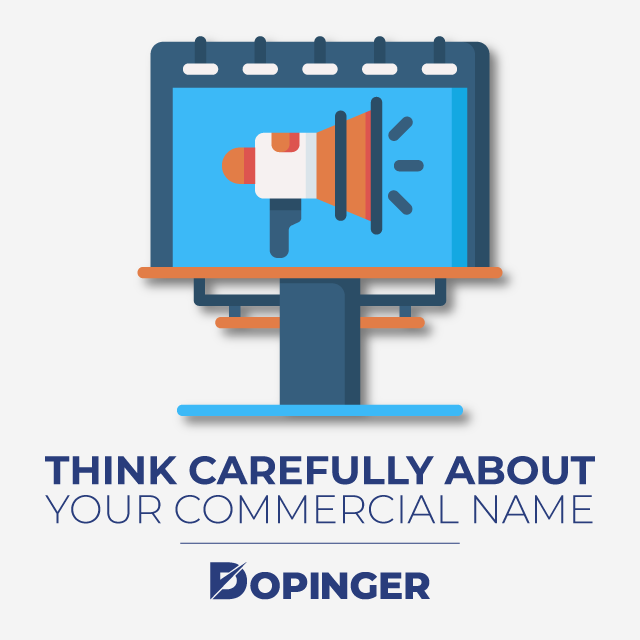 Think Carefully About Your Commercial Name
Before even conceiving the content, however, it is necessary to understand how other countries the commercial name adopted can be effective, and it would be better to modify it to make it so.
This point should not be overlooked, because, as reported in the JointViews article, the launch of the Dublin whiskey "Irish Mist" in Germany was ineffective, as well as an embarrassing mistake, since "mist" in German means manure.
This fully demonstrates how important it is to verify that the name chosen for the product, the brand name, and the domain name are also effective in other countries.
Similarly, the market research of the competition must be carried out by inquiring about the reference search engines of the target countries, which is not Google in all countries. In China, we find "Baidu", in Russia "Yandex", and so on.
Your SEO strategy must be modeled based on these parameters and the strategy used by the best competitors if you want your company to gain market share abroad. Tools like "SEMRush" and "Google Trends" will help you find the keywords your competitors are using for a successful SEO strategy.
As we have seen previously; the keywords are fundamental for the SEO strategy and change according to the country and the products and services of reference.
Even The Accents Make a Big Difference
The same product in the same language can have two different search terms, such as "sneakers" in the US and "trainers" in the UK. Always do a new keyword search for each target country and never assume they can be the same, even within the same country. Once found, you can create the content in which the new keywords will be included.
After creating the content on the website, you need to localize it through language translation, currency exchange, metric systems, etc.
Keep in mind that different audiences interpret the same contents differently, whether they are words, images, colors, etc. The same content, intended for those who speak the same language even if in different countries, could give rise to disagreements due to misunderstandings due to an in-depth or neglected cultural study.
A wise solution would be to rely on digital marketing companies, to be sure that the message reaches the various recipients most suitably.
International SEO is not just about the choice of the ccTLD than the subfolders. It is a procedure that must necessarily include a well-defined and planned strategy.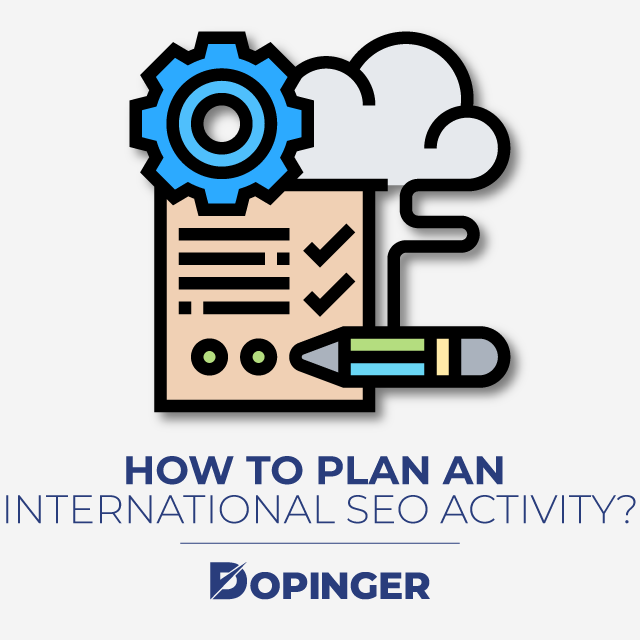 How to Plan an International SEO Activity
To plan an international SEO activity, there are three phases to be performed.
Decision Phase
In this phase, you have to research, analyze, and decide your goals. This phase can be listed in seven steps.
1. Why Do You Want to Make Your Website International?
Do you have a translator of a specific language on your team? Do you think that what you are dealing with could interest one or more foreign countries? Is there an increasing number of website traffic and requests from abroad, and have you identified the main countries?
Choosing to leap international SEO means having the foundations to broaden your business horizons. Both in terms of budget and the possibility of success. This step is carried out in a fully conscious way, so it must be planned in detail.
2. Invest Time and Resources for Quantitative and Qualitative Research
Is there the potential to sell your products and services internationally? From the results of the search carried out with Google Analytics, what is your geo-traffic source? What are the search trends of your target countries? And what is the geopolitical, economic, fiscal, and legal situation of those markets?
The selection of your markets must first go through your sales history, from the research of competitor data and market data, to accurately identify the markets on which to focus your resources.
Never be rigid, but always malleable. The markets that you thought of hooking at the beginning can be found to be ineffective thanks to the analysis tools. Instead, you might be pleasantly surprised at the results you might get by investing in countries that you haven't considered.
3. Language or Country Targeting: Which One to Prefer?
Is the market you are interested in South America? If it's only South America you're interested in; you can proceed with location targeting, as that's the part of the American continent that includes five different languages.
If, on the other hand; you are interested in Latin America as a target, then you can also proceed with language targeting there, so you make sure to involve all the countries where the Spanish language is spoken, for example, including Latin America.
Instead, are you interested in the American market? Country targeting will be more suitable so that you can select the English they speak in the US, without making the mistake of selecting the default UK English.
Make sure you have the possibilities for the multilingual website to function properly, as abruptly stopping a campaign is a bad sign for users and search engines.
4. Are You Able to Manage International Projects?
You must be able to deal with different cultures, based on their work habits, time zone differences, differences between the software used and the different costs of local SEO, carefully avoiding communication and understanding errors.
5. What Is the Budget You Have?
Planning your budget will guarantee the continuity of the outsourcing work in all circumstances.
6. Have You Carried Out an In-Depth Search for Competitive Keywords?
Having already deepened the culture and habits of the markets you want to address, the search for keywords and, in addition, competitive keywords, must be the step to take before using any other analysis tool to collect data on the behavior of users on the search engines of those target countries.
7. At What Stage of the Customer Journey Are Those Target Countries?
Based on your keywords, find out if your target customers are in the "I want to know", "I want to go", "I want to do", or "I want to buy" phase.
This will be useful for planning your international SEO strategy in detail.
Preparation Phase
In this phase, after you've made your decisions, you have to carefully prepare for your project. We have described this phase in 12 steps.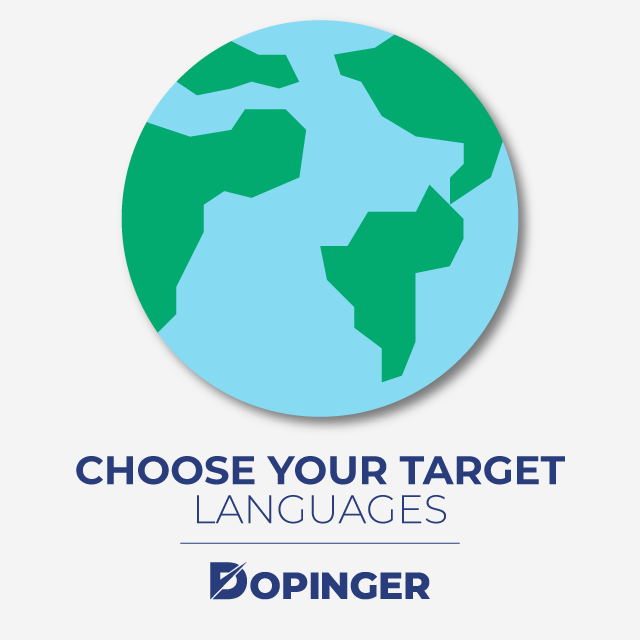 1. Choose Your Target Languages
This point should not be a problem if you have already targeted language or by location, taking all the necessary precautions analyzed in the previous points.
2. Research the Most Popular Payment Methods Locally
Not all countries take the same payment methods. For example, PayPal is a popular method in the United States and Western Europe. But Eastern European countries, such as Russia, Poland, Ukraine, and Slovakia, prefer cash on delivery. In Germany, users prefer invoices and deferred payments, paying in advance only in the case of a discount on the total price. In China, we find ALiPay and in the Middle East Payfort.
Payments are related more to an eCommerce concept than SEO. However, it is still very important for any reality that intends to make the international leap to inquire about it, since you will make the payment service much easier and more convenient for your foreign users. eMarketer will be very useful for having complete data about the payment methods used by each country.
3. Consider a Local Help Desk
Never assume that customers are willing to speak in English or your language. Making this mistake could lead to negative reviews from angry customers who would ruin your reputation. To remedy this, we recommend establishing a local customer support service for each target country, through a local help desk agency or by integrating native-speaking staff into your company's customer service.
4. Set Up a Local Alert
Using Google Alert or Mention, you can do a good job of brand monitoring with regards to mentions; you can monitor the web and create personalized alerts that arrive via email.
5. Speak the Language of the Search Engines
Find out which search engines target countries use and do research on the nuances of language for each of them; so you can use them to your advantage to make your ranking effective.
6. Run the On-Page SEO Check
To make sure your website is suitable for the search engines you have chosen as your target, run the on-page SEO check using tools like SEO Tester Online, and other similar tools that you can find for free online, such as Semrush or Moz.
7. Add the Tracking Code
Google Tag Manager allows you to generate a tracking code, placing it on all pages of your website. This tool aims to manage all the script codes to be inserted on the website (e.g., google remarketing, Facebook pixel, google code analytics, etc.).
8. Diversify Your Strategy for Different Target Groups
One mistake you absolutely must avoid is using the same strategy to communicate with different target groups. The action you need to take to avoid making this mistake is to segment your target through common behaviors to create the appropriate strategies for each type of behavior. By organizing your audience into behavioral sub-categories, you can create ad hoc strategies for each of them, to meet the specific needs of that particular audience segment.
9. Increase Your Brand Awareness
Users search for brands they are already loyal to; otherwise, they use generic keywords to search for products and services. They often search in different languages ​​to get more resources (usually in English).
To build awareness of your brand, you need to create a strategy based on link building and relationships between media and influencers.
For each phase of shopping – See, Think, Do, Care – you can find high volumes of long-tail keywords composed of 4 or more words. If awareness of your brand is already high, create a strategy that focuses on quality content and online relationships.
10. Select International SEO Tactics
Which channels should you be on? What languages ​​should you use to communicate? What would be the best communication frequency to adopt, and what tone of voice should you use, what topics should you cover?
11. Consider Creating a Virtual Office and Phone Number
Local NAP information (name, address, and phone number) can make the local version of your website more competitive in the target country: CityOffice allows you to set up a virtual local branch. This is more important for those who deliver products or offer services locally.
12. Run a Test Project
In the first month, create a test project, write down the problems that arise, solve them, and use them to fine-tune the model of your project.
Evaluation Phase
In this phase, you've made your decisions and preparations so far, so you need to evaluate your project before running it.
1. Check Your Bounce Rate
A high bounce rate is a sign that something is wrong: try to find the cause. It could be the content, maybe something that users don't like, or that they don't understand or that doesn't meet their interest.
2. Check the Conversion Rate
If the conversion rate remains low even after a few months, you should find and analyze why customers leave your website without getting to the "thank you page". Use Google Analytics to understand what point in their customer journey they leave: what's missing along the path to conversion?
International SEO: Decision Elements
Now that we have seen the most important steps, let's summarize in a few points, what are the elements you need for an effective international SEO:
Start from the reasons that lead you to think of internationalizing your website: if they are concretely valid, proceed with the next steps.
Before starting any project and carrying out the first operation, analyze, research, and extract as much data as possible about the markets to target. The research will have to cover habits, language, time zone, habits, customs, symbols, and collect information on each potential target country's culture.
Find out which search engines refer to the keywords used in searches and the most popular payment methods in the destination location.
Set the specifications of your website and rely on native speakers to offer simple, intuitive navigation in line with customers' expectations in the target country.
Create relevant content that is perceived as exciting and useful by users, increase traffic to your website, and climb the search engines' rank through backlinks and link building.
Segment your audience and use a different strategy for each target group.
Evaluate all local SEO options for target countries, to build more trust and generate a higher flow of conversions.
Put in place a test project to analyze the successful actions and which, instead, the problems, to perfect the development of your international SEO planning.
Continuously monitor your website's progress and never stop updating yourself on the countries in which you operate to make your communication and business strategy increasingly effective.
After all, it is no different from local SEO. The difference lies in the fact that in international SEO, you have to know how to overcome cultural, logistical, and linguistic barriers to offer ever better browsing and shopping experience to customers who are in our interest.
On-Page SEO
We now come to a very important and often overlooked topic like on-page SEO.
By on-page SEO, we mean optimizing the website's pages, so that search engines can index them more easily. On-page SEO refers to both the content and the HTML code of a page: everything you see, such as content, images, keywords, etc., but also what you don't see since each of these sources is read by the search engines only as HTML codes.
The good news is that you can edit and have control over both the code and the content, so it pays to work on your on-page SEO in the best possible way.
Let's see how to set up your SEO check through these five steps:
1. Do a Search
Enter a keyword in the search engine and look at the results: those that the search engine deems most relevant to the query entered will appear. Of the first results that appear, you have to analyze the URL, title, and meta description (the description of the page).
From this research, you can gather information to understand what gaps your website has and how to fill them to improve your positioning.
2. Short and Descriptive URLs
The URL of your pages must be short, descriptive, and easy to read. This occurs precisely because of its brevity and ease of reading.
The same choice that Google also makes referring URLs with 3-5 words. Make sure you include the main keyword and description of what your page is about in the URL because if Google doesn't know what your page is about, it won't be able to crawl, consequently, rank it effectively.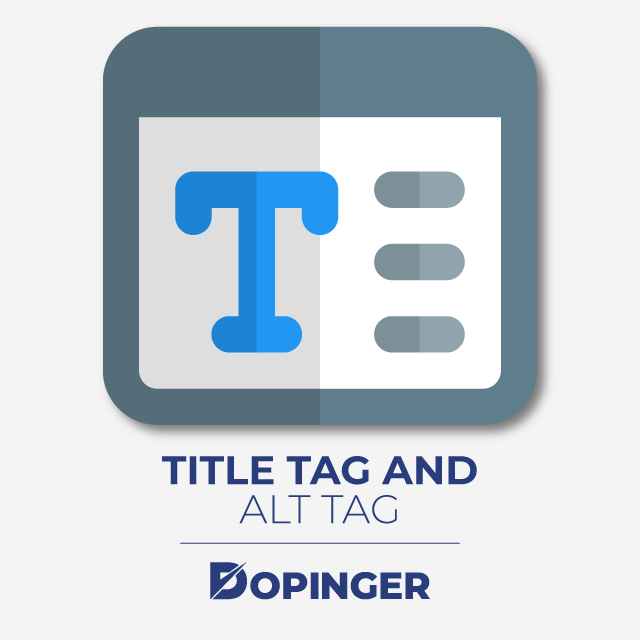 3. Title Tag and Alt Tag
Title tags are HTML codes that specify the title of a particular web page, and it is these that search engines crawl.
Like it does with URLs, search engines use keywords in the title tag to determine the intent of the page – if the Google bot sees the keywords in the title tag, it will consider ranking your page.
You need to include 2-3 keywords in the title, keeping the main one in the foreground. <compelling text> primary keyword, secondary keyword <compelling text> So, the first results you see when you do a Google search are most likely taken from the Title tag.
Remaining in the tag field, another important component of on-page SEO is the Alt tags or the images' descriptions.These tags have the task of describing the appearance and purpose of an image on your page, as Google does not see the image, but, as with the Title tag, it recognizes the HTML code that composes it.
Therefore, inserting Alt tags will help search engines index the image more accurately by providing more information, which has a positive effect on overall SEO. The attached image's description should always contain the keyword you are trying to rank your page for.
To find out if your Alt tag is effective, ask yourself: If someone reads the text without seeing the image, can they imagine what it represents?
If the answer is yes, it means your Alt tag is correct.
4. Meta Description
Meta descriptions are small snippets of text that describe the content of a page. Their function is to explain to search engines the topic of your page and provide users with a complete summary of your page.
Whether you see these descriptions entirely on Google, or only see those that Google thinks are most relevant, the meta description has a noticeable effect on SEO and click-through rate on the page.
5. Longform Content
They are relevant and explanatory content and are the key part of your page, as it will have the greatest impact on where it will end up on search pages.
Given the short attention spans of readers, you will be led to think that the shorter the content, the more likely a reader is actually to read it. But when it comes to on-page SEO, that's not quite the case, as longer posts perform better.
Your content's relevance will be defined by how much your audience might find it useful and how well it meets their needs when they search. For your content to have these characteristics, make sure it is not trendy, seasonal, or following a trend, but that it is as "evergreen" as possible. In this way, it will not have an expiration date, but will also be valid over the long term.
FAQs Regarding International SEO
Why should I consider international SEO?
If you're considering localizing your website into several languages and don't have a plan for international SEO, you're missing a huge chance to reach your target audiences since people choose to browse online in their language.
What can international SEO give me? 
By implementing an international SEO strategy, you can develop search engine traffic, following in more income and increased global brand awareness.
I have my English keywords. Why isn't translating them to target language enough? 
The keywords have to be recreated by the process of taking the original keywords and researching terms in the target languages.
To Conclude on International SEO
We have seen what international SEO is and what actions to take to make it effective, and, among these, we have also analyzed on-page SEO for the positioning of your website pages.