After finishing a work experience, you are now looking for a new job. In this regard; some more experienced friends of the web have advised you to join LinkedIn to register your curriculum vitae (CV) online. However, you have some doubts about the effectiveness of this tool. Mainly because you don't know very well what LinkedIn is and how it works.
If so and you got caught with this description of ours, then you don't need to worry. We can explain in detail what LinkedIn is and its main features. It is a social network dedicated to the world of work through which you can make the most of your work experiences and look for a new job.
In this guide, we will tell you in detail about LinkedIn's tools for creating an online resume and those designed for job search, giving you some tips that will allow you to get noticed by companies.
Are you ready to read our guide, where we will tell you in detail about what LinkedIn is? Take a few minutes to explore this social network in detail; you will see that following our guide, LinkedIn will have no more secrets for you. Get comfortable; let's get started!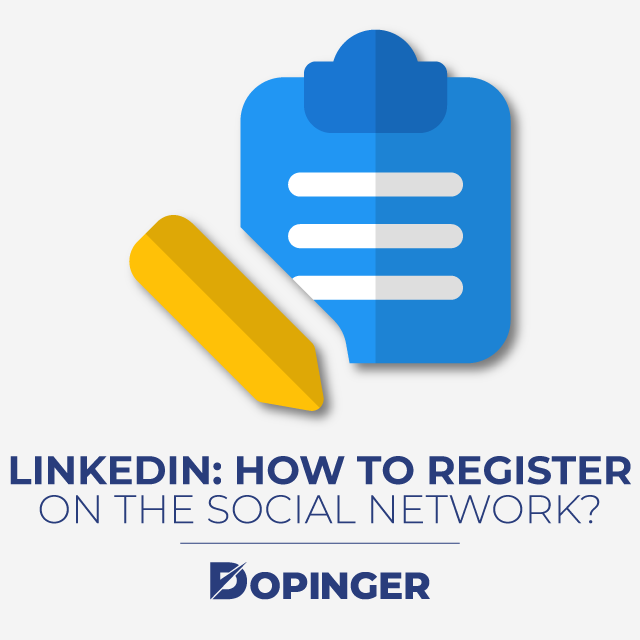 LinkedIn: How to Register on the Social Network
To understand in detail what LinkedIn is and what tools are offered for a job search; the first thing you need to do is to register if you have not already done so or log in to your account.
Open the Web browser of your choice and type the address of the official LinkedIn website: www.LinkedIn.com. Enter your name and surname, the e-mail address, and create a password for your account.
If you have already registered and want to log in, enter your e-mail and password in the e-mail and password fields and press the Login button. In case you haven't registered yet, you can do it for free.
All done? Very well! Now, I'll explain how you will be able to register your CV online. Answer the questions that are asked, indicate your country of origin, and the zip code. All the questions that will be asked of you will be used to guide you in filling out your online CV.
Then indicate if you are a student or the name of your company and your qualification if you work. Upon the first login or registration, LinkedIn will prompt you to set up a job posting alert. LinkedIn, in fact, in addition to being a social network, integrates a search engine dedicated to job offers.
If an application is presented for a job opportunity for the desired job, you can set up an e-mail notification receipt. Then fill in the fields on the job vacancy warning screen, indicate the job, and the location where you would like to find a job. Choose whether to receive an alert every day or every week.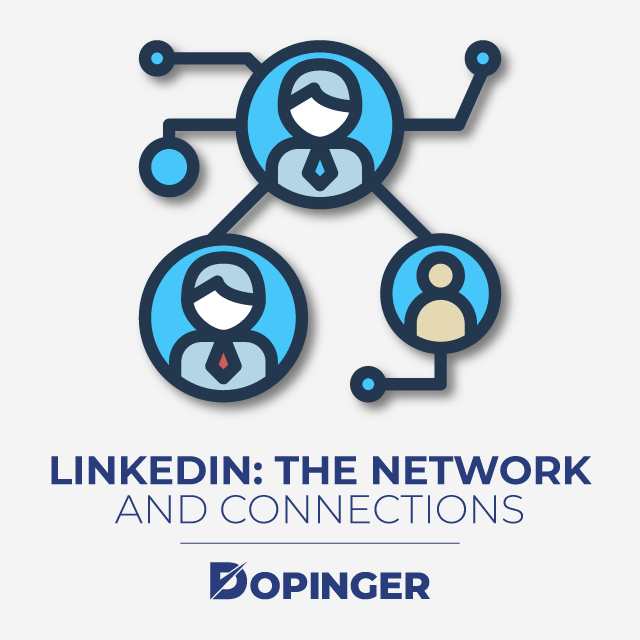 LinkedIn: The Network and Connections
Now let's talk about the social part of LinkedIn: as a social network, it is clearly made up of people. The first step to get noticed, in case you are looking for a new job, is to add links to your network.
To add links to your network, press the Network button from the top menu. In this section, you can manage and keep an eye on the list of people you have added on LinkedIn. The Manage pending invitations section allows you to accept or decline friend requests. The functioning of LinkedIn links is identical to the Facebook friend system. For example, if you choose to connect with us on LinkedIn (you can find us as Dopingercom), you will send us a connection request that we will accept if necessary.
Our advice is to connect with people you know (friends or acquaintances) and also with current or former co-workers. LinkedIn's primary purpose is to help you stay in touch with your circle of work acquaintances. By connecting on LinkedIn with people you've worked with within the past, it can also help you get references that will help you find your next job.
To search for people to add, you can also import the list of your e-mail addresses to LinkedIn; any of these people may have a profile.
LinkedIn: Create an Online Resume
If you've followed all our directions correctly, you'll have added some people on LinkedIn now. Great. But now, let's give your LinkedIn contacts something to read: in the following lines, we will guide you step by step to create your online curriculum vitae.
The first thing you need to do to create your LinkedIn resume is to go to your profile section. Click on the You item located at the top of the menu bar. You will find yourself on the screen dedicated to filling out your profile; LinkedIn itself will help you fill it out with some tips and guidelines.
The Strengthen Your Profile box will ask you to answer a few questions about yourself:
Which school or university did you attend to?
When did you finish your last work experience?
Where are you working today?
What are your skills?
Start from the beginning and try to answer as best you can all the questions that will be asked of you.
Answer the question, "which school or university did you go to?" by typing the name of the school or schools you attended—for example, UCLA. Find the corresponding item in the drop-down menu and continue, indicating the years you participated in the training institute you indicated. For example: from 2000 to 2005. Also indicate the specialization of your course of study—for example, Journalism. Finally, indicate the type of certification you have obtained—for example, a Bachelor's Degree.
Detailize Your Work Experiences
Also, answer detailed questions about your work experience; add your skills to show your connections to your experience. The skills that you can indicate may refer to your skills in certain areas (for example, communication or data analysis) and the use of programs or applications of various types (for example, Microsoft Excel or WordPress). Specifically, the skills section is very important: your LinkedIn connections will confirm them, thus giving you a sort of reference.
Also, add a summary of your experiences and interests. This is a summary section dedicated to your experiences and skills, where you can summarize your knowledge and skills in a summary description that represents you. You can include the years of experience, the sector you belong to, or the skills acquired. If you wish, you can also enter the results achieved during your career path or previous work experience.
Finally, don't also forget to fill in the information relating to your previous work experience. This way, LinkedIn can also help you find new connections. For each job position, you choose to enter, indicate in detail the job performed, and the job's duration.
This way, you have finished the first summary part of your curriculum vitae. However, your LinkedIn profile compilation does not end here: now, you have to talk about your work experiences in detail. If you click on the item, Add a new profile section. This will open a drop-down menu divided into different sections.
Every Detail Counts
You will now have to dedicate yourself to the complete and in-depth compilation of your curriculum vitae, entering precise information on what your career and school career is. You will be able to illustrate your work history by including collaborations or internships and highlight your skills and strengths on a professional level.
Through your LinkedIn profile, you can also list, for example, your publications, courses attended or professional awards, languages ​​you know, but also the exams you have passed. Explore and click on the items, Professional and Academic Path, Skills, and Achieved Goals.
Answer the questions and describe in detail what represents you from a professional point of view. If you wish, you can also choose to create a profile in another language and even add external links to documents, photos, videos, and presentations that will form your curriculum vitae's attachments.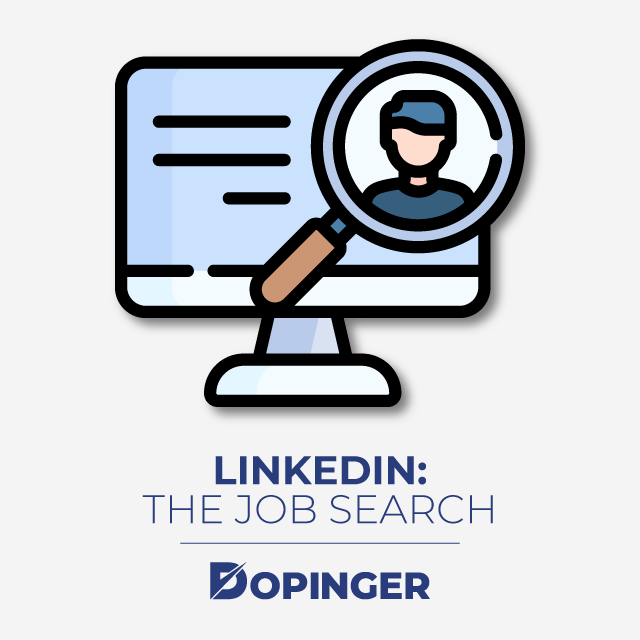 LinkedIn: The Job Search
As mentioned at the outset, LinkedIn is a powerful job search tool. In the menu bar at the top, press the Job button to access the section dedicated to the job search engine. In this section, you can search and respond to job offers posted by companies on LinkedIn. Especially in the United States, this tool is very popular, and many people find work by responding to job vacancies posted on LinkedIn. Clearly, on LinkedIn, you will find the job offers of the most advanced companies that, in addition to the classic methods for finding employees through temporary agencies, also choose to use LinkedIn as they understand the potential of this social networking tool.
In the LinkedIn search engine, you can search by job title, keyword, or company, in the location of your choice. If you click on a published job offer, you will be able to read the job description and the required requirements and then submit it. For some job offers, you will need to apply on the company's website, for others, however, you can apply directly through LinkedIn. By submitting your application latterly, the author of the job offer will receive an e-mail with your contact information and a link that directs you to your LinkedIn profile.
Premium and Other Plans
Looking for a job with LinkedIn is free, but you can subscribe to a LinkedIn Premium subscription if you wish. The benefits and prices depend on the subscription taken out. For example, if you want to make the most of LinkedIn's job search tools, you can subscribe to the LinkedIn Premium Career subscription ($29.99 per month). You will be able to highlight your application, compared to that of other candidates, discover the companies and people who visit your profile and compare your curriculum vitae with that of other candidates. Business ($47.99 per month), Sales ($64.99 per month), and Recruitment ($99.95 per month) subscriptions are more suitable for companies to search for potential customers or candidates for a specific offer working.
LinkedIn FAQs
How can I customize my feed?
You can customize your LinkedIn Feed by following & unfollowing people and companies, hiding unwanted content in your feed, and reporting inappropriate content.
How can I modify the notifications I get?
You can get notifications about yourself, your connections, and your activity. These involve alerts for your posts or shares, job opportunities, and updates concerning people in your network. To control these notifications you get, you'll need to modify your settings in the Notifications tab.
Am I able to order updates in my feed?
Yes, you can. With the latest update, you can sort top and new updates in your feed.
Conclusion
As we have seen, LinkedIn is a very powerful tool, which allows you to get in touch with professionals, so that you can build useful links for your business.
Do you use LinkedIn? What experiences have you had?
If you think this information on Linkedin as it works could be of help to other people, don't hesitate to share it! It costs you nothing and your friends will thank you! Also, if you're interested in social media and digital marketing updates, please have a look at our blog. You may also like our article about how to unsubscribe from LinkedIn Premium.