According to Google, 46% of all Google searches are local, yet 56% of local businesses can't answer the question "What is Local SEO?"
We're going to be looking at what local SEO is, why it is vital if you're a local business, and what to do about it. If you want to learn more about how to get yourself ranking on those Google Maps, stay tuned.
What is Local SEO?
What is Local SEO? Well, it basically is SEO for local businesses. You might want to check our relevant article if you are wondering "What is SEO?"
Local SEO (Local Search Engine Optimization) is an essential and useful way to promote your local business, as it helps companies advertise their products and services to local customers as soon as they search for them online.
You can do this through a variety of methods, some of which differ significantly from what's practiced in standard SEO, and some of which are far easier to manage using local SEO tools and can require specific local SEO services. It is designed to get you listed on that all-important Google Map Pack.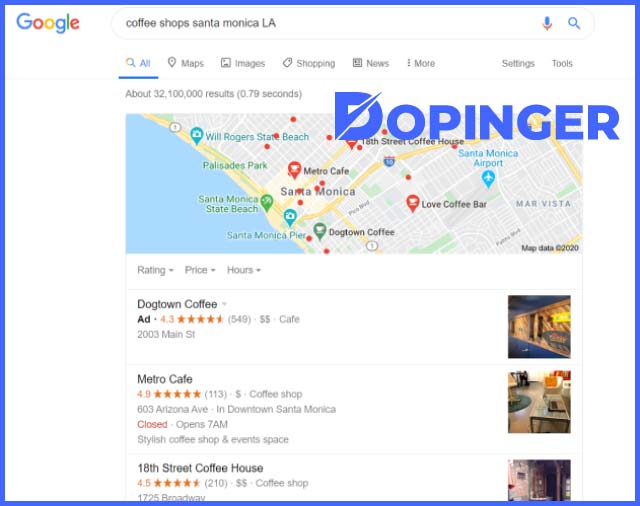 So why do you need to bother? If you're a local business or you appear for local searches, the map is going to be at the top. That's why if you're relying on organic visibility and not targeting that local visibility, you are missing clicks and traffic. So it's an excellent idea to get visibility in any local searches.
Maybe you're targeting a phrase like "local accountant Istanbul" or digital marketing agency near me.". By the way, you don't need a digital marketing agency near you. Being able to touch someone face-to-face has absolutely no bearing on the quality of the digital marketing work. But you can imagine that when someone is searching for an emergency locksmith, they are looking for a trusted local company near to them, not someone who's a hundred fifty kilometers away. It would take hours to reach them.
What Are the Ranking Factors of Local SEO?
Let's mention what are the ranking factors of local SEO, and how can you manipulate them? So that your website is ranking top when people search for local terms.
The number one ranking factor is location. Location is a crucial factor. Obviously, if somebody is searching for an emergency locksmith near me, they don't want to see a business a hundred kilometers away. And if they do see a company that's outside of their location, it's going to be because that business is really strong in other ranking factors. The proximity of your business or your registered address to the searcher's location is one of the primary ranking factors for local SEO ranking Factor.
The number two factor is citations. Citations are instances of your business's name address and phone number, or N-A-P's in short. Google is looking to see registry info about a business's listing in the maps. This means that Google is looking for lots of citations of your business's name, address, and phone number around the internet. Those are kind of votes of confidence in your industry. A business that is talked about and mentioned in lots of different places is a reliable choice.
Reviews are also a critical factor with local SEO. We used to see back in the day that you get an average star rating on Google once you got more than five reviews. Now, we bet that you're one of those unique people that look at reviews before you make a purchase, and your customers are exactly the same. People want to see that your business has good reviews.
Studies show that your reviews don't always have to be a hundred percent positive. On the contrary, people are looking for negative reviews in order to believe the average review score for a business. But it is still essential that you do have a good number of reviews.
And the final ranking factor is links. Backlinks to your site are crucial to increase the visibility of your website in search generally, but they also help with local SEO as well.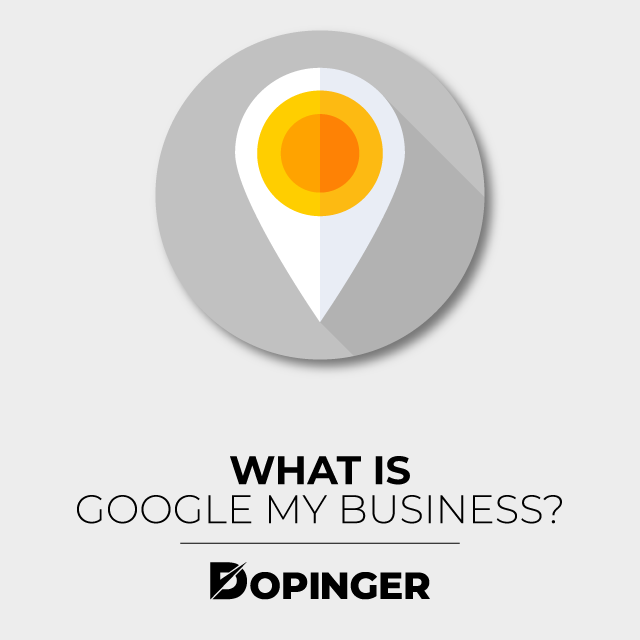 Business Visibility
Now that you know all of the ranking factors, how do you take this information and improve your company's visibility? Well, the first thing to do is to go to google.com/business and register your Google My Business page, if you haven't already.
Your Google My Business page is the first place that Google will look for details about your business and its location. It is also a great place to get reviews as well because they are the first reviews that people will see.
The next thing to do is to increase the number of reviews that you have. Now, this isn't always easy because it's not the easiest thing in the world to get reviews on Google My Business.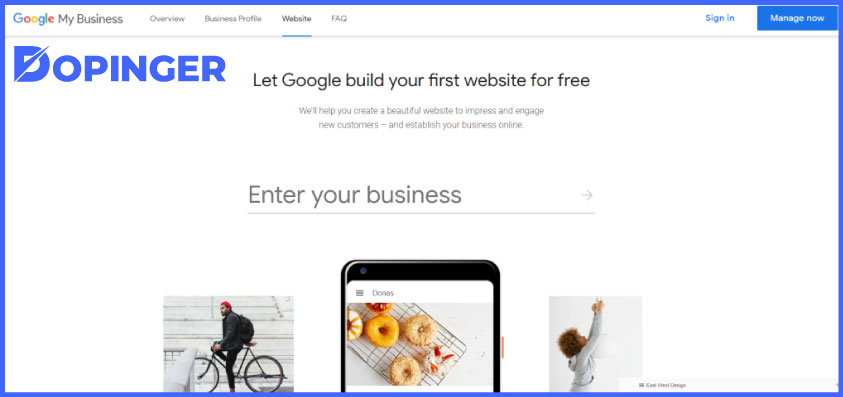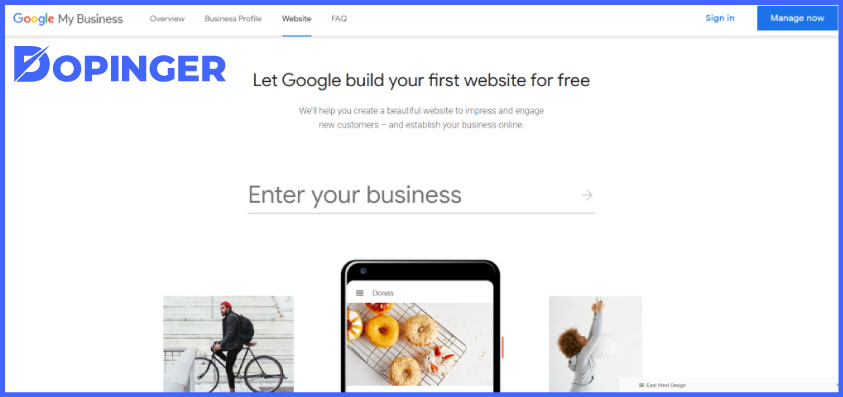 It's a consistent complaint people have sent out a hundred emails asking for a review, and they had only one review. Well, then you've just got to spend another hundred. We are afraid there's no easy way to get around it. But the good news is that your competitors are having exactly the same problem.
The next thing that you can do is increase the number of citations that your business has. Get listed in lots of good quality business directories.
You can find the good quality ones by typing into Google Business directories. If they're good quality, they're going to show up in the search results typically. But if they're spam or trash, they're not going to rank, so don't bother with them.
The following thing to do is optimizing your website with the sort of location information that's important to you. Optimize your site for the localized keywords you are trying to rank for. Mention where your business is located on your website and also mention the areas that you serve. For example, you're based in London, but you also serve the southeast of England, then what you might want to do is include some mentions of the different towns and cities that you've worked in before.
All of this is going to help Google to understand where your business is located and where you serve. You could also have an "areas we serve page," which lists all of the different areas that you work because this is important for Google, but it's also really important for people as well. Particularly if you're a business that goes out your customers, they need to know that you come out to them before they're going to get in contact. What they're not going to do is spend time going through your sales process if they don't even know if you serve them. So make certain that information is showing on every single page of your website.
And the final thing you can do is use schema. Schema is a kind of a hidden text on your site, which basically gives Google information about your business. If you're on WordPress, there are loads of plugins that you can use to implement schema on your site. If you're a local business, just go to Google and type in local business schema plugin. You're going to find a whole bunch of different stuff there. Most of it is pretty much the same, so go for the one which seems the easiest to install.
FAQs
What is meant by local SEO?
Local SEO (Local Search Engine Optimization) is an essential and useful way to promote your local business, as it helps companies advertise their products and services to local customers as soon as they search for them online.
Why is local SEO important?
Local SEO helps the customers around your business's location to find you and purchase your service. You can increase your profit since you will be able to reach new customers that never heard of you before.
How much does local SEO cost?
You can check our website to see available packages. Feel free to contact us to get local CEO help for the best prices available.
Conclusion
To recap, local SEO is the search engine optimization for local businesses specified to rank in the map pack. All local businesses should be targeting local SEO. Even if you're not a business that is reliant on location, people searching for a service near them are going to see local results. So it makes sense to optimize your business to appear in those local results because it's just extra visibility for local traffic.
Ranking factors for local SEO include location. It is really difficult to get ranked in a location that you're not based in. The most important things that you can do to improve your local SEO are:
Make sure that you registered your Google My Business page.
Make certain that you got lots of reviews on Google My Business.
Confirm that you've got a follow-up process in place to get more reviews.
Ensure that you've got as many citations as possible in good quality directories.
Make sure that you've got links coming through to your site as well.
Lastly, confirm that you mention your target locations on your website copy as well.
We hope you found this article useful, and you smash your local organic rankings. If you want some help with your local visibility, you can check our services here and contact with us.
You can also watch this video by Ahrefs to learn more information about Local SEO: