If you are making a website, you have to know all the security features that you should have when doing it. SSL is a security feature, and you need to have one on your website, especially if you are holding any information related to your site members, or vital information such as banking data. SSL stands for Secure Sockets Layer. It is a security technology that creates an encrypted link between a server and a client. A server here means a website, and the client can be a browser, a mail server, or a mail client such as Outlook.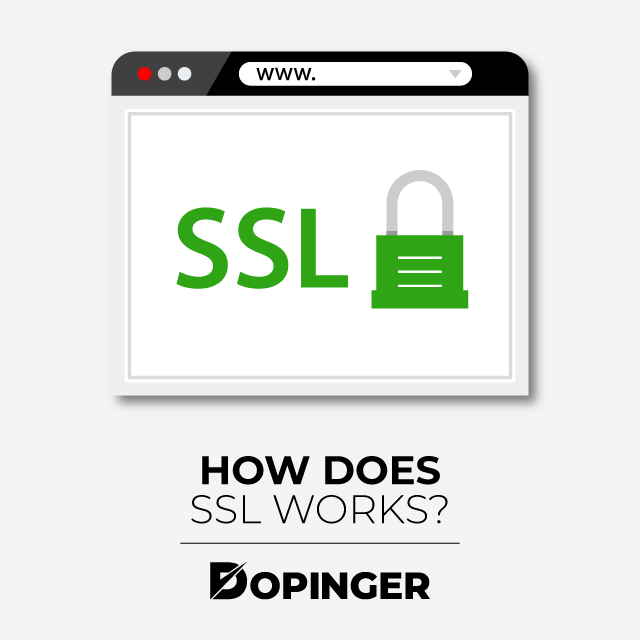 How Does SSL Work?
SSL carries high importance because it provides secure transmission of sensitive information such as credit card numbers, social security numbers, and login credentials. If a website has a membership option, it means that the website carries the information of its members. So it is important that checking if the website has an SSL when signing in for a website. Yet, how can you know if a website has SSL? It is pretty easy to see. When you take a look at the address bar, you will see that it writes 'https.' This means that the website has SSL. If you only see 'http,' it means that the website does not have one.
What happens if the website does not have SSL? The data is sent between browsers and servers in plain text. It means that the information is clearly visible. So, without a Security Sockets Layer, a malicious hacker can see the information being sent between the server and the client, get it and use it for malicious purposes.
Of course, SSL is not just a security software that protects your data on your website. It is also a security protocol. A protocol describes how the algorithms in their area should be applied. In this case, the SSL security protocol determines the encryption of both the connection and the data being transmitted.
Why Is SSL Important?
As we have stated before, it is important because it secures the transmission of sensitive information. Every day, millions of people make online transactions without a problem, thanks to SSL. We have mentioned that it is important for banks. For example, when making a money transaction, you enter valuable information such as your credit card number, account number, etc. The same thing can be said for online shopping as well. You may not be aware of it, but if it wasn't an SSL security protocol, your information could have ended in the wrong hands.
All browsers are suitable to work with an SSL. However, not all servers (websites) have it. If you want your website to secure the information inside, you have to get an SSL certificate to do it.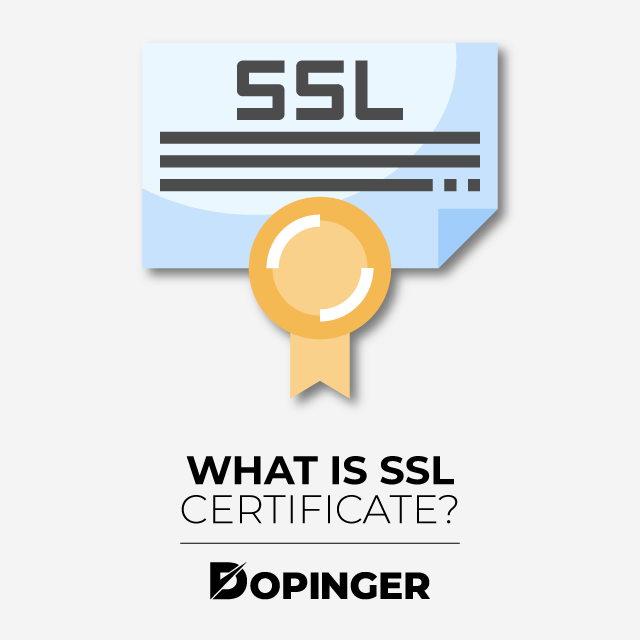 What Is SSL Certificate?
An SSL certificate is a certificate you need to secure your website. It is installed on the hosting that your website is on, in other words, your server. After you get a certificate, your website that is working on http protocol will start to work on a more secure protocol, which is https. SSL transmits the data between the server and the client is provided by 128 bit or 256 bit international standards. However, when buying an SSL certificate, you should keep in mind that they don't provide security for all of your website or software. It only provides security for the data that your visitors upload on your website.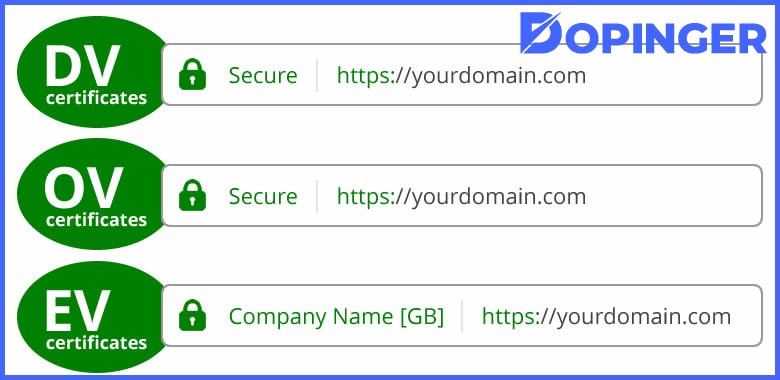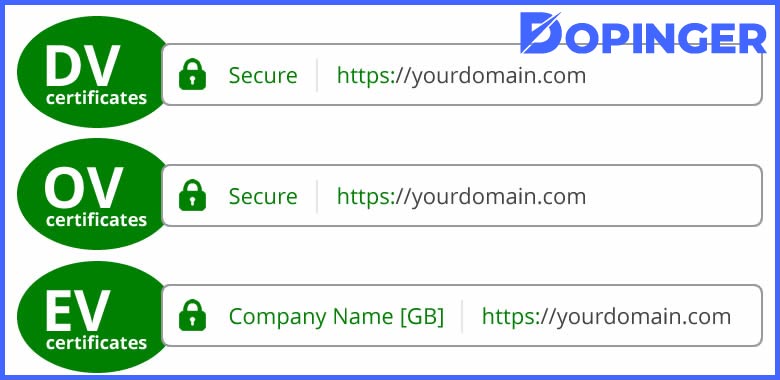 There are three types of these certificates; Domain Validation Certificates, Organization Validation Certificates, and Extended Validation Certificates.
Domain Validation Certificate
It is an SSL certificate that provides 2048 bit encryption for websites. Domain Validation Certificate (DV) is also known as the Standard SSL Certification. It does not require a document when getting it. You can also find free domain validation certificates as well. You only need to prove that you have control of your domain name. It is the most basic certification type. When you get this certificate, you can see the green padlock sign on your website's address bar. It shows that the website is secure.
Organization Validation Certificate
Organization Validation Certificate is the type of certificate that only registered companies and businesses that are legally accountable. In order to get this certificate, you need more than proving your control over the domain name. You have to prove that your company or business is registered legally. This certificate is suitable for businesses that collect data from the public. It is called Organization Validation Certificate (OV) because individuals cannot get this certificate. Only businesses and organizations are allowed to have it.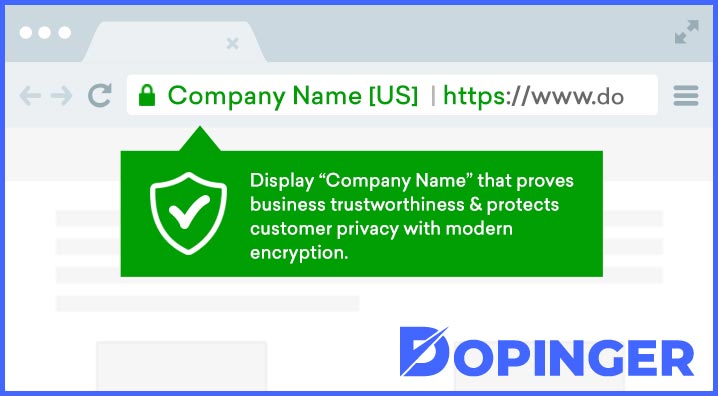 Extended Validation Certificate
These certificates protect users from handing out their data to fake websites that can be owned by malicious people. It is also known as EV Certificate and shows a green address bar when visiting a website with an EV Certificate. It shows that the website has the maximum amount of data security and builds trust for the visitors. To get this type of certificate, you need to meet the requirements for both the DV and OV Certificates. So, it is only available for organizations and businesses.
FAQs
Why do we need SSL?
SSL is needed to secure the sensitive information when transmitting them.
Do I really need it?
If your website has a login option, then you need to have an SSL certificate. Or your visitors' information can be stolen easily.
How can I get SSL?
Get a host with a dedicated IP address. Then buy a certificate and activate it. Install the certificate on your website. Lastly, update your website to use HTTPS.
Conclusion
We have covered what SSL is and why it carries such importance for websites especially with membership and data collecting. We have also included what an SSL certificate is and mentioned the three types of certificates. Each certificate has different purposes and can be used by certain owners.
If you want to learn more about such topics, please read our articles about SEO. You may be interested in what is .Htaccess.