Structured data play an increasingly important role in the high information content of the SERPs as you know them today. Didn't you also like to click on a search result with rating stars yourself, or have you already been inspired by a delicious cooking recipe in the SERPs? But how does this data get into the SERPs, and what can you do about it? What is Structured Data? This structured data guide gives you all the essential answers to these questions.
What Is Structured Data?
The term "structured data" sounds very technical and bureaucratic at first. There is something straightforward behind it: Structured data is data from websites that are standardized and classified. For this purpose, the so-called "markup" supplements the content of the site. Thus, search engines learn the categories in which individual content elements can be classified, for example, in "house numbers," "pictures," or "preparation time." This markup is HTML elements or JavaScript, which finally assigns individual content elements in a structured way (hence the term "structured data") to a particular category and a suitable property. With this structuring, search engines can make the information much more comfortable, i.e., Process automatically, accumulate and prepare for display as a "rich snippet" in the SERPs.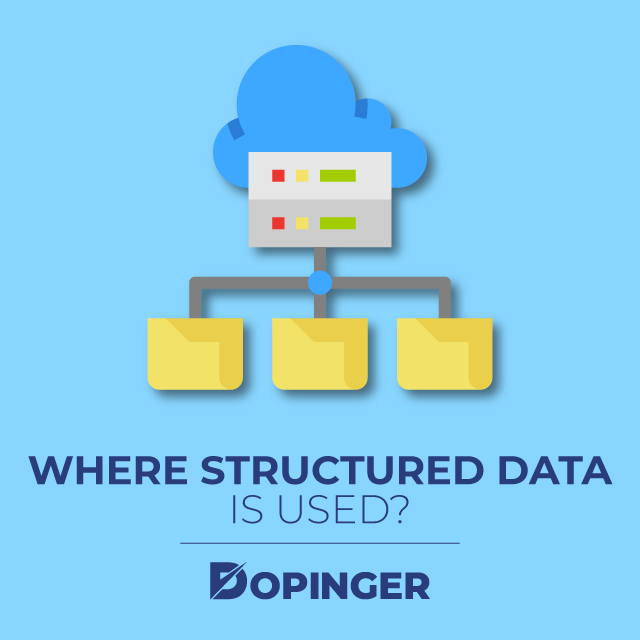 Structured data enables search engines to record and process large amounts of information very quickly. At the same time, the markup of structured data helps search engines to understand information on websites better. There are various formats available for the recognition of this data, which are recognized by the conventional search engines. So there are specific standards for generating structured data. You can understand the marking of this data for search engines better with this example: Let's suppose you draw a picture. Various elements are already clearly visible on this. To ensure that all viewers immediately recognize what it is, you add small post-it notes to the components of your picture. Categories and the associated designation are on these notes. For example, if you draw a table, you could have a tag saying "Furniture: Table" on it.
Search engines like Google can benefit hugely from the "delivery" of structured data because they can process it themselves to present users with perfectly fitting search results.
Where Does Google Use Structured Data in the SERPs?
Almost every time you do a Google search, it uses structured data. Google is continually testing new display options and expanding its skills in dealing with this data. Here are some examples of this data in Google SERPs:
1. Recipes: Google can read out recipe information provided with markup as well as pictures of recipes and prepare the data for the snippet in the SERPs.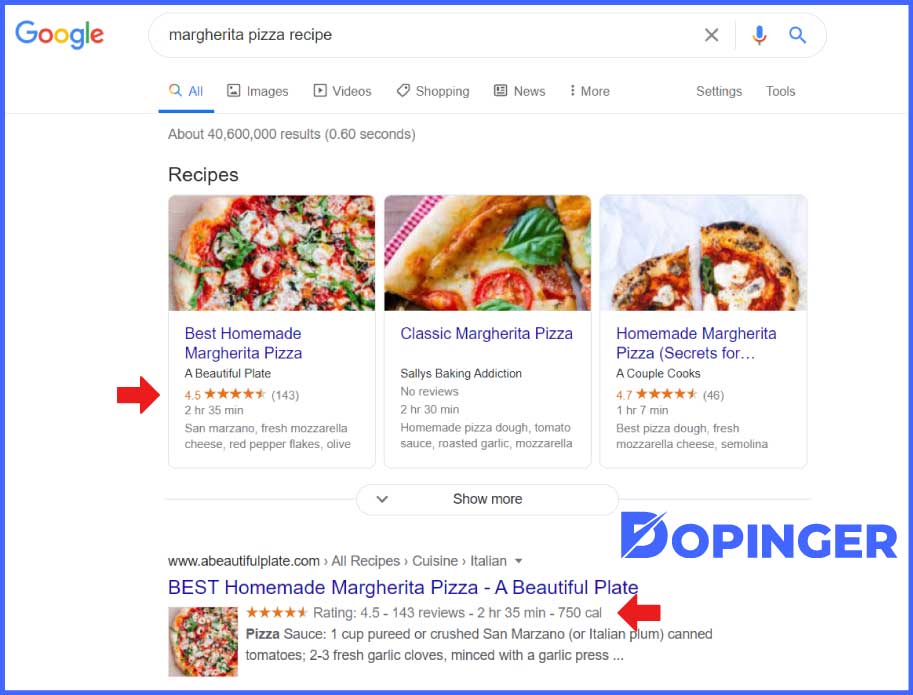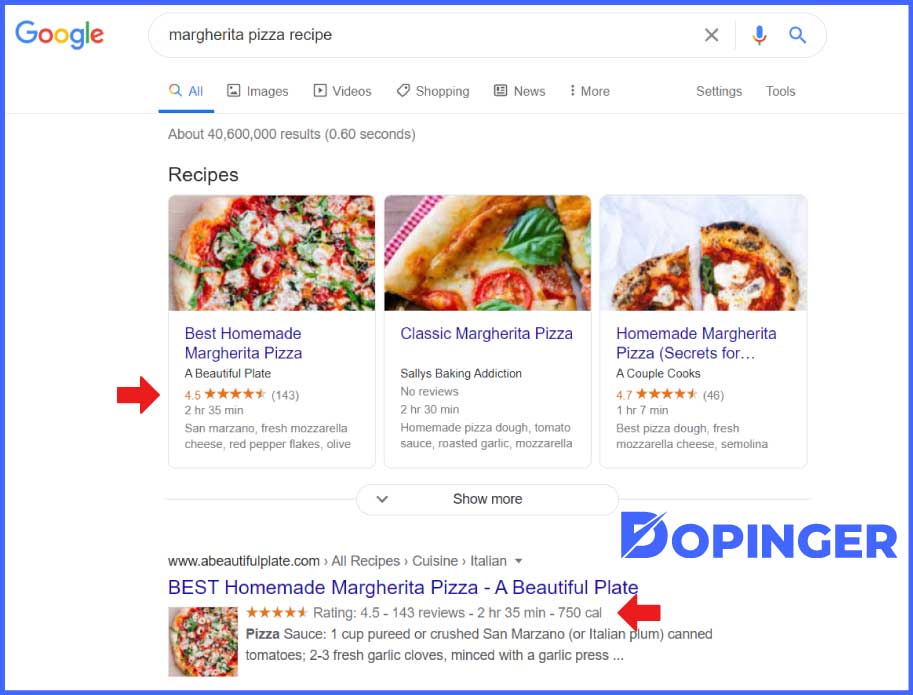 2. Rich Video Snippets: These videos show up with a play button directly in the Google SERPs. The user learns when and by whom the video was published and how long it is.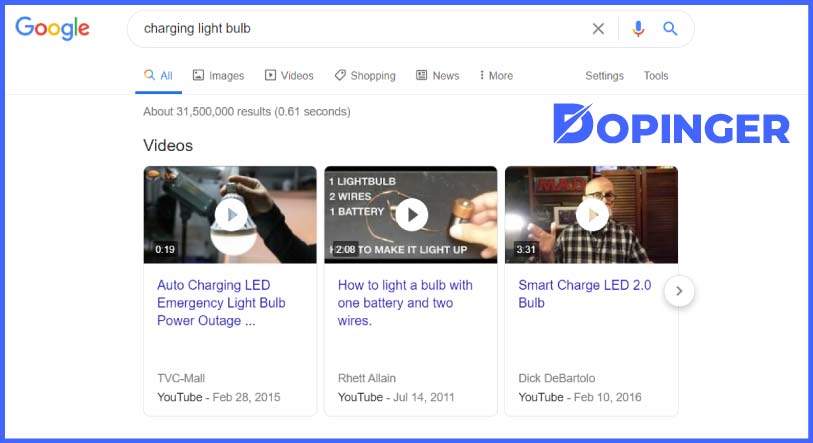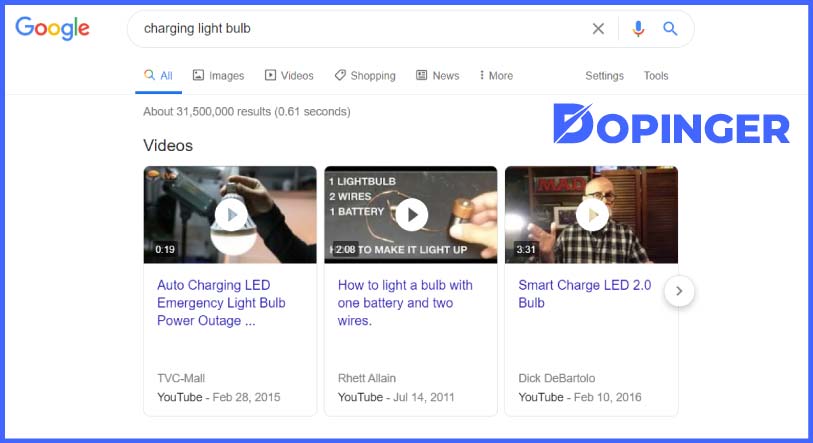 3. Info for current films: Google can extract the presentation times of films from existing, structured data and display them in the SERPs.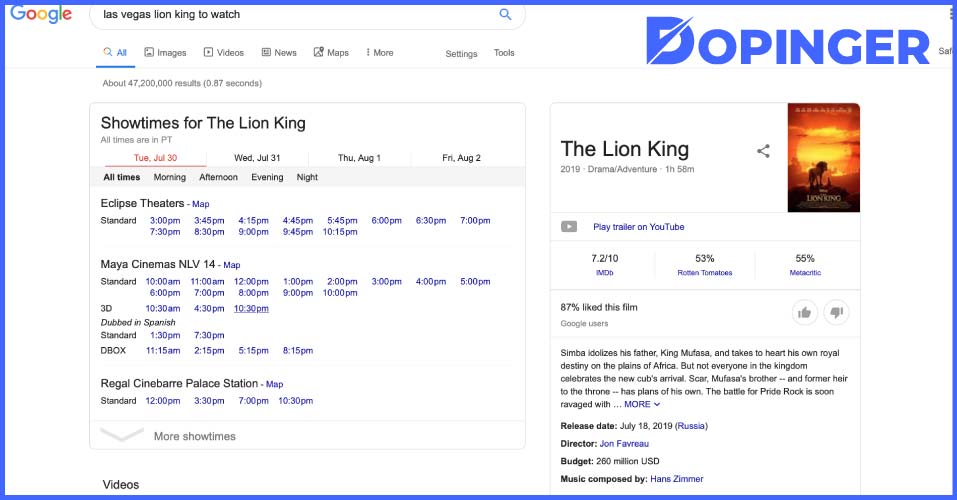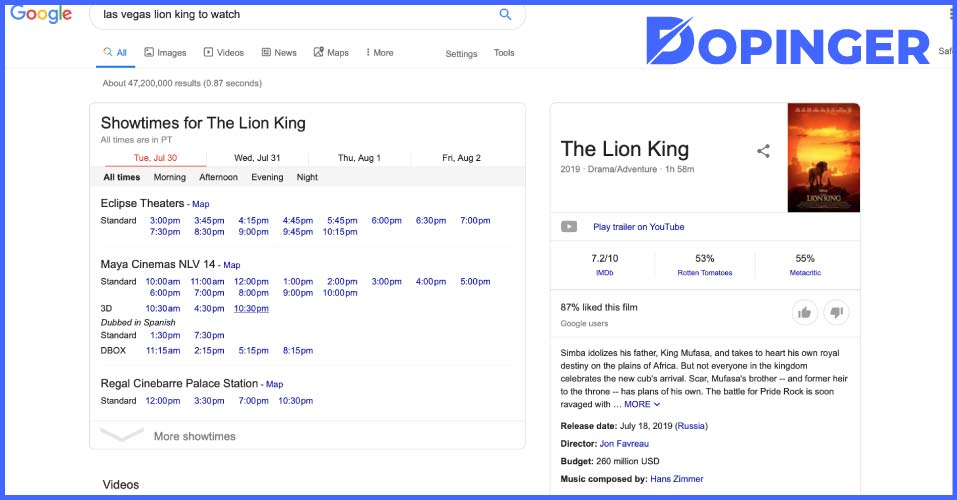 4. Rich snippets for event dates: If events appear correctly, Google can use this information to display rich snippets.
5. Google Featured Snippets: With Featured Snippets, Google provides its users with quick and easy answers to specific questions. Google also uses this data to answer these questions.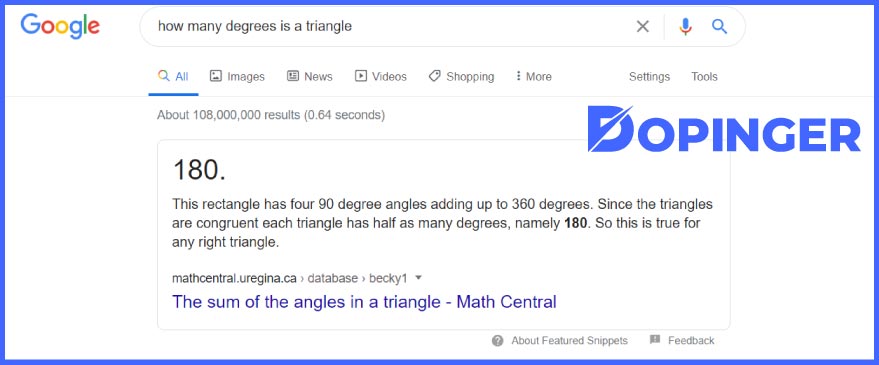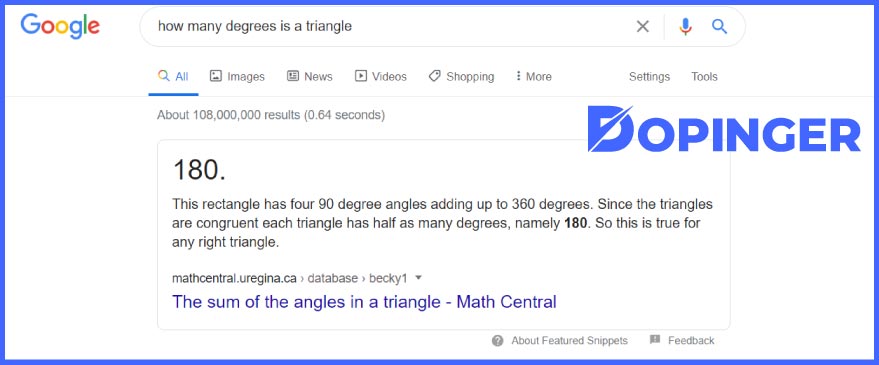 IMPORTANT NOTE: Even if you label the content on your website with specific formats for displaying structured data, there is no guarantee that Google will take this into account. However, the use of correct syntax and designation in the markup is a prerequisite for being able to display it.
The Importance of Structured Data
As you can see from the examples above, structured data offers you the opportunity to become more noticeable in the SERPs. For example, users can click on your snippet by displaying rating stars, images, or price information in the SERPs. By using this data, the CTR in the SERPs can increase sustainably. You should not underestimate this effect. The best thing to do is to think of your own experience when searching for articles. Wouldn't you instead click on a search result with an image or a star rating?
Google is now very good at reading out and processing content on websites. Keep in mind that you're not just making it easier for Google to index information with the help of markup. Therefore, pay attention to the following aspects when optimizing on-page:
Use bullet point lists for a summary of product or article highlights.
Create overview tables for product comparisons.
Label your headings sensibly with h-tags.
Offer Google short definitions and summaries on specific issues.
Formulate particular questions in headings. Use questions that a user could ask.
As you can see, there are other options besides structured data to make it easier for users and Google to find information. Therefore, you should not lose sight of these aspects in your efforts for it.
What Formats Are There For Structured Data?
There are various ways to mark up this data type on your website. Google suggests using schema.org for this. All possible variants for marking content with microdata have descriptions there. However, Google also mentions that Google also uses not all properties described on schema.org.
Google currently supports the following markups: editorial articles, Navigation paths, Books, Carousel display, Company contact, Courses, Critic reviews, Records, Assessment of employers, Events, Fact check, vacancy, Livestream, Local business, logo, media, job, product, Q&A side, recipe, Reviews, Sitelinks with the search field, Software app, Videos.
Google supports the following formats:
JSON-LD: This is a JavaScript that is built into the source code of the target page. The script refers to text that is visible to users and gives search engines useful additional information about what data is on the page. The advantage of JSON-LD is that it dynamically integrates the data.
Microdata: Microdata is HTML elements that can mark the visible text of a website. The elements always refer to a so-called "Type," which in turn contains various "Properties."
RDFa: This format is an extension of HTML 5. The HTML attributes are added to the visible text elements.
Usage For e-Commerce Websites
If you run an online shop, you should use structured data for products. You can use it to mark ratings as well as prices, price ranges, and availability. It is, of course, essential that the products also receive ratings. Therefore, you should provide evaluation options in advance.
Google can now also display this data in Google image search. With markup, you increase the chances of your products' click rate on there.
Structured Data For Local SEO
Structured data is particularly useful for local companies. Google can then use this data in Google Maps and web searches. It is vital that you observe the NAP rule and always give the company name, address, and telephone number in the same way.
The Guidelines
To make Google search results use your structured data, you must follow specific guidelines. Anyone who violates Google guidelines and uses the data for spam purposes risks losing rankings.
Use RDFa, Microdata, or JSON-LD to mark structured data.
Let Googlebot crawl your data. Therefore, make sure that the robots.txt or a no-index tag does not delay the crawling.
Make sure that the content you have awarded is up-to-date and correct.
Consider the general webmaster guidelines.
Do not post fake reviews or ratings.
Do not mark any illegal content.
Use all the required properties.
If possible, use all recommended properties.
Try to use the most suitable type and property names from schema.org for your content.
If you mark pictures, they must be crawlable and indexable.
If you mark elements in lists, all other elements must be marked with markup.
You can find a detailed overview of the guidelines for this data type from Google here.
FAQs
What is structured data with an example?
Structured data is the data type that AI can understand and use. Addresses, credit card numbers, location, etc. are structured data examples.
How is structured data stored?
We store structured data in well-defined schemas such as Databases. We use SQL (Structured Query language) to manage the structured data in databases.
What is unstructured data?
Unstructured data is the data type that AI cannot collect and create schemas about. They do not mean anything for SEO because you can not list them for meaningful purposes. E-mails, presentations, spreadsheets, etc. are in this category.
Conclusion
With structured data, you can sustainably improve your presence in the Google SERPs and make it more attractive for users. For this purpose, you should mark relevant data with markup. For all the awards, don't forget the basic SEO rules. Because this data type only make sense if the content is up-to-date and offers users extra value. But if that is the case, structured data is the freestyle for your OnPage optimization!
Thanks for reading this article. We hope it helps you grow your SEO knowledge. If you want, you can check other SEO-related blog posts of Dopinger. If you want to learn more about Structured data, check this video out by Yoast: