In today's world, everything is online and has a place on the internet. All businesses have carried their works online, and the ones that could not carry their business are not doing so well. That is why it is essential to have a website or even a social media account for business. Luckily, creating a website is not as complicated as it was before. Today, we have tools that can help us create websites in an easy way. One of them is WordPress. So, what is WordPress?
In this article, we will explain what WordPress is in a detailed way. From its history to how to use it, we will touch upon the main features of it and how you can benefit from them.
WordPress is a content management system (CMS), and it is free and open source. It means that anyone who has access to the system is able to use and make changes on the system freely. The system is written in PHP and paired with a MySQL or MariaDB database. It is one of the most popular management systems to create a website or a blog. The system even has a huge market share on the internet. It is powering more than 36% of websites on the internet.
The good thing about it is that it offers a user-friendly structure. So you don't have to be a website developer to use it. You can build a website without doing coding because the system does it for you in the background. It is even possible to create a website or blog that is mobile-friendly.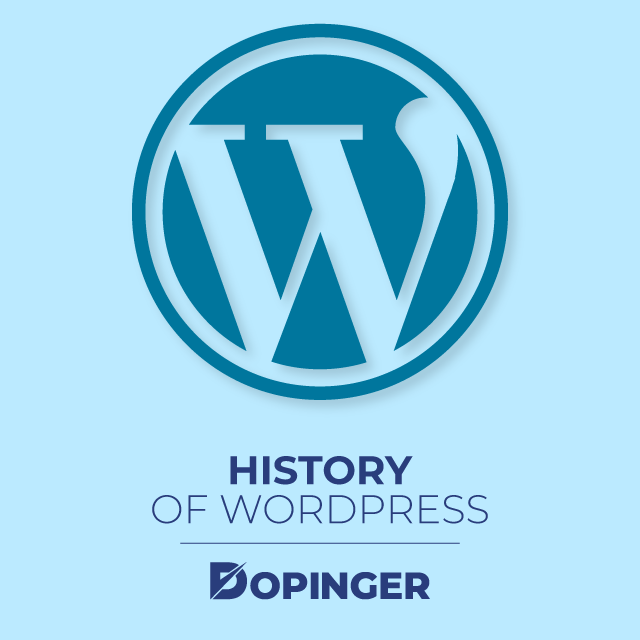 History of WordPress
WordPress was created in 2003 by Matt Mullenberg and Mike Little. The actual purpose of its creation was to create a project for b2, which was the predecessor of WordPress. b2 or b2 cafelog is a weblog tool. It was a successful tool that was installed on approximately 2,000 blogs as of May 2003. The system was written in PHP by Michael Valdrighi, who is now a developer for WordPress.
It became so popular among businesses that were starting to have websites on the internet for the first time because it was easy to use and cost-effective since you can do it yourself.
WordPress.org and WordPress.com
When you type WordPress on Google, you will see that there are two different websites; WordPress.org and WordPress.com. So what is the difference between them?
If we put it simply, .org is a free of charge open-source software, and the .com is a paid service, but it is powered by WordPress.org. WordPress.org is a self-hosted system. To use it, you only need to get web hosting and a domain name. However, if you use .com, you don't need to struggle with a web host or domain name. If you choose this, you can use your own domain name and remove ads. It is also more secure to use WordPress.com.
In WordPress.org, you have more options for installing themes and plugins. You can make your website more unique with the design options of these third-party elements, and you can install as many as you want. It is possible to use WordPress SEO plugins such as Yoast SEO as well. If you want to use third-party extensions in .com, you will have to pay an annual fee.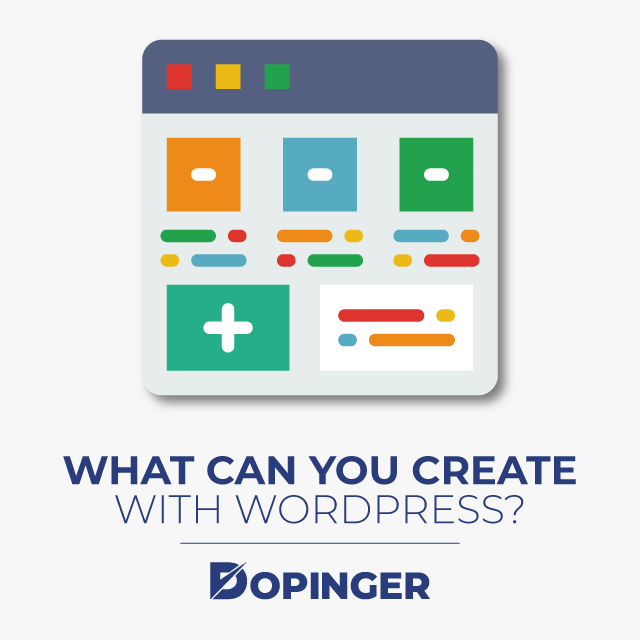 What Can You Create With WordPress?
It is a brilliant content management system that allows its users to create many different websites. Here is a list of the types of websites that you can create with WordPress:
E-Commerce Websites
Business Websites
Blogs
Portfolios
Resumes
Social Networks
Forums
Websites with membership and many more.
As you can see, the variety is pretty wide in this system. If you think that only small businesses use this system, you're wrong. It is used by many types of businesses, from large brands to individuals. Even the official website of the White House is powered by WordPress.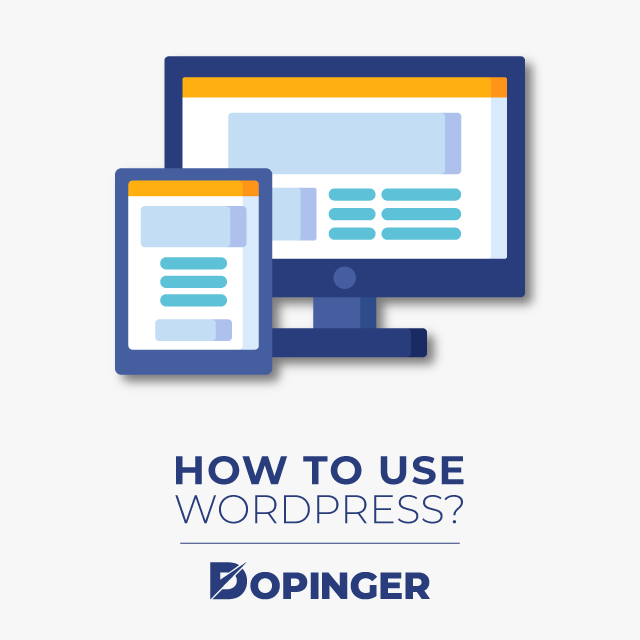 How to Use WordPress?
You can use it from any computer. It runs in the cloud, so you don't need to install anything on your computer. As in any website, you have to create an account. You can create an account by your e-mail, or you can do it with your Google and Apple accounts.
Once, you have created your account; you will immediately start with writing your domain name to the bar. It even comes with alternative domain name suggestions, if your desired name is taken.
It is possible to get extensions such as: .blog, .com, .net, .org, .club, and .co for your websites. In WordPress.com, you get your domain name you will be offered with four different plans. These are Personal, Premium, Business, and E-Commerce. Of course, the fee changes according to the plan. Once you've chosen the plan, then you can start to design your website.
FAQs
What Is WordPress used for?
You can use this system for various websites. It offers a user-friendly experience for website creators and does not require you to be an expert. That is why it is used for many different websites. From business to e-commerce, more than 36% of the websites on the internet use it.
Is WordPress free?
There is a free version and a paid version. The .org version is free while the .com version offers paid services. Both have different features yet it is the same in the structure.
How much is it monthly?
The .com version offers four different plans. It changes according to which one you choose. You can learn the prices by visiting wordpress.com.
Conclusion
We have covered what WordPress is. It is a brilliant content management system that is easy to use and can be adapted for any kind of website. We have touched upon the history, the differences, the website kinds, and how to use WordPress. We hope it has been helpful for you.
If you want to learn more about such topics, please visit our related articles. You may be interested in what is sitemap and top 5 WP sitemap plugins.