With the internet growing every day, there ought to be some websites that do better and some that are not good enough to bring a lot of traffic. There are a lot of mistakes that can result in losing visitors of your website. Today, we will talk about these mistakes and tell you what you should remove from your website to rank better if you make these mistakes. So, let's see what you can remove from your website to rank better!
Remove Bad Headlines
Using good headlines and headers usually takes the cake when it comes to what might keep your visitors on your website. You should always aim for a headline that defines what your website aims to do. For example, if your website is about your company, you might want to tell your audience what you do. Using vague headlines and headers will surely not bring you any traffic; instead, it might make you lose traffic. General statements are usually not enough to keep people on your website. People might even think they are on the wrong website.
The best thing to do is try to find an explanatory header. One of the mistakes is to use a vague header and then try to explain the header with descriptive sub-headers. Instead of doing this, you might just want to flip the header and sub-header. The most important thing about your header is that your visitors must be able to tell what you are all about at first glance. For example, you can test your headers by showing them to someone and then asking them what they think about it at a very first glance.
What Might Help to Create a Good Headline
Social media icons in your header might damage your website so it's one thing you should remove from your website to rank better.
Linking your social media to your website is usually a good idea. However, if these social media links and icons are the first thing your visitor sees when they first find your website, it might damage your traffic.
Imagine you are searching for something, and you stumble upon a website with social media icons in the website's header. As soon as you click those icons, this will lead you to a social media platform like Instagram or Youtube. And from there, you will begin liking pictures of your friends or watching funny cat videos.
It is never a good idea to distract your visitors. If you have to link your social media to your website, then only use the ones you are active and share something on. You should also avoid including the social media icons on the header and instead use the website footer.
This will make sure the social media icons that can distract your visitors are not the first thing they see.
Including Dates Might Not Be Such a Good Idea
As the name of this entry suggests, it might not be a good idea to include the date when you post something. For example, some writers on the internet create evergreen content. This means that their content is always relevant, and the date doesn't matter.
However, if these evergreen contents include the date, some people might think the website is not relevant and search for something recent. Such a problem is rarely the case for evergreen content. You can take this article as a good example or any other "how-to" article. Such content tends to be evergreen and timeless since the solutions to most of the problems rarely change.
So, if you don't want to damage your ranking, it might be a good idea not to include the date if the date is irrelevant. Try to analyze your content, and if it is evergreen or the date is irrelevant, then don't include the date.
You should also make sure that the date doesn't appear in the URLs, headlines, or any other part of your website. In that case, those would include things you want to remove from your website to rank better.
Remove Long Paragraphs
No one wants to read super long paragraphs. Today's internet is really fast, and people usually look for faster solutions to their problems. In reality, none of us have time or will to read super long paragraphs.
So, it might be a better idea to ditch the long paragraphs to use shorter ones. You can, for example, search for something and check the best-ranked websites. Try to see if they use longer paragraphs or shorter ones.
It is a good idea not to use paragraphs that are longer than three or four lines.
Also, making your website easy to scan is a good idea. Adding other formatting is a good idea. Use bullets, bold letters, internal links.
Compress Your Files to Rank Better
One of the important things you have to do to rank better is to compress files. This will make sure your website is loading faster.
It might be a good idea to lose the bigger files or compress them. This will make sure your content is loading faster, thus making your content rank better.
Search engines like Google also value compressed files much better.
A good suggestion would be to start using WP Optimize and WP Rocket. These WordPress add-ons help you better the performance of your website.
WP Rocket is purely focused on the loading speed of your website, while WP-Optimize has a lot more options to increase website performance.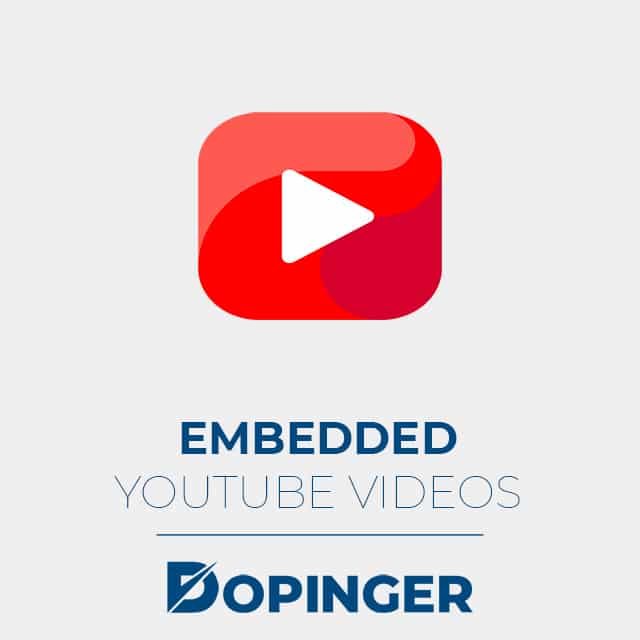 Embedded Youtube Videos
Youtube videos are amazing, and it is also really easy to get an embed code. However, a lot of people usually forget a couple of things that might help them.
As we mentioned before, it is never a good idea to distract your visitors. If the Youtube videos that you embed lead your visitor to a funny cat video, or worse, a video from one of your competitors, this might damage your traffic.
When you are watching a Youtube video and want to use it on your website, normally press the "share" button. After you click on the embed, rather than sharing the video, click show more.
Here you can uncheck the "show recommended videos" option, and this will not show any suggested videos on your embedded Youtube video.
It is a good idea to get an embed code. Now you know how to disable the suggested videos.
Using PDF Might Not Be So Wise If You Want to Rank Better
PDF is an old format that might harm your traffic. Although PDF files get ranked, this doesn't change the fact that PDF is not a good option.
Use PDF files if you are going to print the content and use them that way, otherwise use HTML.
There are reasons why no one suggests using PDF. No matter how easy it makes to manage your website or how easy it is to create.
And the Word docs are even worse when it comes to better rankings.
So keep in mind that creating all the content on your website in HTML is a great idea.
Don't Advertise Yourself
Ads, the internet is full of them. That's what makes them so dangerous. Today, we are all programmed to ignore ads as soon as we notice it's an ad.
Yet, there are still people who advertise themselves with banners on their websites. This does not only make your target audience turn against you but also takes unnecessary space and is dangerous for your website's rankings.
Most successful websites use native advertisements today. These are ads that are designed to look like content on your website. Not many of the visitors register such ads as an advertisement at first glance, and that is what makes them so successful.
The best thing to do is to avoid using banners to advertise yourself altogether.
E-mail Links Are Only Good If You Want Spam Mails
It is a good idea to let your audience reach you through your website. However, only including your e-mail address without taking any precautions to eliminate spammers is not a good idea.
E-mail links are not a good marketing strategy but also are bait for spam. So instead of copying and pasting your e-mail address, you might want to create an application form and a thank you page.
This will make sure you only get customers that are interested in your product and not spammers. Make sure you only get the necessary information, however.
Another big mistake is to ask for too much information. Only the essentials will be necessary for you to start a conversation.
Remove e-mail links from your website and add a contact form. Don't forget to make the necessary adjustments so that people can reach you.
Also, backing up every submission is important since not every e-mail always gets through.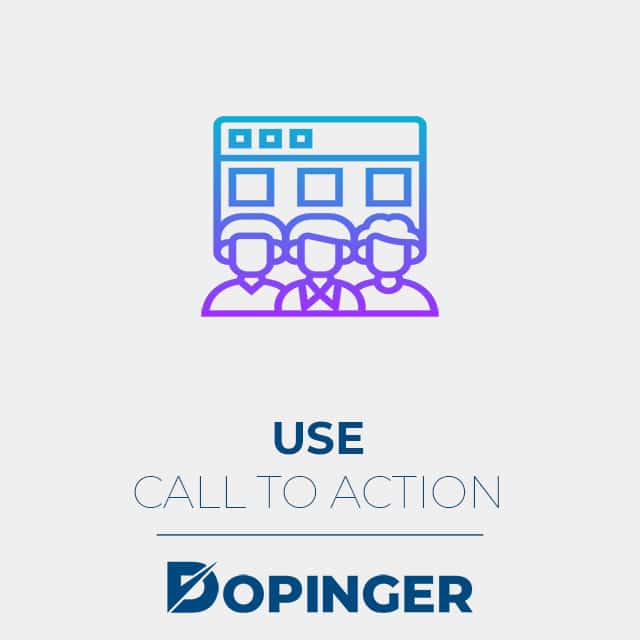 Use Good Call to Action
A call to action is a chance to tell your visitors what they are going to get out of the deal if they interact with your website.
A good call to action should be direct and benefit-oriented. Tell your visitors what they are going to get out of the deal if they just press that button!
When you are using CTA, make sure that visitors can see the benefit. Using first-person voice is also important.
Asking for Too Much Information
As we mentioned before, it is not a good idea to ask for too much information. When you need information about your visitors, you shouldn't disturb them with lots of questions. Instead, ask for the essentials to contact them.
Then when you are having a follow-up conversation, you can get the rest. By asking for too much information, you might end up losing good traffic since none of us wants to fill lengthy forms.
And since calling the internet a safe place would be a mistake, it might irk your visitors as well.
If you have additional questions, ask them through e-mails or phone.
FAQs About What to Remove from Your Website to Rank Better
What should I keep in mind to use better headlines?
You should always use descriptive headlines. If you have a vague headline and descriptive sub-headers, you should switch them. Asking people to rate your headers, for example, might be a good idea.
Why should I avoid using social media icons at the beginning of my website?
It is important to remember that you should always avoid distracting your visitors. If you include a social media icon with a link taking them to that social media platform, they might lose interest in your website and instead just spend their time on that social media platform.
What should I do to avoid people from losing interest in my website and going to social media through my website?
You should only include the social media links that you are using. Make sure you are active on the social media platform that you choose. Also, you should add the social media icons at the very end, at the website footer. This will make sure your users are not losing interest at the very beginning.
Why shouldn't I include dates?
Some content is evergreen. Meaning they don't lose relevance. But some people might think your content has lost its touch if you include dates. So, if your content is evergreen, you should always try to avoid using dates. Remember to make sure that date doesn't show at the headers and URLs as well.
Why should I avoid using my e-mail link?
Using the e-mail link will only attract spammers. You should instead create a contact form.
What to Remove from Your Website to Rank Better in Short
There are some mistakes you should avoid making to rank better. Today we talked about some of these mistakes and what you can remove to rank better. We believe some of these tips and tricks will help you rank much better and get more traffic. Try removing the pages that are harming your website using this article!
We think that you may also be interested in
Hulu Ad Manager Guide
which is our previous post about
Digital Marketing
.