Today, there are almost two billion websites. Besides, more than half of the world's population interacts with these websites. Soon, there will be one website for every two people in the online world. It is difficult to stand out among other websites in this huge online world. This situation is vital for businesses. Here the professionals who facilitate this hard work is called SEO specialists.
If you are a website owner, you will need an SEO specialist. Working with an SEO specialist may change your website's destiny in the internet world. So, how do SEO experts manage this? What does an SEO specialist do? Let's answer these questions now.
Job Description of SEO Specialists
An SEO specialist optimizes the websites according to the criteria of the search engines. These criteria determine which webpages search engines rank higher on the search engine results page. The algorithms of search engines create results pages based on these criteria. An SEO expert optimizes your website from top to bottom according to these criteria. This optimization is quite important for search engines like Google. An SEO expert first analyzes your website. Then, creates the best SEO strategy for your website as a result of this process.
An SEO expert has full knowledge of the periods such as analysis, rating, applying, process tracking, and reporting related to your website. That ensures that the studies go smoothly and well. Then, develops SEO strategies for your website. As a result of a successful SEO strategy, your website's rank on the search results page increases. Besides, the visitor traffic of your website increases. These two results are important factors that affect each other.
Stages of SEO Specialists' Work
So far, we have explained how successful websites optimized for search engines can be. Search engine optimization, SEO, is quite important for companies' websites.
Time needed: 1 hour.
So, what are the stages of this process? Let's take a look at this process now.
Collecting Information

An SEO specialist first collects information about the behavior of users of search engines. The most important step of this stage is to identify the target audience of the business well. After this stage, an SEO professional performs on-page and off-page optimization of the web page. On-page and off-page SEO works are different from each other. However, both affect the ranking of your page on the search engine results page. The activities that take place in on-page SEO work as follows.

Content Writing

At this stage, content writing is one of the most important jobs in on-site optimization. That increases visitor loyalty. As a result, your website will have stable traffic. Tag work is another on-site SEO factor. Also, you should work on links within your website. You may evaluate internal links and link-building works in this context.

Keyword Research

One of the most important factors for on-site and off-site SEO work is keyword research. An SEO expert conducts this process considering the target audience of businesses. Then, they determine the keywords as a result of the process they perform on search engines. Then, uses these keywords in the content within the scope of the SEO strategy.

Organizing Blog Posts

SEO experts organize blog posts according to these rules. Then, they share these posts on various social media platforms and conducts off-page SEO work. The websites organized by the SEO specialist aim to provide a unique user experience.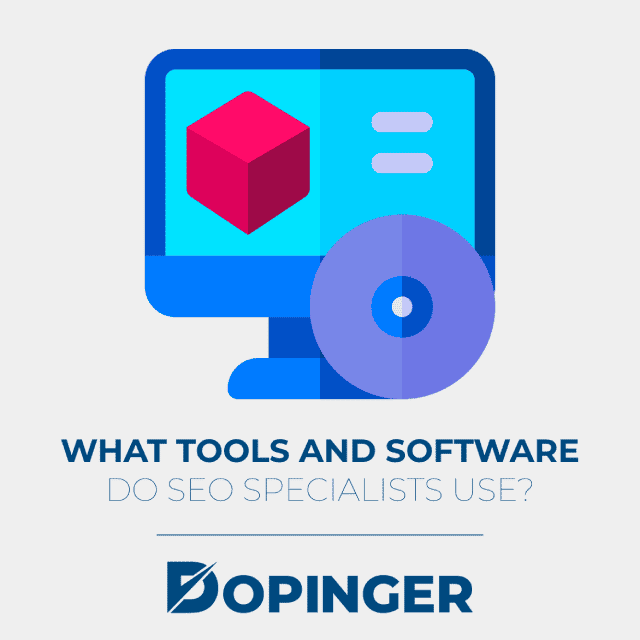 What Tools and Software Do SEO Specialists Use?
There are some main tools that SEO experts use. Some of these are JavaScript, HTML, and CSS. By using these, they make their websites accessible to more people. They work with a team to activate their SEO implementations with a new code. Besides, they get help from certain tools to identify appropriate keywords. One of the most important tools they use for these purposes is Google AdWords.
As we mentioned before, the most important part of the job of SEO experts is to analyze well. For this, they make use of some of the important tools offered by Google. One of these tools is Google Analytics. By using this tool, they may analyze the traffic of your website on a very wide scale. Besides, they may make this traffic analysis by comparing them periodically. This tool is a free service owned by Google.
Another important tool that SEO experts use to analyze websites is Google Search Console. That tool provides reports and advice on topics site configuration, site health, page traffic, and site optimization. This way, SEO experts determine their strategies for websites to rank better on the SERP. Google Search Console, the most advanced tool in this field, is also free.
Who Are the Teammates of SEO Specialists?
As you can see, the field of work for an SEO specialist is quite wide. So, SEO experts have to work with different experts on many issues. SEO experts get help from experts in this field for content marketing work. As a result, they integrate these studies into the websites.
SEO professionals should also carry out their code work with an expert. SEO professionals also work with editors for content creation. At this stage, digital marketing teams also assist these studies. An SEO consultancy service has all the teams that can carry out all these studies together.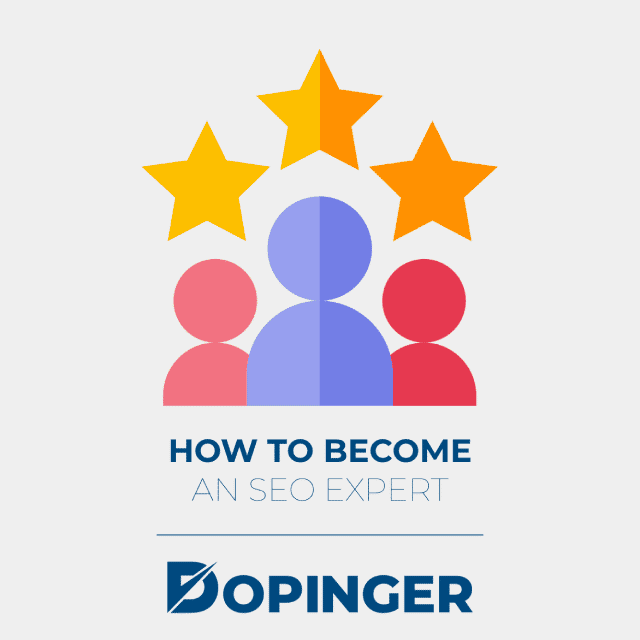 How to Become an SEO Expert
Being an SEO expert is not quite difficult as it might seem. Many institutions provide training in SEO expertise. It is also possible to get these educations online. As a result of this professional education, you are entitled to receive a certificate as an SEO expert. Having a certificate alone is not enough in this regard. SEO experts should improve themselves in parallel with the development of technology.
FAQs About SEO Specialist
Is the SEO expert certificate valid all over the world?
The validity of these certificates may vary according to the institutions. The important point here is to keep yourself updated in parallel with the developments of search engine technologies.
Can SEO experts work on a freelance basis?
You may prefer to work this way. However, you may miss out on the team support that a consulting agency can provide.
Do SEO professionals have trouble finding a job?
That depends on the SEO experts' ability to improve themselves. Besides, past work experience and networks may also provide references to SEO experts.
May an SEO expert do all the SEO work alone?
The scope of SEO is quite wide. Therefore, the highest efficiency may require good teamwork.
Can I do SEO expertise as an additional job?
You can do this if you have enough knowledge, equipment, and time.
SEO Specialists in Short
The most needed thing for a successful website is an SEO expert. In this article, we explained what SEO experts do. Besides, we gave information about the tools that SEO experts use in their work. If you want to become an SEO expert, you may find the information in this article. If this has interested you, and if you want to become an expert, read our guide entitled how to become an SEO expert.