When you are preparing an SEO strategy for your website, you may hear the term "long tail keywords" several times. What are long tail keywords? How is it different from general keyword and how did you find these long tail keywords? How also do you apply the long tail keywords strategy? In this article, we will try to explain the term long tail keywords in the world of SEO.
What Are Long Tail Keywords?
Long tail keywords are specific keywords and small volumes, so competition tends to be lower. Many people think that long tail keywords must be long and consist of three or more words. However, it's not always like that. Long tail keywords can only consist of two specific origin words, and the level of competition is low.
Well, even though it's low in volume, long tail keywords are more targeted than short tail keywords, you know. Because long term keywords target significantly very specific keywords. So, the chances are that these keywords do return the search results that users were looking for. Not general search results on the topic.
Are you still confused? Okay, we'll give you an example. For example, perform a Google search containing the keyword "Galaxy s21". You can see the search results also show various things about "Galaxy s21". Starting with the official product page, from news about the latest prices of other Samsung smartphones to articles discussing the galaxy s21. Too broad, right?
Try to compare it with the keyword "Samsung Galaxy S21 Ultra vs. iPhone 11 Pro Max" below. You will find the exact search results and very specific according to the keywords earlier. Well, this is what is called the long tail keyword.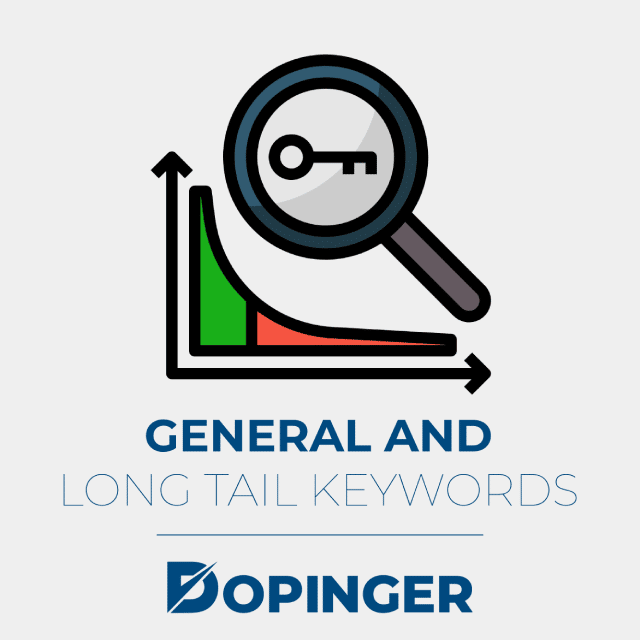 General and Long Tail Keywords
Simply put, the difference between general and long tail keywords can be seen from the search volume, competition, and qualifications. General keywords usually have more search volume, wider competition, while the long tail, the search volume is lower, but the competition is narrower because these keywords are more specific.
We would like to add that these general keywords will not meet your goals because general keywords usually target a very broad problem or issue.
To illustrate this, we can look at the keyword "short haircut," a keyword that is estimated to reach 110,000 searches per month. Meanwhile, for the long tail keyword "short hairstyles for obese women and round faces," it is estimated that the search results are only 590 per month.
Usually, also if you are looking for something on a search engine and there are lots of ads on the top line, it is a sign that there are many advertisers who have bought Adwords with these keywords. So what does this mean? This means that these keywords are in high demand, and an indication of the competition is big enough that people are buying Adwords so that the site is on the first line of the first page.
More About Long Tail Keywords
Long tail keywords have a much lower part search volume, are generally less competitive, and are much higher quality. Why can you say quality? Because there are long tail keywords that can predict searchers' intentions. We'll give you another illustration. Suppose the search results for "baby milk."
For example, using the keyword "baby milk," the search volume is estimated at 6,700. The competition is too high, so maybe we think it looks like we have to be more specific. Be the second keyword, "newborn milk," and after being checked, the estimated volume of demand for this keyword has also reached 1,800.
Indeed, "newborn milk" is classified as long tail, but it can be seen that many have targeted the use of this keyword. Therefore, try to use a quality long tail to target conversions. When the long tail keyword was changed to "price of newborn milk," the search volume was reduced, estimated at 110 per month.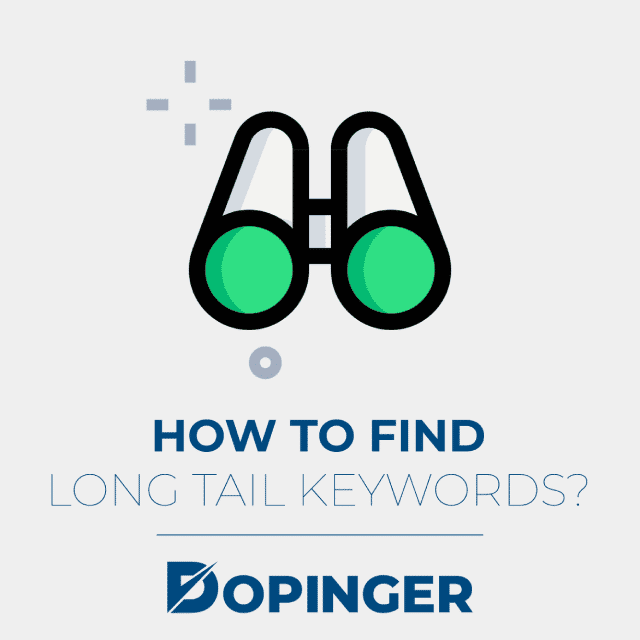 How to Find Long Tail Keywords?
If you want to position yourself on Google using a long tail strategy, why not use the advice Google provides directly? Just write down your basic theme keywords in a search engine, and you will see that Google's "workaround" feature displays a very interesting list of suggestions.
Through Related Search Results
Another good clue that Google leaves for finding long tail keywords is through searches related to your first search. This is a related search solution made by other users on Google based on the searches you performed at that time. So you'll see these really interesting suggestions appear at the bottom of your search results page on Google.
Using Local References
Many companies that offer services or sell products in cities or geographic areas don't always consider the strengths of local SEO. However, many mobile devices and browsers such as Chrome can find out your location and allow Google to customize the results page. Therefore, it is quite clear that you can add the name of your city (or cities that you are targeting) at the end of your strategic keywords to have a better position in local searches. Currently, try to look at the Google search engine by writing the keywords Infant Formula + City Name. Amazon is in the first place.
Keyword Generator
To find keyword ideas for your long tail, there are many free and paid custom generators available on the market. There is, of course, the Google Keyword Planner, but using this tool requires at least one AdWords campaign, and you can honestly find it very limited.
So the best free alternative is Ubersuggest. Ubersuggest will provide recommendations for long tail keyword ideas that you can use from the general keywords that you have. In addition, this tool allows you to have search volume as a clear indicator of competence and, of course, very useful.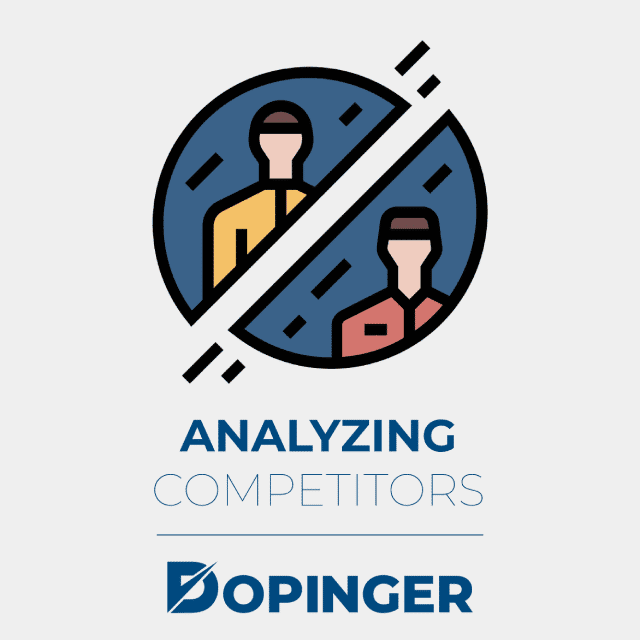 Analyzing Competitors
To analyze your competitors or competitors, you can first use the free version of Ubersuggest by simply creating an account. Even if the results displayed are limited, this tool will allow you to get an overview of the main keywords that are your competitors' traffic sources with an indication of search volume. Some of the tools you can try are:
Google Keyword Planner
UberSuggest
SEMrush
Its main purpose is to analyze at least three or four of your competitors first to "steal" some of the long tail keyword ideas that have their positions already in the search engines.
How Do You Use Long Tail Keywords on Your Site?
This may sound like a weird question, but there aren't many articles that concretely explain how to implement long tail keywords once you have a good list of keywords. And maybe you will be angry with us for answering this so simply. The answer is to use those long tail keywords in your content.
The first thing to do to get a position on Google is to forget Google. This statement may seem paradoxical, but you should know that your content is aimed at people, not Google. Get back to your original goal, and stick to the simplest technique. The best way to create engaging content is to put yourself in the shoes of Internet users and answer any questions they may have about a problem, issue, or whatever.
If you receive the search query "newborn milk prices," one way to execute it is to produce content with the following example:
Paragraph with a table of prices for the baby's milk
Paragraphs discuss the importance of drinking milk for newborns
The paragraph discusses what kind of good baby milk it contains
Paragraphs discuss the content of baby's milk and its benefits
Paragraphs on how to make newborn milk, measurements, measurements
Paragraph CTA (call to action) for conversion if needed.
One Keyword
You don't need to be an expert on newborn formula, its ingredients, and benefits. You have to read articles on Google that have discussed this and rewrite them on your website blog using the long tail keywords you want. The purpose of writing this content is also useful for you to provide clear, accurate, and complete information for your audience. One keyword can be used as multiple article content.
Thus, share the knowledge of long tail keywords in this article. Remember, SEO techniques are not as fast as making instant noodles. Still, it takes commitment, patience, and consistency to keep looking for the latest keywords. If you are already in the starting position, you shouldn't be too complacent. You need a strategy to stay in that position and optimize all of your content.
FAQs About Long Tail Keywords
Is there a high level of competition with Long tail keywords?
Long tail keywords can have a low level of competition due to their specific keywords.
Do General keywords have a lower search volume than Long tail keywords?
General keywords usually have more search volume than Long tail keywords.
Where can I find keyword ideas for the long tail?
There are many free and paid custom generators available on the market.
Which tools can I use for analyzing competitors?
You can try tools such as Google Keyword Planner, SEMrush, UberSuggest
How can I use one keyword?
You can use one keyword as multiple article content.
So, Why Should You Use Long Tail Keywords?
Using long tail keywords on your website can be one of the best solutions to increase traffic. Even though it is low in volume, this keyword has minimal competition and has a more specific target. So, you can compete with fewer sites in Google search results compared to using popular short tail keywords. This way, you can more quickly get top rankings and attract organic traffic from Google. If you need more detail on how to identify long tail keywords, make sure to read our article on the subject.