WordPress is a miracle solution to be able to run your site easily. There are countless solutions to every problem you can think of. Of course, WordPress also got your back if you want to build a network to run more than one website. WordPress Multisite is the easiest way to build your WordPress multisite network and run more than one website.
Multisite makes the whole process of updating every website, replying to comments, and more. It is the best tool to manage all your websites in an orderly manner. Now let's talk about what Multisite is, how you can use it to make your website network shine, and how to set it up for old and new websites.
What Is WordPress Multisite?
Wp multisite is the feature that enables you to manage all your websites with a simple dashboard. It creates a new level of network admin called super admin. Superadmin has access to both primary sites and subsites. Superadmin then can use to manage the sites with wp multisite's simple dashboard.
You can use Multisite to publish new content for all of your websites; this feature lets you use the same WordPress editor you use to publish new content for all of your websites. You can also use Multisite to manage the themes and plugins for your websites. You can adjust the themes of your website, plus if other people are working on your websites, they can't just use whichever theme they wish. Nothing can be changed without your approval on your websites!
You can also use the Multisite to add new users to your network. This way, you don't have to use individual dashboards but one dashboard for all your websites. Lastly, Multisite is a great tool to make the updating process a lot easier. You can update all your websites to the latest version of the WordPress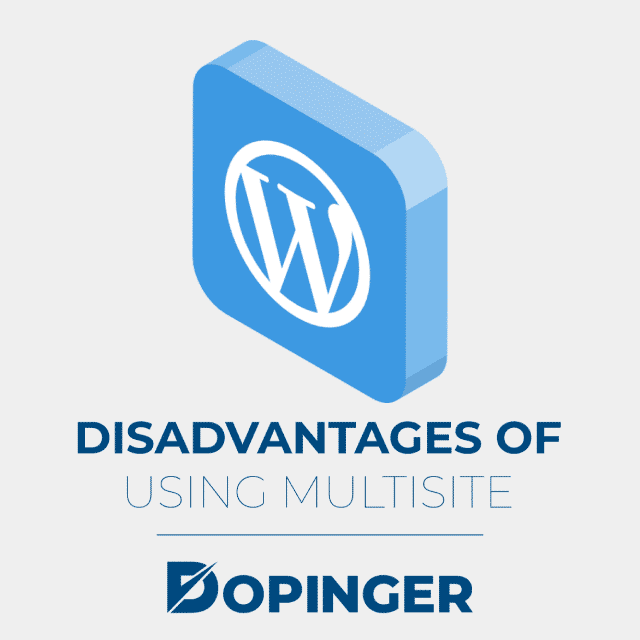 Disadvantages of Using Multisite
Unfortunately, Multisite is not a miracle solution to all of your problems. There are a few disadvantages you might want to consider. First of all, one of the biggest problems is that if one site goes down, all of the sites on the network will follow. Besides that, not all WordPress hosting providers support the multidomain structure of WordPress Multisite. This can limit your network.
Best Uses of Multisite
The multisite feature opens the door for a lot of new opportunities. There are many uses for it, though we just want to mention some of these uses to show you our readers just what can you use Multisite for?
Multisite can be easily used for brands that have branches, and each branch requires a website of its own. This will make sure all your websites look as professional as the main site. Again, this feature can be used by Governments that need a website for each of their departments. Even educational websites that allow students to create their blogs and sites using the institution server can use WordPress MU. In reality, the possibilities are endless!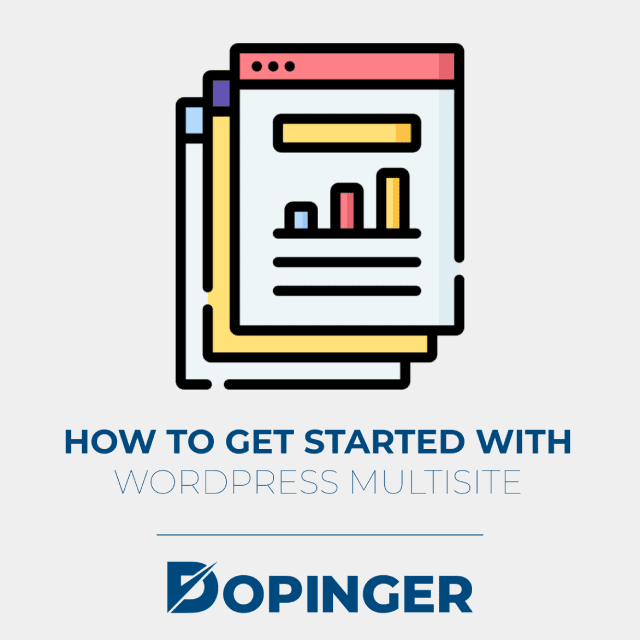 How to Get Started With WordPress Multisite
Time needed: 1 hour.
Multisite is a feature, not an entirely new tool. Thus you need to turn the features on and start working on your network. It is that easy!
Installation

Start by installing WordPress and connect to your website using the FTP client.

Editing

Now you have to edit your wp-config file.php file. You will need to add /* multisite / and define('WP_ALLOW_MULTISITE', true); codes.

Network

After you include these codes in the file, save the file and go back to your WordPress website. Log into your user account, and from here, you can go to network setup. Network setup can be found under the Tools tab. You can now start configuring your Multisite network. On the network setup screen, you will have to choose to have your websites on their subdomains or subdirectories.

Details

After you choose which type you want to set up your network with, you can now go to the section with the network details, name your network, and add the admin address. Now click on Install. Next, you will have to copy and paste some of the code on the screen WordPress sends you. You just have to copy and paste wp-config and .htaccess files.

Enable Subdomains

After saving, you can log into your website's WordPress admin area. Now you can see the WordPress Multisite option. To Enable the Subdomains to enable the subdomains, you just have to create one. Your subdomain must point to the directory where your WordPress is installed. Login to your cPanel dashboard. Go to Domains and Subdomains. You will need to enter a text once the subdomain field pops up. Simply type "" in this field, then you can press create one, and you are done.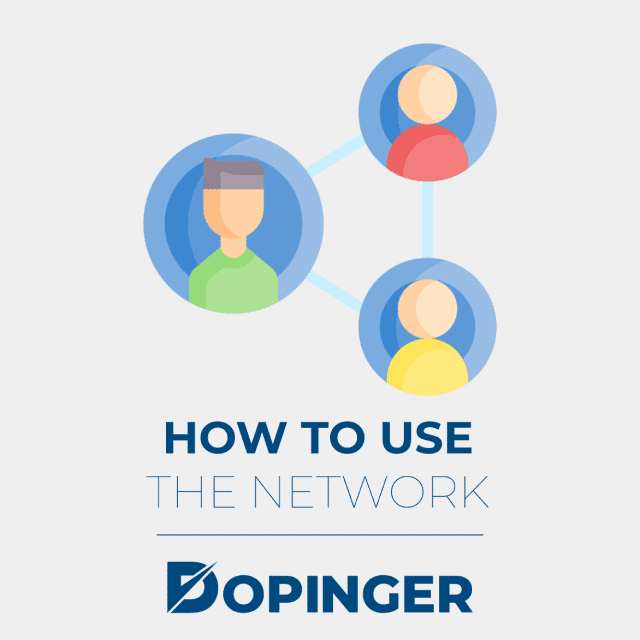 How to Use the Network
Now you have to proceed to the next process, setting up your network settings. You can go to the My Sites section that can be found on your admin bar on WordPress. Here you can use the dashboard to add or delete websites, install themes, and install plugins. Here if you navigate to Settings and adjust many of the settings. One piece of advice is to go to the network settings and set up your network right away. In the network settings, you can control which users can create accounts and websites within the network. You can also leave registration disabled. If you do that, you can add or remove users manually later on.
FAQ About WordPress Multisite
What is Multisite?
Multisite is a feature within WordPress that allows you to create multi-site networks.
What are the advantages of Multisite?
You can easily create and use a multisite WordPress network with this feature.
Can I use Multisite with Bluehost and other VPS hosting companies?
Short answer is yes, though it is good to remember some of the companies don't support multisite. You can research which companies support Multisite beforehand.
What are the disadvantages of Multisite?
There aren't many, though. When one site goes down, the others will as well. It is also good to remember some hosting companies may not support Multisite.
Who can benefit from WordPress Multisite?
Companies and institutes needing to use more than one website.
Conclusion on WordPress Multisite
WordPress Multisite is an incredible tool if you want to create and use a multisite network. In this article, we tried to explain what it is, who can use it, why you might want to use WordPress Multisite, and many more!
Use this article to create your multisite network today; it is really easy to use the Multisite feature with the WordPress dashboard. Surely you can benefit from WordPress Multisite feature easily, whether you have your brand or you want to create a website that can support other smaller websites. By the way, if you need to update WordPress, here's how you can do it.
We think that you may also be interested in
What Is Squarespace?
which is our previous post about
Digital Marketing
.