Now almost everyone knows about WordPress. Most of them will refer to WordPress.com or WordPress.org. If you think that these two platforms are the same and similar, then you are wrong. This ignorance will cause problems, especially when you want to create a website but don't know the distinction between WordPress.com vs WordPress.org.
We will examine WordPress.com vs WordPress.org based on five principles:
Ease of use
Flexibility and customization
Cost
Performance
Security
Before explaining things technically, first, we will discuss in general the difference between WordPress.com and WordPress.org.
Introduction to WordPress.com vs WordPress.org
WordPress.org and WordPress.com are two different types of platforms. Not only definitions but also many other technical things that make these two software different. Hosting is the main difference that is clearly visible on WordPress.com and WordPress.org.
WordPress.org is the website that is home to the most popular Content Management System (CMS), namely 'WordPress':
CMS is a type of software specifically designed for website creation and content management. Initially, this platform was developed only for blogging. However, due to its growing popularity, this platform is then used to create various websites, even applications.
Meanwhile, when it comes to WordPress.com, people will usually refer to WordPress, a blogging service run by Automattic. WordPress.com is a custom version of the WordPress software that is easy to operate and doesn't need to be installed on your computer first:
The difference between WordPress.com and WordPress.org lies in the hosting services used by these two platforms. WordPress.org refers to self-hosted WordPress because to use this platform, you have to install it on the server. Now many web hosting providers provide one-click installation to install WordPress without having to wait a long time. In addition, with this service, you do not need to master various technical things to install and run a WordPress site.
On the other hand, WordPress.com provides services for blogging software. You can choose from the many packages given– including the free version – and after that, you can focus on creating a blog or website without having to install and buy hosting first.
Now you know the difference between these two platforms. Next, we'll make a comparison of WordPress.com vs WordPress.org based on the five criteria mentioned earlier.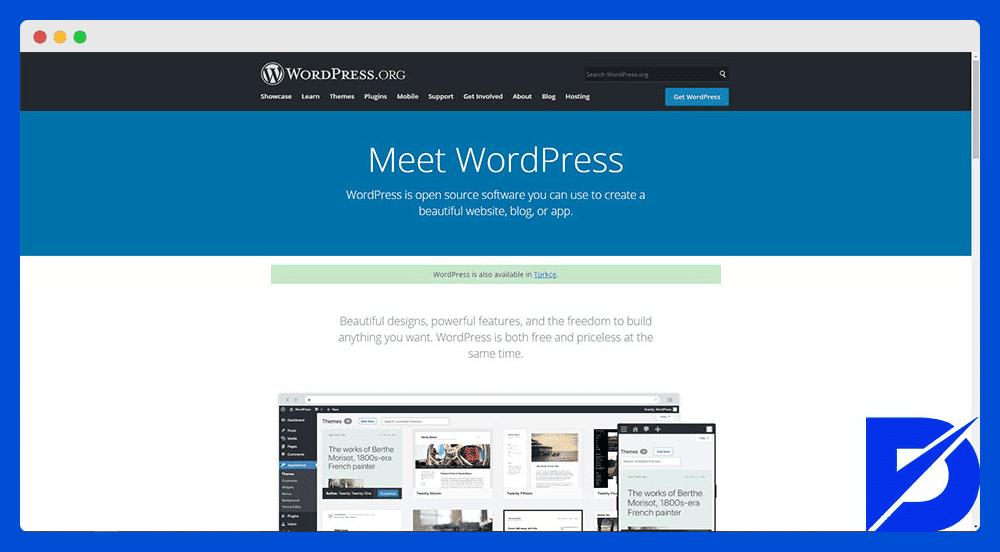 Ease of Use
In this chapter, we will compare WordPress.org vs WordPress.com based on their ease of use. We will also be more specific about setting up a new website and publishing the first post.
After opening the WordPress.com link, the first thing to do is create an account. Creating this account does not charge a fee, or it is free. You only need to create or specify an attractive blog name.
Fill in your data to create and register an account at WordPress.com. This account is upgradeable – details will be discussed later.
You can only enter the WordPress dashboard if the account has been successfully created. From the dashboard, you can manage your WordPress.com account and website.
To view and check out your new website on WordPress.com, go to the My Sites tab. By opening that tab, you will see the overall status of the site.
Like the WordPress.com editor, you can also add content and set the title in the WordPress.org editor. You can even edit the content settings using the various options on the screen on the right.
In conclusion, from installing the platform to the creation of the first content, the process is not that difficult on either WordPress.com or WordPress.org. Although the ease of setup of the platform is more evident on WordPress.com, these two platforms are still superior.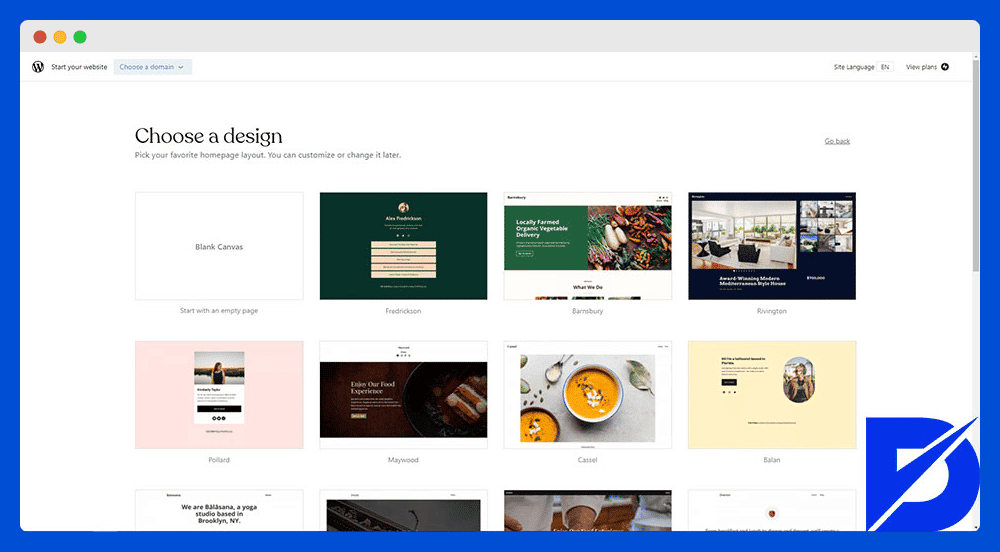 Flexibility and Customization
Many people still assume that WordPress.org and WordPress.com can only be used as blogging platforms. But actually, these two platforms can be used to create various types of websites.
In this chapter, we will compare the flexibility and customization options of WordPress.org vs WordPress.com. By knowing the advantages and disadvantages of each platform in this field, you can determine which one gives you more freedom in creating and online websites.
After successfully creating an account on WordPress.com, you can immediately adjust the appearance of the site. If you don't currently have plans to buy a premium theme, then WordPress.com has free themes to take advantage of. However, if you want to get advanced features, then you have to buy a premium theme.
Apart from themes, WordPress.com also has plugins. These two tools – plugins and themes – are the main reasons why WordPress is widely applicable. Install the plugin, and you can add various types of features that you want to add to the website.
Plugins on WordPress.org can also be used on WordPress.com. Unfortunately, this plugin cannot be installed in the basic package, which is still free. It would be best if you upgrade your current plan to the Business plan.
Self-hosted WordPress, on the other hand, seems to have no boundaries. As soon as the website is finished, you can install various plugins required through the WordPress.org plugin directory.
WordPress grants you the choice to produce your themes and plugins or even edit WordPress.
At WordPress.com, the customization options offered are very limited. That's why, for a comparison of WordPress.com vs WordPress.org, WordPress.org is superior.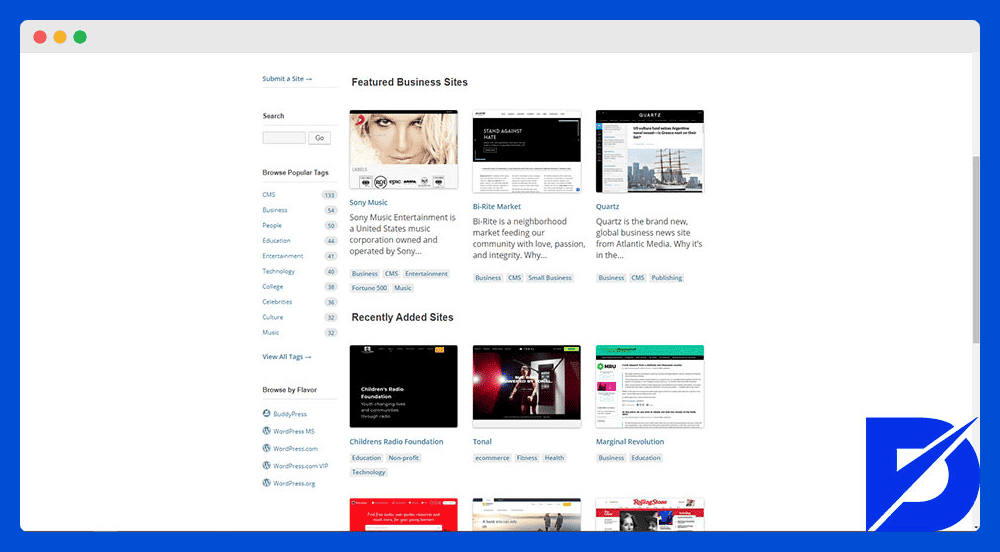 Cost
Most people know that creating a website is not easy. At least, you have to prepare several costs to buy hosting and domain. The rest is thought after the website is successfully online.
Although WordPress.com has a free version, if you want more advanced features, the platform offers three premium plans :
Personal ($4 per month): You can disable ads and create one domain name by purchasing this plan.
Premium ($8 per month): By purchasing this plan, premium users can create ads to earn money from the internet and even use CSS for web editing.
Business ($25 per month): By purchasing this plan, you can add plugins and themes and integrate your site into Google Analytics.
Don't be in a hurry to buy one of the three packages above. It is better if you first know your intentions and goals from creating a website. If you have, then you buy a platform package according to the needs of the website. It's just that, if from the start you intended to maximize WordPress.com, then buy the Business package. With this plan, you can take full advantage of the WordPress plugin system. Even in the Business package, there is also the advantage of Google Analytics integration which is very important if you want to know and understand the behavior of your site visitors.
The initial cost of creating a website varies widely, from zero to hundreds of thousands, and generally depends on the platform package, hosting service, domain, and tools chosen. When viewed from the availability of several free options and at affordable prices, the comparison of WordPress.org vs WordPress.com this time shows WordPress.org as the 'champion.'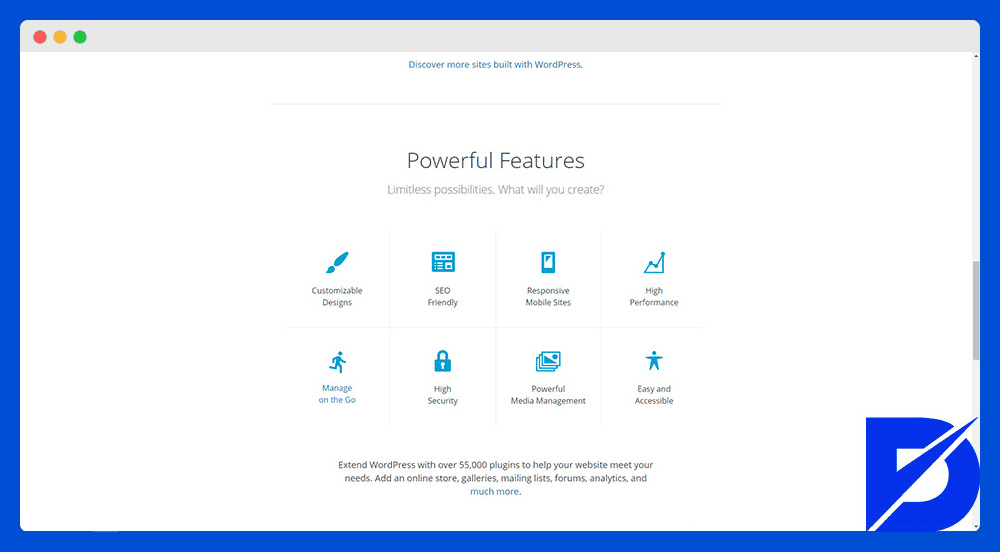 Performance
One of the most important things that everyone takes under consideration when choosing a platform to create a website is performing. Websites that provide the best experience are websites with fast loading times, and users don't need to experience page inaccessibility or slow loading times.
The platform is not always the leading cause of declining website performance. Many factors influence it, for example, uploading large, high-quality images without compressing them first. Even so, you still have to make sure the platform you use has explicit rules regarding performance.
There are several ways to improve site performance, apart from choosing the right hosting provider. For example, you could integrate a Content Delivery Network (CDN) with a website or leverage browser caching. Both have a positive impact on site speed. For those who like to manage and manage how the system and website look, you definitely won't mind this flexibility.
Performance and speed are two critical things you should never forget when considering WordPress.org vs WordPress.com. You won't have any performance issues if you use WordPress.com. However, if you want the freedom to optimize your website, then WordPress.org is the best choice.
Security
The final point we will use to compare the differences between WordPress.com and WordPress.org is security. If you want a secure website and your data has protection, you have to make sure that the platform you use is safe. A platform with a quality security system will also protect your website from hacker attacks who want to distribute malware or spam.
The security system at WordPress.com has more value. As we already know, WordPress.com is a closed platform, and that means the risk of breaking the security of the site is not that high. The WordPress.com team is fully responsible for the security of your site or blog. So you don't have to worry. Just focus on content creation and blog or website management.
Different from WordPress.com, WordPress.org requires you to 'care more about security. Why? Because from the start buying a hosting service, you must know the security system it offers. You also have to do several processes and steps to secure the website.
In essence, because WordPress.org is open-source, you are free to set up your security system. For a comparison of WordPress.com vs WordPress.org in the area of ​​security, WordPress.org still has the upper hand.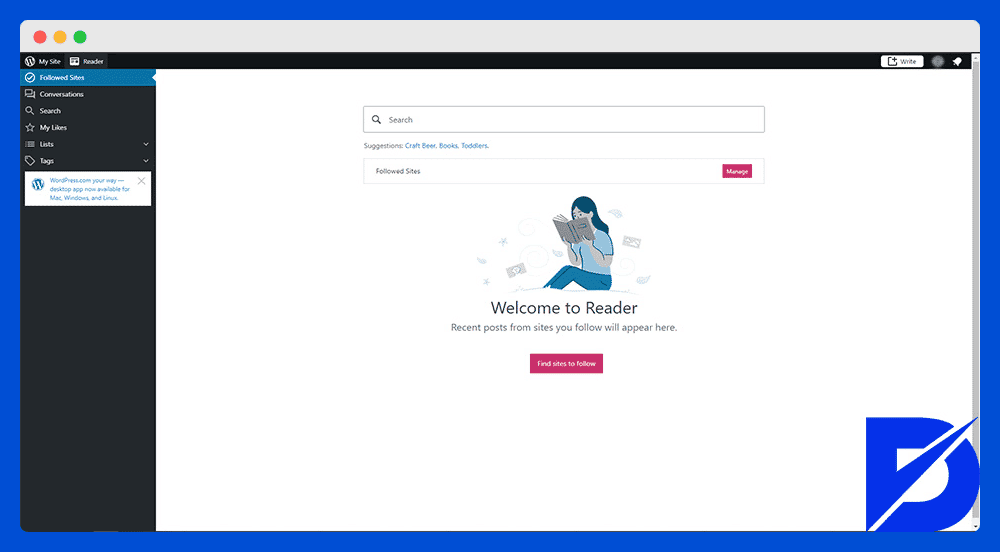 Advantages of WordPress.com
After mentioning and explaining the differences between WordPress.com and WordPress.org, it's time to discuss the advantages of each platform. The first platform we will cover is WordPress.com. Here are some of the advantages:
Making websites so much easier.
The dashboard is easy to operate, and it includes a variety of features.
There are dozens of free themes.
Reliable performance and security system.
WordPress.com's biggest drawback is that you can't install plugins unless you buy and activate a $25 plan. Plugins are one of the main factors why people choose WordPress for online blogs and websites than other platforms. For this reason, the ease of installing plugins is a very significant point.
To create a simple blog or website, you can use WordPress.com. Even with this platform, you don't have to manage any other technical stuff – add exciting content.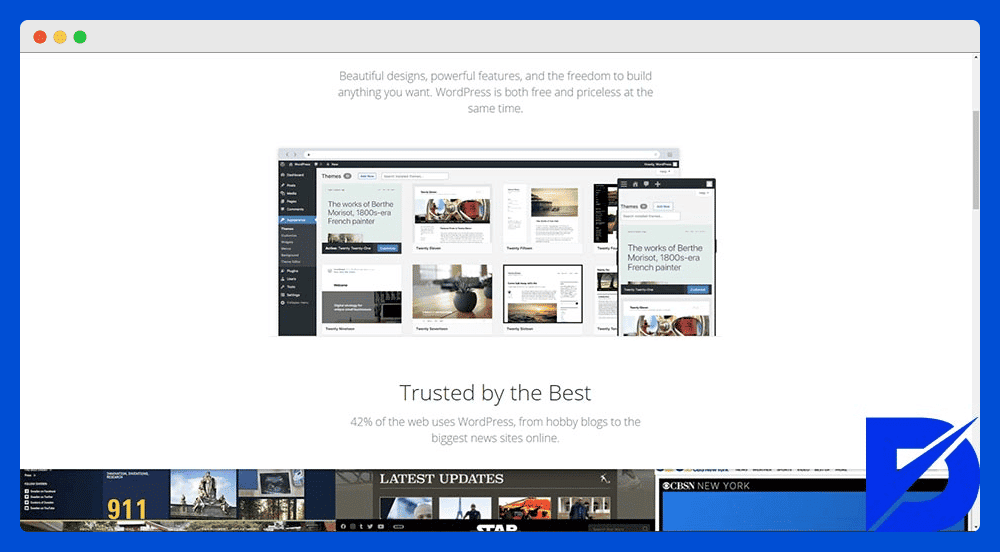 Advantages of WordPress.org
Everyone knows that WordPress.org is popular and widely used. Here are some of the main reasons why this platform is the best choice:
The platform is open-source, and that means you have complete control over every aspect of the website.
The dashboard has many options and is easy to use.
There are thousands of plugins and themes that create various types of websites.
You don't need to stick with just one provider because WordPress can run on any web hosting or server.
In addition, WordPress also has a large online community. The existence of this community will help users, both new and old, when they encounter problems or errors. No matter what questions or problems you face, you can find various tutorials, guides, or even ask the developer in this online community.
Learning and understanding WordPress.org is, unfortunately, more complicated than WordPress.com. Not only that, but you also have to know various ways to secure your website and optimize its performance. However, as difficult as it is to understand WordPress, you, as a novice user, can still and can learn it. The many customization options make it easy for you to manage and develop your website. That's why, after discussing the differences between WordPress.com and WordPress.org, we think that self-hosted WordPress.org is still the best choice.
FAQs About WordPress.com vs WordPress.org
What is CMS software? 
CMS is software specifically for website content and creative management.
Does WordPress.com offer a free version? 
Yes, WordPress.com provides a free version package
Can I enter the WordPress dashboard without an account? 
No, you can only enter the WordPress dashboard if you have set up an account.
Which WordPress should I use for website optimization? 
For website optimization, you can use WordPress.org
Why do individuals choose WordPress for online blogs? 
The main reason why everyone chooses WordPress for online blogs is due to its plugins.
WordPress.com vs WordPress.org in Short
At first glance, there are many similarities between WordPress.org and WordPress.com. However, there are also a few things you can use to compare WordPress.com vs WordPress.org. Although these two platforms are 'brothers,' WordPress.org still excels in terms of features because of its open-source nature.
For those of you who don't want to go through the hassle of buying hosting and domains and only plan to create a simple blog and website, then WordPress.com is an alternative that's worth a try. However, if you want the freedom to optimize various aspects of your website, then choose WordPress.org.