Below you'll read the ins and outs of writing a company profile. One of the important things that must be owned by a company is to create a company profile. Company profile is often shortened to comprof, which has a purpose for media promotion, requirements for joining the community, and requirements for applying for loans if the company is in the financial sector.
Making comprof is needed because it is considered the most effective and efficient way to inform the company's profile to the general public. However, a good comprof must, of course, be prepared with a good design and appearance. For that, how to make a company profile must be correct and use the right media.
How to Create a Good Company Profile
Having a good company profile display is undoubtedly more attractive to someone to read and know the contents of your company profile. So that the company profile looks good, then you can follow how to make it below:
Make a Brief, Concise, and Clear Company Profile

Explaining the company's products would be better if using an effective and efficient way. That way, you don't waste a lot of time, and your target market is more focused on knowing the information you want to convey. So in making a company profile, it must be short, concise, and straightforward. When making a company profile in the form of text, only two pages of folio paper are enough, not more. Very few readers read the company profile in its entirety but only briefly read it. If you make it in the form of a video, then make it short so that the audience does not get bored.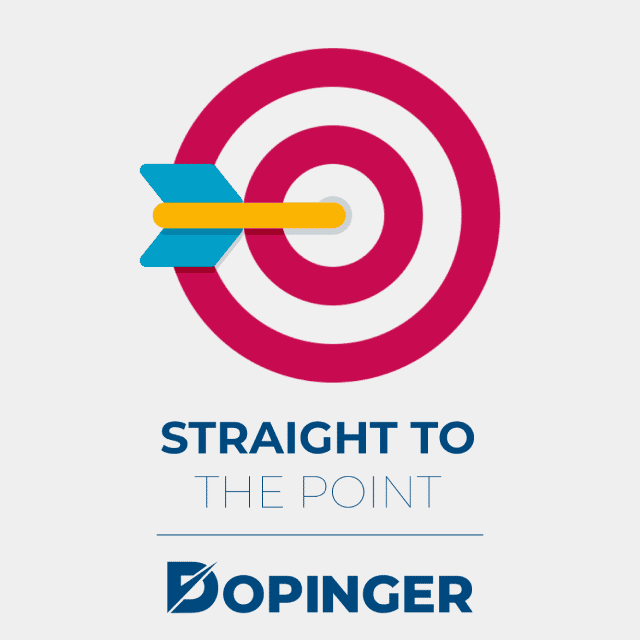 Straight to the Point

In creating a company, there is no need for long-winded and small talk. Just write down the subject matter of the company information that you want to convey to the reader. The goal is that readers can immediately catch the contents of the company profile that you make. In making it, you can try by choosing the most exciting images from the existing stock. Also, choose the words that are most needed and very important for readers to know. Each headline is given a bolder text or a different color. Make an interesting headline from any information you want to make; especially for writing a company profile
Use Accurate Data

The data in the company profile must be accurate when it comes to writing a company profile. This is very important because accurate data will increase the reader's trust in your company. From the information on the company profile brochure you make, sometimes readers immediately confirm the information contained in the company profile brochure. Especially in terms of the advantages that the company has, make it in accordance with the existing reality. Even though you intend to attract readers to use the company's products or services, honesty must still be a priority. This is useful in maintaining the trust of readers for long-term effects.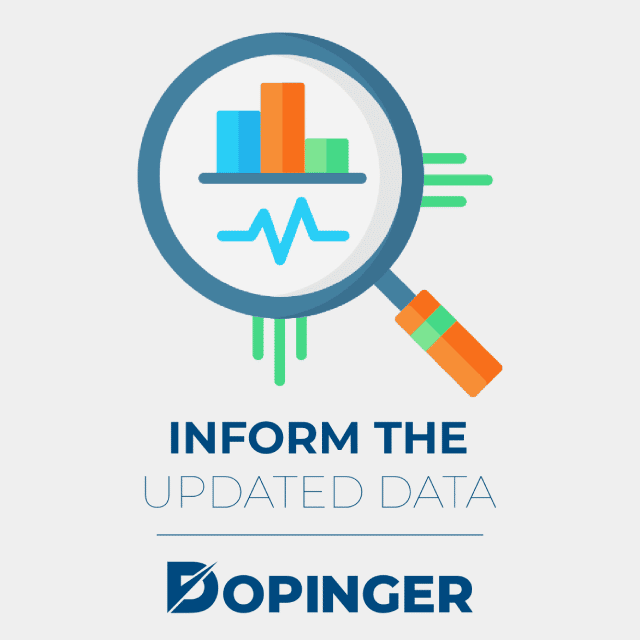 Inform the Updated Data
The information you provide should also be up to date. For example, let's say you offer a discount promo of up to 50% this month. So the promo must exist when the brochure is distributed. Do not distribute brochures if it turns out that the promo has been missed because it will only disappoint readers. So that the company profile you make is always up to date, you can set how it is made. You can try to make it every six months or if there is a change in important information in the company, immediately replace the old brochure. To be more clear, also include the latest company information. You can directly contact the contact listed.
Present Your Company Profile in a Creative Way
Making an ordinary company profile will not attract readers to see or read it. Usually, if the dish is just an ordinary company profile, it will just be thrown away. It's a shame not if the brochures are made only to be thrown in the trash. So that the company's image is good and can give a professional impression, you can make a creative company profile. Starting from language selection, use verbal and visual language. Make a brochure that can generate interest, attention, and a positive impression. That way, it will be easy for readers to enjoy and accept.
Contents of the Company Profile
Time needed: 5 hours.
You can find the contents of the company profile below.
Front cover (required)

For the front cover, it is mandatory and fills in the title/name of the company.

Preface (optional)

This preface is not mandatory, but it would be nice if it was included as well.

About Us

In this section, you can try to enter about the company. It can also be about the history of its establishment, engaged in what field, and filling in anything interesting with the right choice of words.

Vision and Mission (optional but important)

Almost all of the company profiles contain the vision and mission. Although this is optional, it is important to fill it in.

Company Products/services (mandatory)

For products or services, you must include them because this is making a company profile brochure so that readers know.

Pros (Optional but important)

The advantages of this company are optional, but so that readers can be interested in buying products or using your services, it is better to include them.

Company Experience (optional)

The experience of this company is almost the same as point 6, which is so that readers can be more interested and believe in you.

Photo Gallery (optional)

Photo galleries are not required to be listed. But with the brochure photos, it becomes better, and readers know the activities carried out and the products offered.

Client List (optional but essential)

The list of clients though it looks trivial, but can be the biggest attraction for the company. We recommend that you include it by attaching the client's logo to the brochure.

Back Cover & Contact Information (required)

You can try to attach a telephone number, email, fax, and contact address to this back cover. The back cover must include contact information, address, telephone number, fax, email, etc.
Good Company Profile Making Media
There are so many media that you can use in making this company profile. The media used depends on the type of company profile made. If the company profile is created in print you can use Corel Draw and Adobe Illustrator to make it look more attractive if you want it in the form of an animated video, for example, with Anime Studio.
FAQs About Writing a Company Profile
What steps should I take when making a company profile?
The company profile should be short, concise, and straightforward.
How can I make my company profile exciting?
You should choose images from the existing stock.
How can I make visitors visit my company profile more often?
You can include the company's latest information.
How can I generate interest in visitors?
You can make a brochure that can generate interest.
What program can I use for making a brochure?
You can use Adobe Illustrator to create an attractive brochure.
Writing a Company Profile in Short
At its core, a company profile is a brief and informative description of a company. An elegant, clear, and conceptualized company profile will attract the attention of other parties and bring benefits to the company we manage. If you desire to start a company or business, you can first consult with a business coach. That way, the process of creating this business can run more optimally and smoothly. Speaking of marketing, would you be interested in learning about Marketing ideas that are low budget?