In this article, we will talk about YouTube channel names and ways to make them more creative. Today there are many handy solutions that users may benefit from, such as channel name generators. We will investigate those while also unveiling some of the strategies regarding the audience, your image, and name criteria.
Name Your Audience First
Are you struggling to find creative YouTube channel names? Or perhaps you already have some vague ideas waiting to come to full fruition? No matter what, let's try to build together a sort of checklist. One should think of YouTuber names as the packaging of everything else. So you can picture it as an invitation provided that you already know who you are planning to invite. In other words, who are the people supposed to fit your target audience? Any idea already about their age group, profession, lifestyle, or potential interests? There is probably a specific profile that you wish to captivate, even if you may not be fully aware of it yet. Take the time to think about it, always with a pinch of mindfulness.
For example, if you are crafting videos for a senior audience, 'Gotcha Granny in da House' might not be the most brilliant name idea. Don't get us wrong: we don't intend to put people into rigid and stereotyped categories. Not to mention that there are many individuals with a massive sense of humor out there, regardless of their age. Luckily. All we are saying is that some common sense and moderation would not hurt, especially if you are a beginner. It's better to save bolder attitudes for the future.
To sum it up, the best YouTube names are usually those that are specifically tailored for a target audience.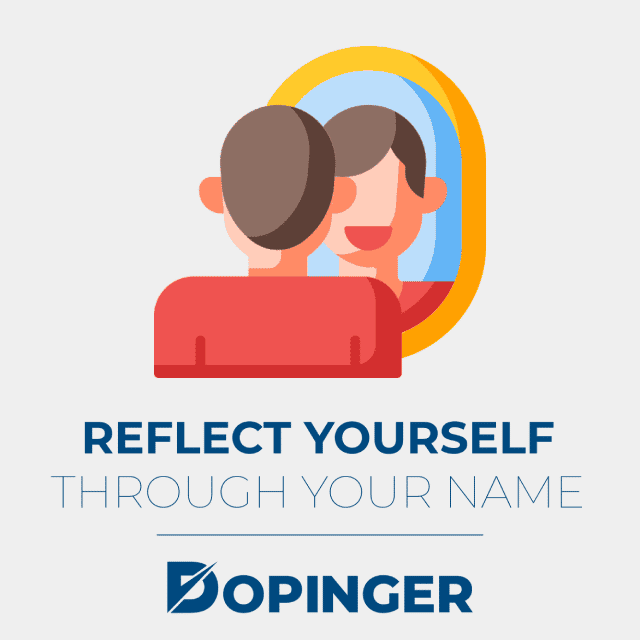 Reflect Yourself through Your Name
Let's keep going with the next item of our checklist for YouTube channel names. Remember our package analogy in the previous section? Well, you may also consider it a promise made to your followers. Your YouTube channel name should ideally meet their expectations, one way or another. So what are you planning to offer in your videos? Are you going to promote some products and services? Or will the content rather be about yourself and/or your vision of the world? It may be all of the above as well since some YouTubers choose to fully identify with what they advertise for.
Either way, always try to tap into a minimum of coherence. To give a cartoonish example, let's suppose that the theme of your channel is about collectible cars. In that case, you would probably not choose a name like 'Airbus is not dead,' would you? Instead, you would rather chase catchy YouTube names likely to illustrate the splendor of a Chevrolet Townsman. Something like 'Chevy Reloaded' would already be more on point and noticeable enough for Chevrolet fans. Another example: maybe your ultimate goal is to become the number one high-tech geek of all time. If so, naming your channel 'The Menhir Almanac' can be anachronistically awkward.
On the other hand, there is not any real limitation regarding YouTube channel names. So you can decide to play it marginally and go for surprising names that create a contrast with your video content. The success will mostly depend on your level of expertise and experience, along with a dose of luck. As long as you know what you are doing, you can even give a fruit name to your channel if you wish. Just like the you-know-which famous technology company. Simple symbols can convey a lot of messages sometimes.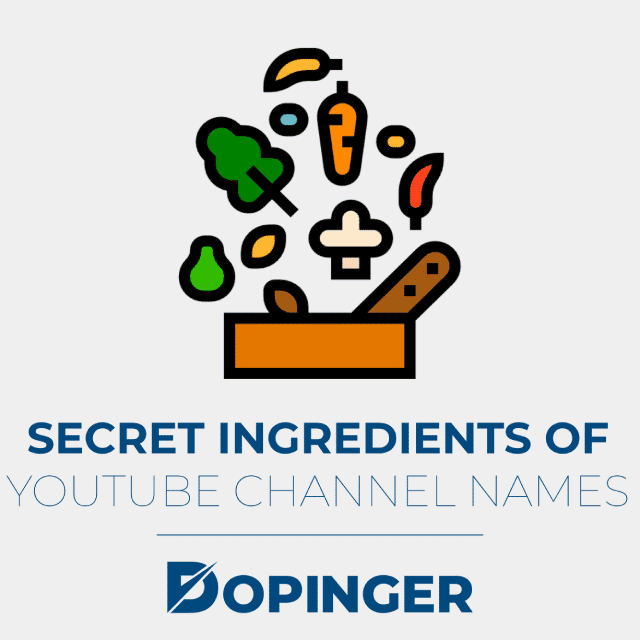 Secret Ingredients of Creative YouTube Channel Names
Maybe we should correct this subtitle as 'not so secret.' Just stay with us and keep following this checklist.
Length
Brandable
No Numbers or Special Characters
Shareability
Use Name Generators
Sometimes we all run into truly unique YouTube names and get impressed. We even come to believe that their creators are some genius aliens from outer space. In fact, they are just ordinary humans who have been putting in the work. They have most probably paid attention to the aspects discussed previously in this article. Remember, it all starts with a 'from who to whom' stance. Additionally, there seems to be a certain number of patterns followed by all the channels with good YouTube names. So how do those names look like?
They are short.
Do you know any popular YouTube channel with a kilometric name? Honestly, we don't. This is not only about aesthetics. It's just that people generally prefer what is easier to remember. Compare 'Shiny Happy Felines' and 'Golden video tutorials for taking care of your cat's well-being under any circumstance' as name options for the same channel. Which one would you pick?
They are brand-y.
Misspelling intended. Good channel names are not necessarily actual brand names. However, the owners of such channels are doing their best to spread their name wherever they can. This means that they use the same name on all their other social media platforms (Instagram, Facebook, etc.). Some even register it as a domain name. So, for example, a channel called 'Inflatable Mugs' would also use www.inflatablemugs.com as a website address.
They don't mess around with numbers and special characters.
Hey, the ICQ era is buried for ages. So please leave behind suspicious names like janedoe$987 unless you really want to stay in the shade. Spare those formulas for your passwords and write your channel name in plain language.
They are shareable.
Apart from the features mentioned above, it would be best to also aim for YouTube channel names that are worth being shared. And that's why decent language is a must. If you happen to use offensive or extremely slang names, you shouldn't expect too many people to accept and share them to support your online activity. Not something that you would like to see happening, right? So please opt for a minimum of elegance to avoid making anyone feel embarrassed or triggered.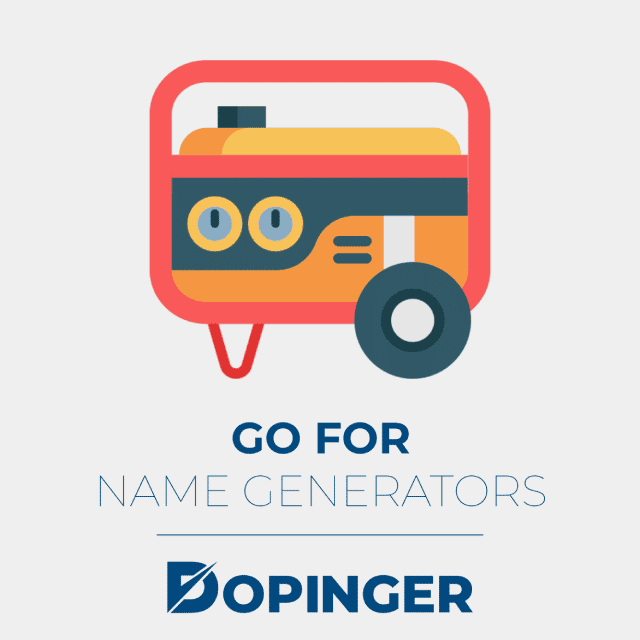 Go for Name Generators
Last but not least, you can also use a YouTube channel name generator. It's an ideal option for those who want to find cute YouTube names without frying too much of their brains. After all, some may legitimately prefer saving their efforts for the channel content itself. So, have some of you given those tools a try already? If yes, you have probably noticed that they usually look like detailed search engines. Most of the time, they provide spaces to type your niche, topic of interest, and related keywords. Some generators also display a list of categories. All you have to do is to select the one(s) that feel(s) appropriate to your channel project.
We tested out some of them to get possible YouTube names. Our keywords were 'inflatable mugs' and/or 'selling inflatable mugs.' In Social Video Plaza, we entered those words while selecting the 'only for travel' category. We got name suggestions such as 'Airport Junkies,' 'Travel Tech,' 'Van Life,' etc.
We also tried BizNameWiz and slightly modified our keywords as 'inflatable mugs camping picnic.' Along with giving us YouTube name ideas (e.g. 'Picnic Curiosity'), the generator also displayed the availability of those names for various social media platforms. So we could quickly check if one same name was available on YouTube, Twitter, and others at the same time.
We don't need to multiply the examples here. It's enough to keep in mind that there are many other similar tools, generally for free. Most of them can really lead you to good names for YouTube channels. So go according to your gut feeling and taste.
FAQs about YouTube Channel Names
1. Can I change my channel name?
Yes, you can change both the name and the description. Connect to YouTube Studio. On the left menu, choose respectively 'Customization' ->' Basic info.' Then click 'Edit' and type your modifications. Click 'Publish.' If you are using the app, click your profile picture and go to 'Edit Channel.' Once you are done, click 'OK. 
2. What is impersonation? 
Basically, the term refers to any situation in which a channel looks like the copycat of another channel. If you choose the exact same name as another channel or person, act, and post exactly like them, then you are committing impersonation. YouTube and thus Google have a quite strict policy for this kind of infringement. Make sure to read it carefully. 
3. How many channels can I create on YouTube?
You can create up to 50 channels with the same account
4. Do I have to choose a different name for each of them?
Well, it's always better to differentiate them from one another. If you really need to launch multiple channels, make sure to assign a different theme to each. As for the names, try to be a little more specific than 'Purple Channel 1', 'Purple Channel 2', etc.
5. Can I use initials as a channel name?
Why not. There are some really cool YouTube names created with the name initials of the owners. Sometimes they are also combined with the abbreviations of a concept related to the channel's theme. Who knows, with the right combo and (why not) a charismatic logo, you can even turn yours into a brand over time. 
Overview of YouTube Channel Names
We have tried to highlight some of the needed tricks for choosing YouTube channel names. Let's remind you once again that an initial plan is always helpful. This means that you have to decide for whom you will create your channel. Besides, you should define and refine your image as much as your goal. Once you master those aspects, you can let your creativity flow. And in case of a blockage, YouTube name generators are always here to give you a hand. And finally, once you are done with names, you can learn how to optimize your videos here!