Are you looking for YouTube description templates for cool YouTube videos? Of course, as a YouTuber, you need an example of the right words to explain what your video looks like because the description is part of one of the youtube SEO techniques.
There are many words for a YouTube description that you can string together so that your subscribers and viewers feel that the video is suitable and following what they want to watch. It's like a description like a promotional word that will attract visitors to watch your videos for a long time.
What Is YouTube Description?
YouTube video descriptions are short descriptions of videos uploaded to the youtube channel. People know what is being conveyed in the video, youtube video descriptions can accommodate up to 5000 words. Youtube video creators can describe in detail what they mean in the video.
What Should Be in the Description of a YouTube Video?
The description contains the information that is discussed in the video, but in practice, YouTubers fill in the description of the youtube video with:
Short description of the video
Invite to subscribe
Previous video link
Subscribe link
Social media accounts
Business email
Web
Other things that require action like download links
Because the description can contain up to 5000 words, YouTubers usually take advantage of providing additional tags in their video descriptions. Even though that is not the act of making a professional video description, how do you make a professional video description?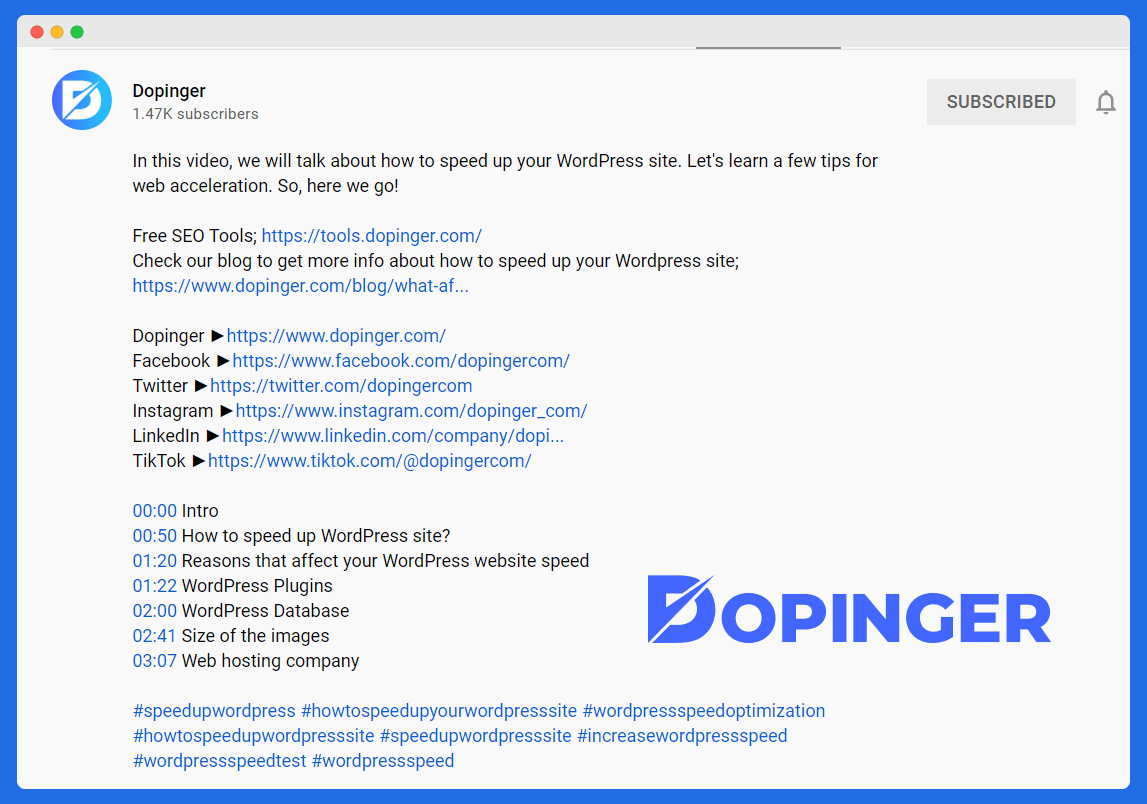 How to Write Professional YouTube Video Descriptions?
Writing a professional youtube video description you can do by providing only what is essential and what is needed, such as:
Write a searchable description
Maximize description
Create a description that viewers can use
Measure the effectiveness
A few steps to set up a video description on YouTube
Use Hashtags in your video description
Advertiser-friendly description
You mustn't include a link that points outside of YouTube in the YouTube video description because YouTube is not like that. It could be that YouTube will not recommend your YouTube video.
1. Write a Searchable Description
Descriptions can convey important information, which can help viewers find your video in search results and understand what they're going to watch. Well-written descriptions with the appropriate keywords can increase views and watch time, as they help videos appear in search results.
Provide an overview of your video using natural language, not just a string of keywords.
List the most important keywords at the start of the description.
Recognize 1-2 main statements that explain the video, and highlight those words in the title and description.
Utilize Google Ads Keyword Planner and Google Trends to distinguish popular keywords and their synonyms. By including these terms, you can maximize traffic from search.
Avoid irrelevant words in the description, as they can reduce the enjoyment of the video viewing experience and may violate YouTube policies.
2. Maximize Description
The description field is handy to help viewers find, learn about, and decide if they want to watch your video or not.
Be certain each video has a special description. It makes videos easy to find through search and helps to stand out among comparable videos.
Apply the first several columns of text to describe the content of the video, including easy-to-search keywords and natural-flowing language.
Use the remaining text (which appears after viewers click "Show more") to provide additional information such as your channel's topic, links to social media, and more.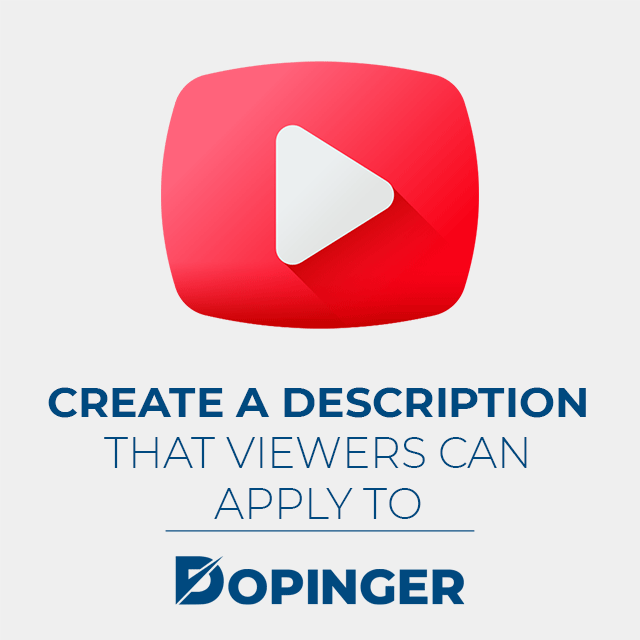 3. Create a Description That Viewers Can Apply to
The description area can only represent text, but you can make it enjoyable. You can add interactive features that can help increase views, highlight collaboration, and grow your subscriber base.
Use timestamps to help viewers jump to essential parts of long videos.
Link to playlists containing related videos.
Don't forget to include the http:// prefix in front of all web addresses to make them clickable.
4. Measure the Effectiveness
Discover how your description looks on various devices and pages, accompanying how it performs in YouTube Analytics, to see if it's successfully engaging an audience or not.
Preview descriptions in YouTube search, on video watch pages, and various mobile devices to ensure that the most important information is visible.
Help your videos show up in YouTube searches. Analytics can tell you what keywords are bringing people to your videos. If your video's main or important theme isn't showing up in your search reports, it's probably because you nevermore attached those words to your description.
If you were to search for videos yourself, what would you put in the search bar? These words must be included in the description.
5. A Few Steps to Set Up a Video Description on YouTube
The moment you upload a new video to your channel, you'll be asked to write a description. The better you can highlight your video using tools like the description field, the better your chances of success on YouTube. You can also easily update the video description if you want to add or remove information later.
Write a description when uploading a new video.
Writing a unique and specific description for each video can lead to better results.
Create a default description with additional information (such as channel description) that will be automatically added to the description of each video.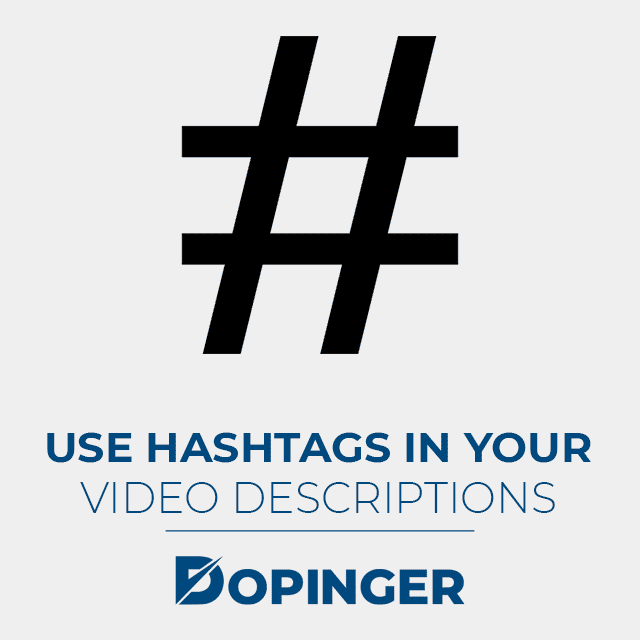 6. Use Hashtags in Your Video Description
Use similar hashtags (#) in video descriptions to assist viewers in locating your videos when searching for specific hashtags. When uploading a video, you can include a hashtag (#hashtag #example) in the title or description of the video. A hashtag in the video description is a link that a user can click on to go to a hashtag search results page that contains more videos on the subject.
Add hashtags in the main part of the description to help viewers find your videos.
Make sure only to use hashtags related to your video. For example, if you're uploading a review of a particular movie, don't add hashtags related to other movies or popular movies, actors, or unrelated topics to trick viewers into increasing view counts.
A little effort goes a long way — don't fill the description with hashtags. YouTube will ignore all hashtags if the video has more than 15 hashtags.
Hashtags are especially useful when used with trending content, such as upcoming events or people they're talking about. This ensures that viewers searching for videos on trending topics find appropriate content.
7. Advertiser-Friendly Description
Advertisers can pick target videos that include specific terms and keywords in their titles, descriptions, or tags so that the videos reach the audience they want. Advertisers can additionally utilize expressions and keywords to opt-out of content that doesn't match their brand.
Time needed: 30 minutes.
Advertisers can additionally utilize expressions and keywords to opt-out of content that doesn't match their brand.
Create accurate titles, tags, and descriptions

.

Most importantly, metadata must accurately describe your video content.

Every word counts

.

Videos containing offensive, controversial, or sexually suggestive terms may discourage some advertisers from including your video in their campaigns.

Words can be misinterpreted

Advertisers often choose not to include certain words or phrases. Consider how advertisers will interpret your title, tags, and description.
Channel Description Templates
See the channel description templates below. In these templates, you can see the template descriptions of YouTube channels about standards, cosmetics, sports, and more.
The channel description is only one paragraph long, but readers will immediately know what kind of videos will be on your channel. From there, they list all the other places they want future YouTube subscribers to find them.
Check out the following example YouTube channel description templates to start writing the perfect description for your channel: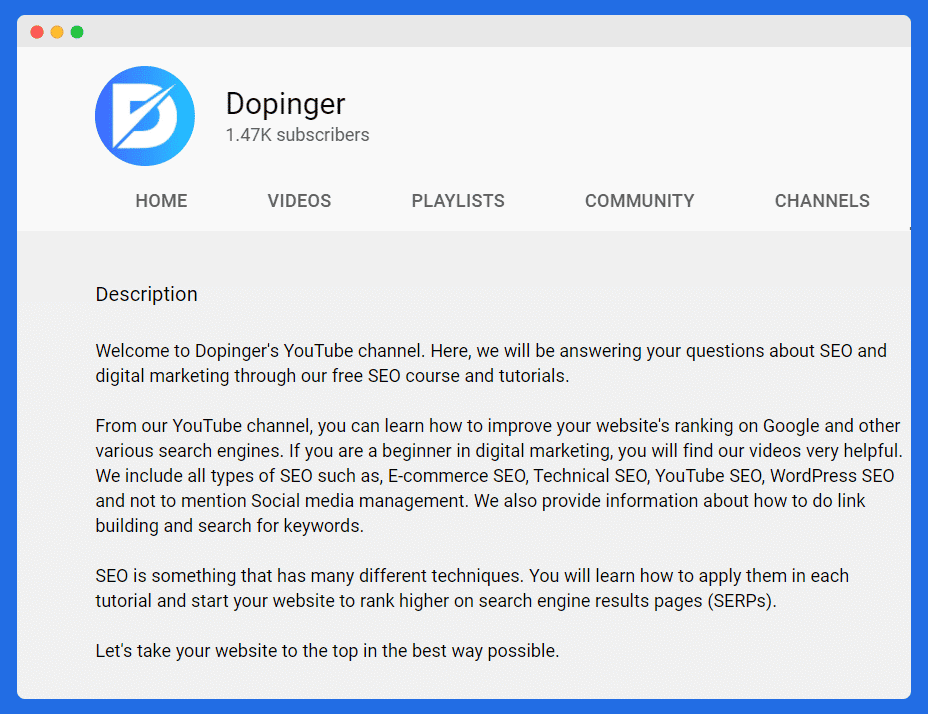 Standart Description Template
This is one of the very basic YouTube description templates. Let's take a look at how does it look like.
Hey! I am [your name]. On my channel, you will find [topic]. I love [topic] and share my experiences with you. Subscribe to see more [topic], [topic], and [topic] in your feed!
[Schedule of weekly videos, what you present each week]
The Facebook:
Twitter:
Instagram:
Blog/website / online store, if you have:
Beauty Saloon Description Template
Welcome to the channel "Beauty Salon"! With us, you will find out the most useful tips for personal care and learn how to do makeup, hairstyles, and manicure for yourself if you SUBSCRIBE to the channel. Join and be always irresistible! Take time to leave your reviews and comments.
Club Car Service Description Template
Good day, gentlemen!
My name is Z, and I am the manager of the Club Car Service.
Our channel is dedicated to automotive topics, in other words, car repairs.
In our videos, you will find information about the problems of many cars, auto-reviews, and many more interesting things!
Links to our main internet resources:
A Car – http://
B Car – http://
C Car – http://
Club Service: phone number
If you want to provide your car for a review or about cooperation, write here – [email protected]
You can watch all technical videos on our technical channel
Healthy Lifestyle Description Template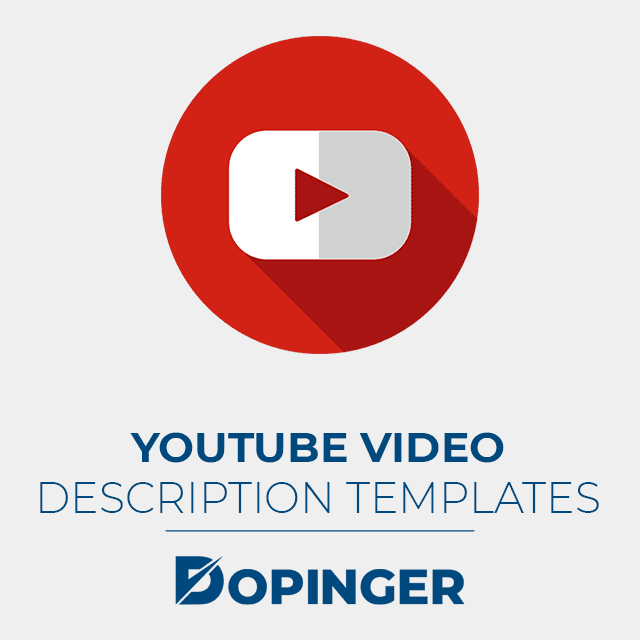 FAQs About YouTube Description Templates
How many words should I include in my YouTube video description? 
A YouTube video description can accommodate up to 5000 words. 
Why isn't YouTube recommending my YouTube video? 
YouTube doesn't like it if you include a link that points outside of YouTube in the YouTube video description. This may be the reason.
How can I make the description field interesting? 
To make the description field interesting, you can add interactive features.
When should I write a description for my new video? 
You will be asked to write a description every time you upload a new video to your channel.
Can I attach more than one hashtag to my description? 
If, in any case, your video has over 15 hashtags, YouTube will ignore all hashtags.
YouTube Description Templates in Short
We have presented you some of the best YouTube description templates. There is nothing difficult about making a YouTube description. You don't have to be a genius marketer, copywriter, or excellent blogger. It is enough to know what your video will be about and try to convey its meaning to viewers as if you were telling your friends about it.